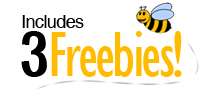 Combo Includes:
Rowenta DA1560 Travel Iron


DG5030 Features:

An ironing system for the home that provides all the efficiency of a commercial ironing system. Unrivalled steam performance for professional quality results. Pressure steam on demand is delivered via a 6 foot steam cord, and the compact base and 12 foot power cord provide convenience. The large 33 oz water tank for up to 1 ½ hours of ironing autonomy, combined with the stainless steel soleplate cuts your ironing time in half.

Continuous High Powered Steam


Available at the touch of a button, the powerful steam makes ironing fast and effortless

Ideal for large amounts of ironing to smooth out the toughest wrinkles and press in the sharpest creases with ease

For the sewing enthusiast: ideal for pressing seams, smoothing fabric and pre-shrinking fabrics that can't be washed

Vertical Steam

Ideal for removing wrinkles from hanging garments or drapes and for smoothing and shaping sewing projects

Extra Large Water Tank

Hold 33 oz. for up to 1 ½ hours of ironing autonomy

Stainless SteelSoleplate

Provides high performance glide with high scratch resistance

Stable Compact Base

Small size fits on most ironing boards

Iron rest for convenient storage of iron during use, secured position during transport

Variable Steam Control

Adjust steam to output to fabric types, powerful steam for thick, heavy fabrics or light steam for delicate fabrics.

Extra Long Cords

6 foot long steam cord for versatility

Extra long iron 12 foot power cord length for ease of use

DA-75 Features:

1000 Watts Of Power

Burst Of Steam Setting For Difficult Wrinkles

Self Cleaning System

Stainless Steel Soleplate

Two Heating Elements

Vertical Steaming

Folding Handle And Storage Bag

Travel Steam Iron

Weighs Only 1.6 Pounds

Manufacturer's US warranty 1 year limited warranty on defects in materials and workmanship.
Non-US Warranty: To view the warranty for this combo, please view specific warranty information on the individual product pages.
Specifications
DG-5030 Specifications:
Country of Origin: China

Wattage: 1800w

UL: E63706

UPC Code: 014501155602

MSRP: $190.00

DA-35 Specifications:

The Latitude travel iron is a compact, high performance steam iron that easily performs traditional ironing tasks

It is ideal for travel as it is lightweight (1.65 lbs.), compact (with a folding handle), includes a storage bag, and has dual voltage

The full range thermostat can be set to accommodate all fabric types

It has the ability to steam in the vertical position to remove wrinkles from hanging garments and drapes

Two heating elements ensure that the iron is as powerful at 120 volts as it is at 240 volts

The latitude delivers 1000 watts of power

Mirror polished stainless steel soleplate ensures superior glide and even temperature distribution

True dual voltage two heating elements one for 120 volts and another for 240 volts

Easy crease removal with powerful bursts of steam that penetrate even the most difficult fabrics

Constant steam setting facilitates more efficient easier ironing

Full range thermostat

Folding handle lies flat for travel or storage

2.5 ounce capacity transparent water tank conveniently located in handle

Includes travel bag

Product LxWxH: 7 3/4 x 3 5/8 x 3

Soleplate LxW: 6 1/2 x 3 5/8


Save Time. Save Money. Professional Results

Stainless Steel Soleplate: provides high performance glide

Extra Large Water Tank: 33 oz. of water for up to 1 1/2 hours of ironing

Stable Compact Base: small size fits on most ironing boards. Iron rest for convenient storage of iron during use, secured position during transport

Variable Steam Control: adjust steam output to fabric types, powerful steam for thick heavy fabrics, or light steam for delicate fabrics

Extra Long Hose and Cord: 6 foot steam hose and 12 foot power cord

1750 watts/weight: iron 2 lbs. 8 oz. base: 7 lbs. 8 oz.
Dawn, Pennsylvania
This is the second iron I've purchased and each time Allbrands has exceeded my expectations in delivery and service.

Susan, New Jersey
My experience with Allbrands has always been extremely satisfactory - your shipping is super fast and your products and pricing are excellent.

Jennifer, Kentucky
I haven't tried out the large iron, but the travel iron is fab! I liked the free shipping. jen

Terri, Louisiana
Very pleased with our purchase.

Stanley F, Albuquerque NM
I am fully satisfied with my order. This is the best price I found for the product. Shipping was fast and economical. All arrived in excellent condition. Notification on shipping dates was excellent. Thank you.

Claudia C, Brooklyn NY
I ordered a Rowenta steam generating iron for you, it stopped working a few weeks ago, I called your company and the response was speedy, you answered in a flash, and i just received a check for the cost of the old Iron, i also just received my new Rowenta Steanm generating iron from your company within a week of ordering. Thank you very much. You do an excellent job, i would not hesitate to order from your company and i would gladly recommend your company to my friends. Thank you again.

Kimberly V, Oak Grove LA
My mom & I both order from your company...we think its the BEST! I wish other companies were as fast as shipping items as ya'll are. Thank you for all that you do! Kimberly

Julia C, Cairo GA
I have ordered from Allbrands.com before and have always been very satisfied with their service and performance. If there was a problem with the order, it was handled correctly and promptly.

Sue K, Rowenta
The DG5030 water tank holds 33 ounces of water. Rowenta recommends that consumers empty the tank after each use, so if they are filling it from empty each time, they can just measure out the same amount each time or 33 ounces. Otherwise, you can look in from the filling hole to see how much water is in the tank.