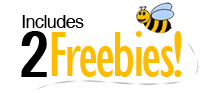 Includes 9' Hose, Tools, Power Wand, Headlight, Comfort Grip Handle, Rubber Wheels, Metal Handle,Roll Plate.
The Fuller Brush Tidy Maid is impressive. Keep your carpets looking well groomed and refreshed with the Fuller Brush Tidy Maid. This high performance vacuum with At-the-Ready on-board tools is a delight to use.
Metal Handle
The amount of metal is this vacuum is great, much better then plastic throughout. This feature is nice for people who have experienced breaking a plastic handle on a previous vacuum cleaner.
Comfort Grip Handle
The rubber grip handle makes vacuuming for long periods of time very comfortable. Also, you don't have to worry about the handle slipping out of your hand since it's a rubber grip.
Steel Brushroll
The brushroll that is in this vacuum is completely rebuild-able, no matter if you need new sealed ball bearings or brushes. The brushes easily slide out of the side for replacement.
Rubber Wheels
These wheels are smooth, not bumpy!
Bright Headlight
Having a bright headlight on your Fuller Brush is great, especially when trying to vacuum in corners and hallways.
Furniture Guard
The furniture guard is rubber and covers the entire front side of the nozzle, so if you do bump into any of your furniture it doesn't scratch or chip it.
On Board Tools
This fuller brush upright vacuum comes standard with a dusting brush, crevice tool and an aluminum telescopic wand. These tools fit snugly in a carrier attached to the side of the vacuum, so they're always there when you need them!
Quick Release Wand
Connected to the vacuum is a stretch hose with a quick release wand attached, which stretches to 9 feet!
US Warranty 90 Days labor on defects in materials and workmanship.
Extended US Warranty: Extended Warranty Available
Non-US Warranty: 30 days parts and labor
Bundle & Save
Get additional savings when you purchase any of these items along with this product.