Also Includes

INCLUDED: Discontinued, Out of Date, NLA! Floriani Thread Color Converter Pro III
*Free $40 Custom Tutorial DVD, Mastering Monogram Wizard PLUS, Endorsed by Needleheads, 90 Minute, 34 Chapters, Styles, Layers, Kerning, Spacing, Motifs, Colors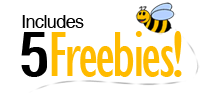 Optional Mastering Monogram Wizard PLUS 1.5 Hour Custom Tutorial DVD Training Video Endorsed by Needleheads Manufacturer!
Have you ever been frustrated because the lettering on your machine would not let you do the size of lettering that you want or need to do or you just don't have the right letter style for that bag? Well this is the lettering program for you.

The much anticipated follow-up that greatly increases the power of Needleheads' Monogram Wizard. New features include style selection layers, improved letter movement, stitch selection, the ability to print your designs and much more! Select from 18 monogramming styles, 50 fonts, and over 100 motifs - creating thousands of possible combinations.

New Monogramming Style

New Fonts and Motifs

Style Selection

Letter Movement

Stitch Selection

Printing

PES And SEW files
US Warranty 30 days replacement if defective.
Non-US Warranty: 30 days parts and labor
Specifications
New Monograming Style - Vertical style monogram which can also be applied to names.

New Fonts and Motifs - 5 new fonts (see image below) and several new motifs have been added.

Style Selection - Save your own custom monogram or design styles for easy access or future editing.

Layers - Designs can be built up on layers, allowing for the use of multiple motifs, fonts and monogram/lettering styles in a single design.

Letter Movement - Each letter in the 3 letter Monogram Mode can be moved individually.

Stitch Selection- allows you to choose whether the design will sew in satin or fill stitches.

Printing - An onscreen print button has been added.

PES,SEW and JEF files - Saves as PES, SEW and JEF files in addition to DST files.


Sylvia, Tennessee
Have purchased from Allbrands before and will continue to do so in the future. Had to use customer service for the 1st time to correct an error I had made. Very helpful and polite!!!!!

Karen, Louisiana
Everything was great!! I did have a problem trying to call in an order. The phone line had a long waiting time everytime I tried to order by phone. I just ended up doing it online because I couldn't get through on the phone. Hummm... Other than that I was very shocked at how fast my order came to me. Excellent service!! Loved the product and am telling all my friends where to go!! Thanks!

Carolyn, North Carolina
Great prices and quick service. I am sure I will be making more purchases. thank you