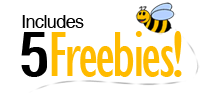 This Multi-purpose Home Vacuum features a unique Aqua Filter system that enables you to deep-clean and vacuum your entire home better and more efficiently using one appliance. This powerful vacuum cleaner is equipped with an electro brush and the most comprehensive array of cleaning tools to keep your home in tip-top shape.
The TWIN TT utilizes a water filtration system enabling you to vacuum and deep clean floors, carpet, furniture, even windows using a single appliance.
The vacuum works by spraying water and cleaning solution on the area, then simultaneously vacuuming up the used water and solution to free embedded soil, pet hair, dust mites, allergens, and odors — not just those on the surface.
The
AquaFilter System
combined with HEPA filter traps dust, dirt, allergens, pet hair and odors more effectively than with ordinary dust bags to give a 99.999% retention capacity. Its superior cleaning capabilities also make the TWIN TT ideal for allergy sufferers.
Engineered and manufactured in Germany, use this multi-purpose vacuum to deep-clean carpets, fabrics and upholstery, floors, windows, other hard surfaces, carpets, floors, furniture, and curtains. It's a must for allergy sufferers and anyone who wants a clean, healthy home. The super-powerful electro-brush vacuums dirt, dust, and pet hair like you've never seen before.
In deep-cleaning mode, the spray-extraction system penetrates deep into carpet and fabrics with cleaning solution, then suctions away embedded soil, dust mites, pet hair, allergens, and odors beyond the reach of ordinary vacuums. Washable HEPA, micro, exhaust, and motor filters keep exhaust air 99.999% free from allergens and odors. Your home smells fresh and clean-no dust bags, no harsh chemicals.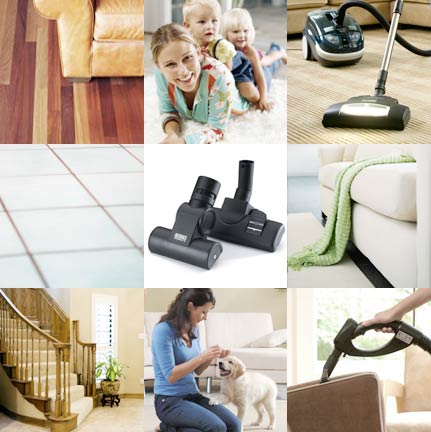 With the ROTHO TWIN TT you can clean under, between, around and over virtually every surface in your home. Gentle enough to clean everything from hardwoods, tile, tight-knit carpets and yet durable enough to use on hard surfaces, there's nothing like the ROTHO TWIN TT. For longer, loose knit, thick carpet such as shag carpet, the cleaning system offers the powerful electro-brush. And unlike most cleaning systems, we offer this component with a safety auto shut off feature that comes standard. In addition to expertly designed components such as the carpet nozzle, crevice nozzle, parquet shoe and turbo brush to remove pet hair, the ROTHO TWIN TT is equipped with a filtration system that removes 99.999% of allergens from the air returning to the environment. It's the ultimate in total home cleaning.
Made in Germany

Seal of Approval from British Allergy Foundation

2 complete sets of accessories for vacuuming and deep cleaning

XXL Electro-brush with headlight and automatic shut off

Direct connect system

Stainless steel telescopic wands

One Touch electronic adjustable power regulation

Eco Power Setting

Flexible hose with 360° swivel at handle

Parking (2 positions)

Integrated storage

Lightweight smooth running caster wheels

Automatic cord rewind

99.999% of exhaust air is free from allergens and odors

Captures particles as small as 0.3 microns

No dust bags required: a patented all-natural system uses high-tech filtration to deep-clean without harsh chemicals

Includes motor, exhaust, and micro-filters

Powerful two-stage bypass motor

1400W with electro-brush and energy-saving eco-power setting

Electronic power regulation

Furniture protection strip

Light-weight, smooth-running wheels and casters

18-ft. power cable with automatic cord rewind

Integrated accessory box for storing small cleaning tools

Two parking positions

Thermal cut off motor protection

Hose with blocking valve

Telescopic stainless steel wand

Direct connect system

Automatic power cord retraction

Manual adjustable suction power with air switch regulation

Stageless, electronic suction power control with soft touch electronic

Crush-proof hoses tested in accordance with IEC 312

Replaceable brush rollers

Brush drive toothed belt with electronic overload protection



US Warranty 5 years on parts, 2 years on electrical, 1 year on labor
Extended US Warranty: Free 10-Year Warranty
Non-US Warranty: 30 days parts and labor
Specifications
Body Weight: 22.6 lbs (10.25 kg)
Dimensions: 21"L x 13"W x 14"H / (545x340x355 mm)
Two-stage bypass motor: 120 V
Motor: 1000 Watts, 1.4 hp
Motor with Electro-brush: 1400 Watts, 2.0 hp
Amps 8.5 Amps: (12.0 Amps with Electro-brush)
Maximum vacuum: 3.3 PSI (230 mbar)
Max suction power: 210 Watts
Maximum pump pressure: 55 PSI (3.8 bar)
Air flow: 60.5 CFM (28.5 Liters/sec)
Clean water tank capacity: 2.5 quarts (2.4 Liters)
Extraction capacity: 4.2 quarts (4 Liters)
Power cord length: 19.7 feet (6 meters)
Operating radius: 30.0 feet (9.1 meters)
Vacuum pressure: 3.3 PSI (230 mbar)
Sound level (sound pressure): Pmin. 68.5 (dbA); Pmax: 72.0 (dbA)

Electro-brush:
Width: 13.4 in (340 mm)
Weight: 6.3 lbs (2.87 kg)
Brush width: 11.8 in (300 mm)

Electro-brush motor:
Watts: 240 Watts
Amps: 2.0 Amps
Horse power: 0.3 hp


Included Accessories
Instruction Manual and Video DVD
The Rotho TT total home cleaning system comes standard with two complete sets of accessories:
For Vacuuming
Carpet nozzle with removable parquet shoe

Upholstery nozzle

Furniture brush

Crevice nozzle

Turbo nozzle

XXL electro-brush with headlight and automatic shut-off

Telescoping wand with direct connect system and parking bracket

For Wet and Dry Deep Cleaning


Carpet spray nozzle with solution tube

Upholstery nozzle with solution tube

Window cleaning adapters

Bare floor adapter

Siphon nozzle

Telescoping wand with parking bracket

RoTho ProTex cleaning concentrate