If shipping outside of the contiguous USA please allow additional processing time of approximately
one week.

This professional food slicer offers you many features found in commercial units, including a powerful, extremely quiet 124 watt condenser motor, gear drive, and rugged key components of aluminum and stainless steel construction. The fully hardened, multi-purpose approximately 7-inch (17 cm.) diameter stainless steel blade effortlessly and efficiently slices breads, meats, cheeses, fruits and vegetables from deli-thin to 1/2 inch. The cantilevered design accepts larger trays and makes cleaning-up easy. The food carriage retracts fully for slicing extra large roasts, hams and other foods. A lockout switch is provided to limit access. Includes a serving tray.
US Warranty 1 year parts, 90 days labor on defects in materials and workmanship.
Extended US Warranty: Extended Warranty Available
Non-US Warranty: 30 days parts and labor
Specifications
124 Watt Condenser Motor

Cantilevered Design

7" (17 cm.) Surgical Stainless Steel Serrated Blade

Child-Proof Safety Switch

Aluminum Construction

Stainless Steel Serving Tray

Deli-Quality Meat/Food Slicer
Sorry, This item is not avaialble for shipment outside the USA. This item is only available in standard US Voltage
Other Images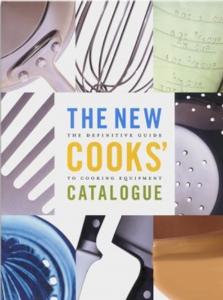 Chef'sChoice® Professional Electric Food Slicer Model 640: "This handsome model, made of aluminum and stainless steel, cuts everything from a loaf of extra-large thick-crusted country bread to a bushel of cucumbers. Slices range from paper-thin to 3/4" thick. The dial for adjusting the thickness of slices is numbered so you can be consistent every time. The dial for adjusting the thickness of slices is numbered so you can be consistent every time. You'll soon learn that number 1 is perfect for rare roast beef while number 11 yields 1/2" thick slices of rye bread. Exceptionally quiet operation and a large carriage that can hold a huge block of cheese are among its pluses. But perhaps its best attribute is its multiple safety features: there's an on-off switch that permits operation but doesn't start the 7" diameter blade turning; the blade doesn't rotate until you exert pressure on the back of the food carriage; and if you use your other hand to push the food, there are no idle fingers to accidentally come in contact with the blade. It takes a bit of practice to learn to work with both hands, but you'll find that you approach this machine with less fear than other electric food slicers. The manufacturer includes a small stainless steel tray to catch slices as you work. An optional ham-slicing blade with a nonserrated edge, for which you can also purchase a sharpening attachment, shaves prosciutto into translucent slices. As the unit is 15" long, 12" wide, and 10" high, you'll need to dedicate a fair amount of counterspace to it."
Bundle & Save
Get additional savings when you purchase any of these items along with this product.