Need your order to arrive for Christmas? Here's when we'll need your order by:


Canada - December 5th

East Coast - December 7th

MidWest - December 10th

Mountain Time - December 11th

West Coast - December 12th


Medium Shank Ruler Foot for:

Specifications
Domestic Quilting Ruler Foot allows you to free motion quilt on any domestic sewing machine with the template provided, or try the Introductory Ruler Template Set below. Released January 2015, this foot makes the impossible possible on any domestic sewing machine. The style of foot varies depending on your machine we currently have 5 different styles based on the 3500 different machines in the market today.
*How to Determine Shank Size for Ruler Foot, Template Thickness
Ruler Foot Size Guide by Manufacturer (subject to change):
Bernina – All low shank with #77 shank adapter (*** 8 series and 7 series which we recommend a Mid Shank foot see above)
Babylock – Most low shank except (High Shank- Ellageo, Aria, Crescendo, Destiny, Unity, Journey and see HSS list)
Brother – Most low shank except (High shank - VE2200, VQ3000, VM5100, VQ2400, VM6200, XV8500D, and see HSS list)
Janome - A good mix of high and low shank (Recommend using a the measurement test)
Juki – Most Low Shank (see also HSS list)
Pfaff - Most Low shank (see MS and HSS list for exceptions)
Singer - All low shank (see HSS list also except no foot available for Slant Shank Machines)
Viking – All low shank (except HSS list, not available for Viking No 1)
Other Images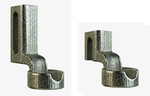 High Shank or Low Shank Ruler Foot with slot for height adjustment so that fabrics will not ride up and down with the needle.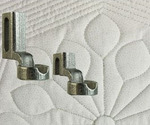 Adjustable height ruler foot according to quilt sandwich thickness, allows for fluid fabric movement under the foot.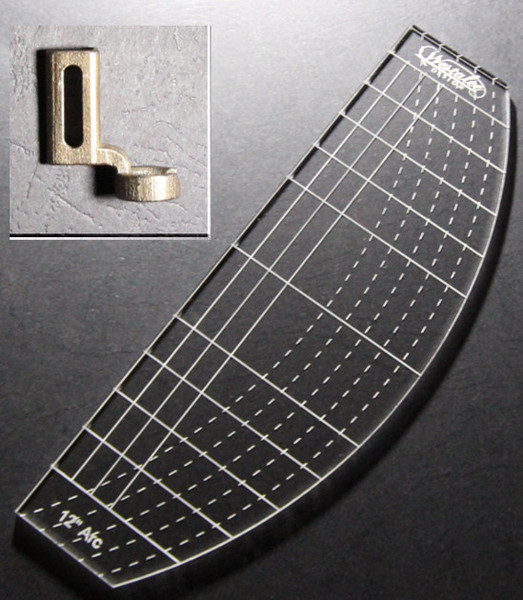 Includes 12" Arc Ruler Template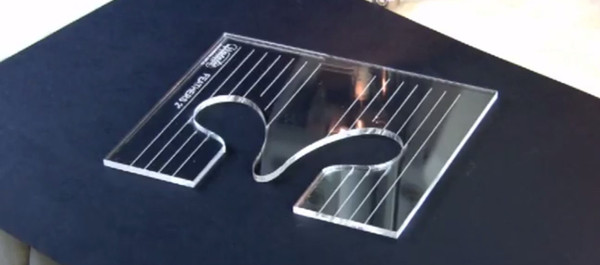 Bonus 3" Feather Ruler Template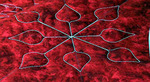 Finished Work.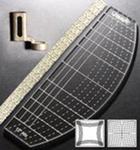 Applications of 12" Arc Ruler Template