Now with EMC2 Scale Inhibitor, Prevents scale build up inside the steam cleaner boiler tank, It makes water softer leaving no residue on cleaned surfaces, 1700 Watt, 245ºF Boiler, 72 PSI Steam Pressure, 5 Minute Heat Up, Weighs 15 Pounds, 24 Piece Tools
FREE 10 Year Nationwide Extended Warranty Enhancement: Repair Parts and Labor, Power Surge, Ship, Transfer, No Lemon, Replace or Buyout % Depreciation, for Non Commercial Site Use the USA*2-IN-1 STEAM CLEANER AND VACUUM Made in Italy!
The new EnviroMate TANDEM (EV1) can steam clean multiple surfaces, extract steam residue when needed, or simply be used as a vacuum. Steam Cleaning technology previously possible only in Europe, is now in North America. This multi-purpose steam cleaning and vacuum system is designed to take on the toughest cleaning jobs with ease.
STEAM CLEANS! EXTRACTS STEAM RESIDUE! VACUUMS!
Steam deodorizes and sanitizes with heat and moisture and since the only ingredient required for the EnviroMate TANDEM EV1 is water, cleaning your home, work place, car or boat has never been safer, healthier or more environmentally friendly. The allergy sufferers dream machine!
FEATURES
5 minute heat up time

Detachable 7.2' steam hose

18/10 Stainless steel tank

Light and sound warning when water level is low

Boiler & water capacity total 7.6 cups - 1.8L

1700W 2 heating elements

302º - 320º F boiler temperature

245º F tip temperature (distance 0.8")

Message from Reliable Corporation:

"We've added our EMC2 technology to the EnviroMate Tandem EV1 cleaning system. This improvement put the EV1 in the lead amongst the most powerful steam cleaners on the market for home use.

What is EMC2?
The Electromagnetic Mineral Crystallization Chamber is a powerful magnetically charged 'filter' inside the EnviroMate Tandem EV1. EMC2 converts the molecular structure of larger minerals found in tap water (like calcium), into smaller 'crystallized' molecules + Learn More about EMC2"


Reliable Warranty Information (.PDF)
US Warranty Lifetime Boiler Warranty
Extended US Warranty: Free 10-Year Warranty
Non-US Warranty: 30 days parts and labor
Specifications
Electrical: 110V/120V
Boiler & water capacity: 3.4 cups – .8L | 4.2 cups – 1L
Operating pressure: 72.5 PSI – 5 bar
Wattage: 1700W – 2 elements
Boiler temperature: 302°F – 320°F
Tip temperature: 245°F – 118°C
Tank construction: Stainless steel 18/10
Length of electrical cord: 16.3' – 5 m
Length of steam hose: 7.2' – 2.2 m
Net weight: 15.1 lb - 6.85 kg
Shipping weight: 27.6 lbs – 12.55 kg
Product dimensions: 14" x 19" x 12"
Shipping dimensions: 15.75" x 20.8" x 17"
Country of origin: Italy
Electrical approval: cETLus
Warranty: Ltd 1 year, 5 years tank & shell

Embrace the power of steam for your health, the health of your family and the environment. Chemical-free cleaning and sanitizing for all surfaces of the home (indoor and outdoor). There's a Reliable Enviromate for every need and budget.




Other Images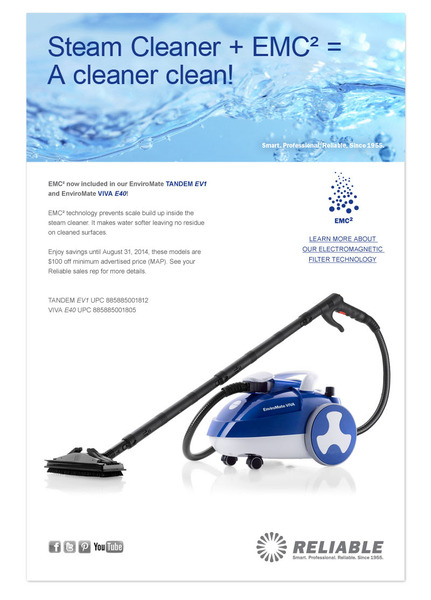 Now with EMC2 Scale Inhibitor, Prevents scale build up inside the steam cleaner boiler tank, It makes water softer leaving no residue on cleaned surfaces.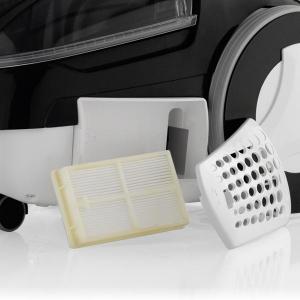 HEPA ANTI-ALLERGENIC FILTER
Hepa filter is beneficial for asthma and allergy sufferers, because the HEPA filter traps the fine particles (such as pollen, dust mites, etc...) which trigger allergy and asthma symptoms.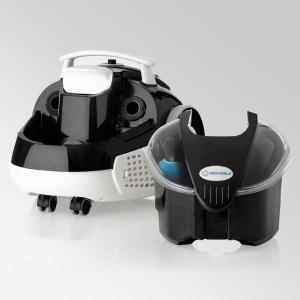 WATER FILTRATION VACUUM
Easy to remove portable soiled water collection tank makes after job clean-up a breeze. Tank also acts as a water filtration system when machine is in vacuum only mode. Dirt just floats on the surface of the water. No dusty tank or filter to clean or replace.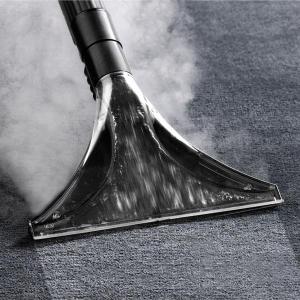 CARPET CARE
The combination of heat, pressurized steam and powerful suction, make the TANDEM an exceptional carpet cleaning machine. The force and heat of the steam penetrates deep into carpet fibres. Dirt lifts to the surface and is instantly removed with the power of the vacuum.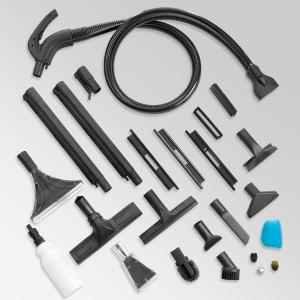 24-PIECE ACCESSORY KIT
Making the best steam cleaner includes using superior quality accessories. TANDEM accessories are designed with a multitude of steam cleaning and vacuum related jobs in mind. Everything you need to get started is included.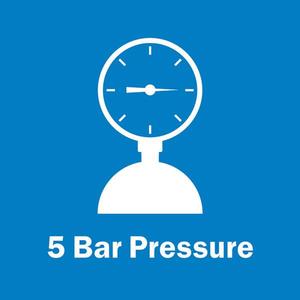 5 BAR PRESSURE
Steam cleaning is much easier when you have lots of steam pressure. The EV1 will give you consistent volumes of high-pressure steam.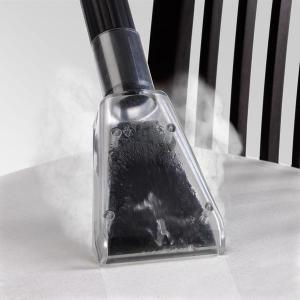 FABRIC CARE
Easy to control steam and vacuum pressure makes the TANDEM an exceptional furniture cleaning machine. Fabric covered furniture is cleaned quickly and thoroughly. Vacuum suction pulls moisture and residual dirt remaining after steam cleaning leaving a clean and virtually dry surface in minutes.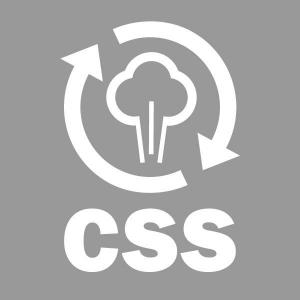 CSS TECHNOLOGY
With CSS you will never run out of steam in the middle of cleaning again. Simply refill the water tank when the water level is low and away you go.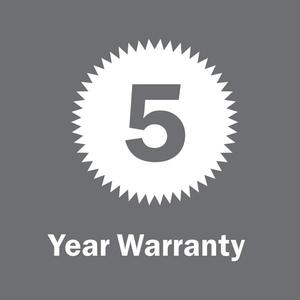 5 YEAR TANK AND SHELL WARRANTY
Aided by the stainless steel AISI 304 steam tank is covered by a 5 year limited warranty as is the ABS outer shell.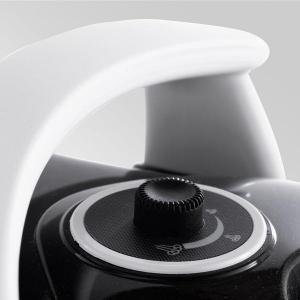 ADJUSTABLE PRESSURE CONTROL
Some cleaning tasks will require more steam some will need less. The choice is yours with the EV1. A childproof locking mechanism on the steam handle is also standard.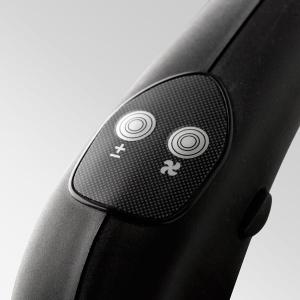 ERGONOMIC VACUUM AND STEAM CONTROLS
Vacuum and steam controls located conveniently on the handle. Vacuum and steam power at your fingertips.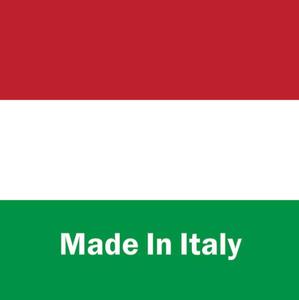 MADE IN ITALY
Made in Italy with strict attention to quality components and construction. Designed to please aesthetically and to go beyond expectations for performance.
Steam Cleaner Product Comparisons
Feature

Steam Only
√
√
√
√
Steam and Vacuum
-
-
-
-
Accessories