IRONING DELIGHT
Lighter in weight and on the wallet, the C30 is made in Italy with the same craftsmanship as our C60 model. There is no compromise on the traditional tube-frame construction and a galvanized metal mesh screen or the pressing surface. The difference? We've eliminated the laundry rack. Wishbone design has three foldable tubular legs rather than four with minimal compromise to stability.
Hand made in Italy by skilled craftsmen, the C30 is a delight to use. This is a board made with passion, by people who care. It was designed to provide terrific stability and features to make ironing less work.
BUY IT ONCE, BUY THE BEST
Not all ironing boards are made the same. We use traditional tube-frame construction and a galvanized metal mesh screen so your investment will last a generation… maybe even a lifetime.
Features:
• 7 step height adjustable from 30" - 38"
• 18.9" X 47.25" pressing surface
• 18.9" x 3" x 60" folded dimensions
Reliable Warranty Information
(.PDF)
US Warranty 10 years on materials and workmanship
Non-US Warranty: 30 days parts and labor
Other Images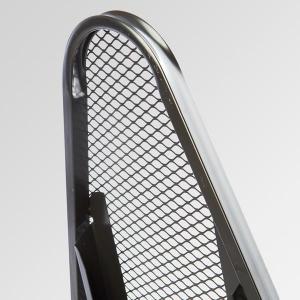 TUBE FRAME CONSTRUCTION
An ironing board's quality is decided by the way the frame is made. The C30 is made using tube frame construction, which offers maximum rigidity and stability.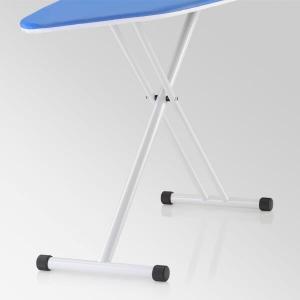 SINGLE WISHBONE LEGS
To reduce wobbliness, we use a single wishbone leg on the C30, finished with a lead free, high coat white finish that will continue to look great for many years.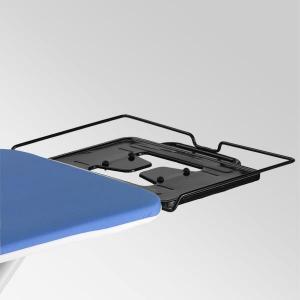 IRON OR IRONING STATION
The C30 comes with an iron tray that can be used for an iron or an ironing station. It is permanently riveted to the underside of the board for extra security.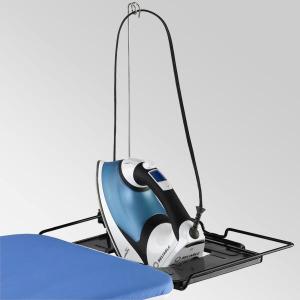 ERGONOMIC SUPPORT FOR IRON
The C30's iron tray when used with an iron, provides the perfect ergonomically correct resting spot. The iron sits on an angle reducing bending your wrist every time the iron is picked up.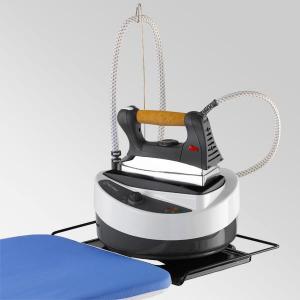 EXTRA STRONG FOR IRONING STATIONS
When used with an ironing station, there's no need to worry as the support is extra strong... even for an ironing station filled to capacity with water!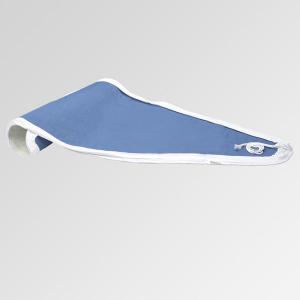 FINEST COVER/PAD SET
A superior ironing board has a superior pad set. We use a full 500g felt padding in our C30 and a poly/cotton cover that is die fast and provides a smooth ironing surface.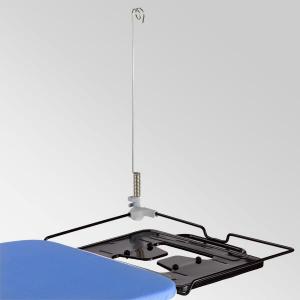 OPTIONAL CORD ANTENNA
The optional C6A cord support antenna is a great way to keep the electrical cord from your iron out of the way during ironing. It conveniently folds down for storage.
Shelly, New Jersey
This is the third time I have ordered from ALLBRANDS and I have been satisfied every time. I highly recommend this site. Customer Service is very helpful as well. I like a site where I can speak to someone if needed. 5 stars!