*Extra $200 Value! 10 Year Nationwide Extended Warranty Enhancement: Repair Parts and Labor, Power Surg, Transfer Owner, No Lemon, Replace or Buyout % Depreciation, for Non Commercial Use in the USA.
Great for both hard floors and carpet

1300 watt suction motor

175 watt brush motor

"Flex" neck for maneuverability

Telescopic handle

On-board hose

Crevice nozzle

4-level height adjustment

Overheating protection

Filterbag change indicator

Auto shut off, if brush jammed

S-Class filtration

A range of accessories available
US Warranty 5 years motor, 3 years parts, Lifetime belt, 1 year labor
Extended US Warranty: Free 10-Year Warranty
Non-US Warranty: 30 days parts and labor
Specifications
Vacuum moter max: 1300 watts

Brush Drive ET max: ET1: 175 Watts

Airflow (motor rating): 102.0 CFM

Water Lift (motor rating): 90 in.

Design: CLASSIC (orange, purple)

Filter bag: multi-layer

Filter bag volume: .92 gallon

Automatic positioning of the filter bag: yes

Motor filter: yes

Electro-exhaust filter (250 sq. in.): yes

Switches off automatically if brush roller is blocked


Other Images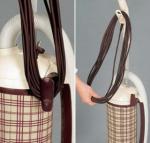 Cable hook - just let it go The cable is available immediately, as soon as you turn the cable hook. You don't have to waste time unwinding the cable for more length and with 32 feet of cable, you don't have to stop working to find another outlet.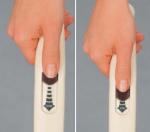 Variable power controls* - select the amount of vacuum power you need Dirt can be the ground-in kind in your carpet, or a light dusting on surfaces. The SEBO FELIX adapts to the level of cleaning needed with adjustable power control. You can choose how aggressively to clean the carpets or how gently you want to treat you upholstery.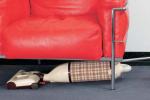 Keeping a low profile - lithe and nimble Some vacuum cleaners get in their own way. Therefore, the SEBO FELIX has been reduced to a height of less than 6 inches. With a vacuum this flat and felxible, you can reach underneath the bed and other furniture.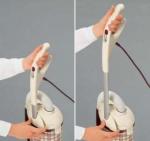 Telescopic handle* - short or long If you are still growing, the SEBO FELIX will grow with you. Just a simple click and the telescopic tube fits to every body- height in an ergonomic manner. Set the handle tube in the correct position with just a lift of the latch. (*depending on the model)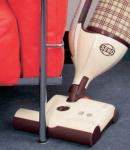 Turning swivel neck - on-hand maneuverability The SEBO FELIX is an acrobat. While going up to 90 degree vertical and 180 degree horizontal, and everywhere in between, the FELIX's adjustable turning swivel neck also allows audacious maneuverability, allowing you to clean in areas that were previously inaccessible.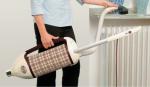 Carrying handle - feels right in either hand Big and small, left and right hands can grip this ergonomically shaped handle the same firm way. While vacuuming with the integrated hose handle, you can easily switch the SEBO FELIX to your other hand. And at less than 10 lbs, the FELIX is comfortable either way**. (**The SEBO dusting brush pictured is available as an optional attachment)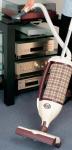 Hose Handle - always ready The integrated hose handle is always ready. Just pull it out and use it to clean hard-to-reach corners, edges and crevices. It is ideal for cleaning stairs. For special tasks, attach other optional SEBO attachments (shown on page 7) to the hose handle**.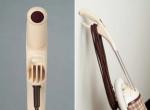 Slide stopper - a fixed point While parked upright, either at the end of a task or while working without a power head, the rubber slide stopper stabilizes the FELIX and protects your walls.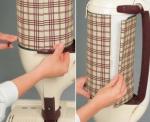 Exhaust filter - Design and functionality in one Behind the stylish surface hides the most modern filtration system: The S-class filtration system from SEBO provides 99.9% filtration of particulates down to 0.3 microns. The large surface area of the exhaust filter distributes and diffuses the air steam and absorbs the noise of the engine, resulting in extremely quiet operation.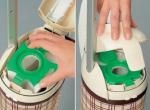 Automatic positioning of the filter bag - dirt is locked in. It is impossible to install the filter bag in the SEBO FELIX incorrectly. The filter bag stands upright and automatically finds the correct position with the closing of the lid. Properly positioned bags mean a sealed system, thereby ensuring the dirt is locked in where it can be safely and easily removed.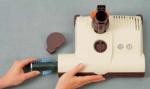 Brush Roller - exchanges in the blink of an eye No need to find the toolbox - fast and easy removal of the brush roller makes it convenient to clean or change worn out brushes.
Bundle & Save
Get additional savings when you purchase any of these items along with this product.