The Majestic frame is now our top of the line machine quilting frame, with all the same features as the Pinnacle and more. The Majestic frame is made of steel, enhancing the frame's durability and strength. The Majestic frame includes SureTrack, a dual-wheel track system enhancing stitch quality, accuracy, and motion. The Majestic comes standard with: durable steel rails, height adjustable legs, and a fourth rail to keep the batting off the floor. An optional 2 foot extension is available for purchase, taking the frame from 10 feet to 12 feet. Enhanced frame strength, adjustability, and carriage motion give your customers piece of mind as they create their quilting masterpieces.

The new Grace Aluminum Frame is designed for the optimal quilting experience with completely new innovative frame components improved performance and simple assembly.

Expertly Engineered
Specifically designed aluminum extrusions are created specifically for quilting, with no "off-the-shelf" parts. The frame is designed with extra support to virtually eliminate machine vibration, allowing you to focus on your quilting.


Attaching fabric to a metal Grace Quilting Frame:

US Warranty 5 years parts, 90 days labor on defects in materials and workmanship.
Non-US Warranty: 30 days parts and labor
Other Images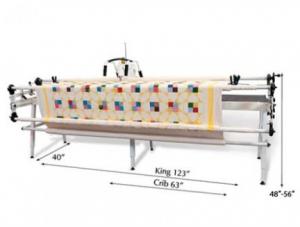 Physical Dimensions
These are the physical dimensions of the assembled frame.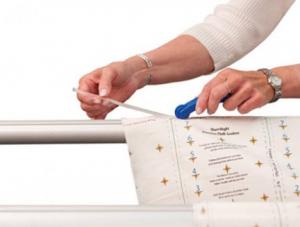 Fabri-Fast Rails
The rails on this frame include the Fabri-Fast fabric attachment system for easy fabric installation without the need for tacks, ties or tape. It's as easy as sliding the fabric into the rail slot with the provided Fabri-Fast tool. Fabric is held securely in the slot by a Fabri-Fast tube.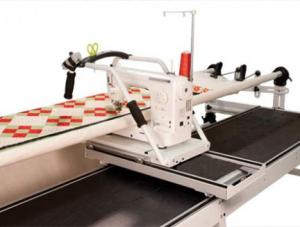 Professional Series Carriage
The Professional Series carriage has a smooth and precise movement that is perfect for intricate stitching.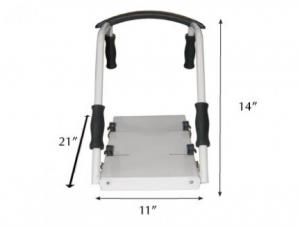 Sewing Machine Dimensions
Your sewing machine should be within these dimensions to fit in the carriage.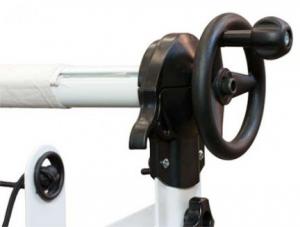 Take-Up Rail Hand-Wheel
Adjusting your take-up rail is easy with the convenient hand-wheel.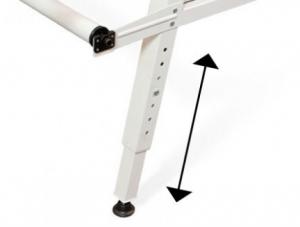 Height Adjustable Legs
The Majestic is the first frame to come standard with height adjustable legs. Work at the level that is most comfortable.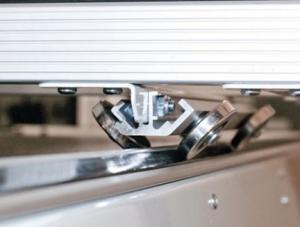 Dual-Wheel Track
This dual-wheel track and ball bearing system provide smoother movement and percision.