What is Bernina Academy?
Join us for two glorious days of sewing, fun, learning and socializing. Learn new techniques and get new ideas from Bernina National Educator Cathy Wright. Get inspired, and learn to Sew like a Pro! Bernina Academy will be held April 13th & 14th, from 10AM to 5PM at our San Antonio West location with doors opening at 9AM both days.
Bernina Academy is a fun educational event for sewing enthusiasts of all levels to gather to sew, have fun, learn and be inspired. This two day event will consist of learning creating your very own Techniques book to take home. This technique book teaches you various sewing techniques and how to "FEAR NO FABRIC".
Event Highlight
Specifications
Course Description: Learn how to successfully sew on challenging fabrics such as knit, minkee, chiffon, cork and more! Learn seam and hem finishes to "sew like a pro" on various fabrics. Discover ways to make sewing easier by using proper feet, stitches and features on BERNINA machines for precise sewing.

Course Completion: At the end of the two days you will graduate with a completed BERNINA Academy Technique Book with 20 finished samples and techniques for Mastering Challenging Fabrics and a collectible BERNINA Acadmed USB stick with bonus content.

Course Requirements: None! Whether you are a seasoned pro, or you've never touched a sewing machine you can attend this course.
Course Supplies: BERNINA machines and supplies will be provided both days. The B880 Plus and the B790 Plus and the L450 BERNINA overlocker.

Students will leave the class with the completed 20-page BERNINA Academy Technique Book and a BERNINA Academy collectible USB stick with inspiration, embroidery designs and projects for their next sewing session.

Bernina Academy coming to AllBrands! Heather Lostrom and Barbara Chatelain announcing the launch of Fear No Fabrics sewing.
Other Images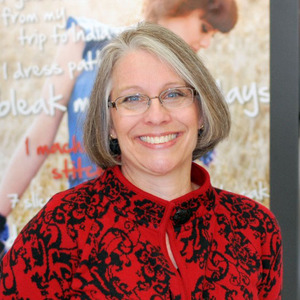 Cathy Shea Wright
A San Antonio Native, and Bernina National Educator, Cathy comes from a family of women in the textile mills industry. She has a Bachelors of Science specializing and Clothing, Textiles and Design.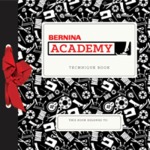 Receive and Create Your Very Own Bernina Academy Techniques Book
Create in class the Bernina Academy Technique book as your work through the lessons that will be yours to keep to reference in your sewing studio. Sewing tips and free patters are included on the collectible Bernina USB Stick, and all supplies, technique book, and machines are provided for you during the two-day course.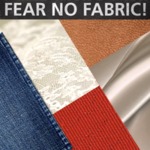 FEAR NO FABRIC!
Learn under Bernina Expert Kathy Shalda how to sucessfully sew challenging fabrics like: leather, fur, Chiffon, cork, knit, and more with ease. Discover new ways to make sewing easier through different techniques and accessories for precise sewing.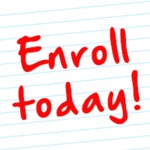 Enroll Today
Class sizes are intimate so that you get the most out of our Bernina educator. Don't miss your chance!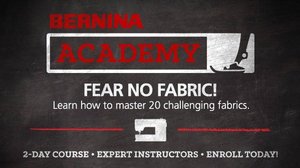 Two Days of Sewing Sessions to Build a Solid Sewing Foundation and help you through a LIFETIME of sewing.