*FREE ÜberLight LED Lamp and Stand + 100 Organ Needles, Includes Reliable SewQuiet SQ5000 DC Servomotor, High torque Clutchless Electronic Variable Speed Motor


MADE FOR DRAPERY TACKING, NOT BUTTON SEWING
The new MSK-373N/DTACK has been designed specifically for use in drapery workrooms.
UP TO 3/4" THICK PLEAT
Standard chainstitch tackers simply will not sew the thickness required by drapery workrooms. Our new DTACK will, and can sew up to 3/4" pleats.
CUSTOM DESIGNED
We start with our standard, high quality, Made in Taiwan MSK-373N chainstitch tacker head. Our technicians change the needle bar so it will handle a thicker needle, and perform a range of proprietary modifications that results in a tacker that will give you the results you need.
Sews up to a 3/4" pleat

8 or 16 stitch setting adjustment

Complete stand includes a plywood table top, K-legs

Includes Reliable's SewQuiet SQ5000 DC servomotor

Reliable Warranty Information (.PDF)

Please review our Freight LTL Shipping Policies Ships Ground Freight only.* For delivery please select options. "Lift Gate" which means a goods lifting platform installed at the rear of the delivery truck that facilitates the unloading of cargo from truck bed to the ground. Most shipments will require a lift gate, if there is not a loading dock, or fork lift available for delivery.
Ships LTL Ground freight only No Expedited Methods
US Warranty 1 year limited warranty on defects in materials and workmanship.
Non-US Warranty: 30 days parts and labor
Specifications
Model: MSK-373N/DTACK
Electrical: 110V
Maximum sewing speed: 1,445 rpm
Feed length (lengthwise): 0.25 - 6.5 mm
Feed length (crosswise): 2.5 - 6.5 mm
Needle bar stroke: 48.6 mm
Sewing thickness: Up to 3/4" pleat
Needle system: MT X 190LR #22
Lubrication: Manual
Warranty: RELIABLE Limited 1 Year Warranty

Other Images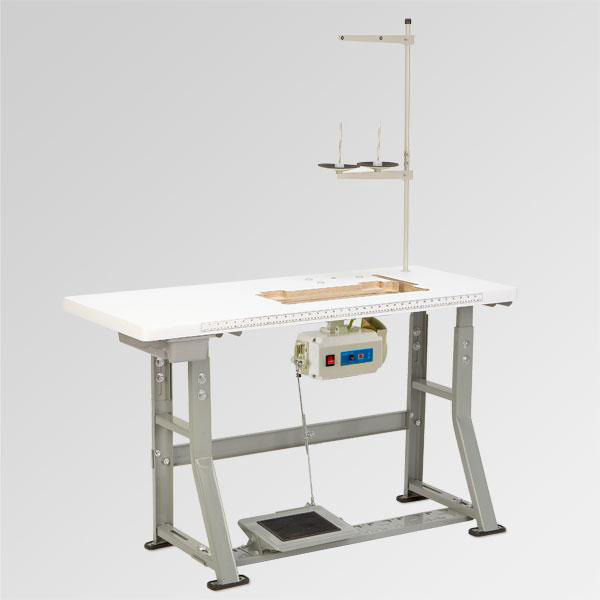 SUPERIOR STAND Others skimp on the stand components, we don't. We use only 100% plywood in our tabletops (not cheap particle board) and our K-legs are made from heavy-duty 3/32" steel.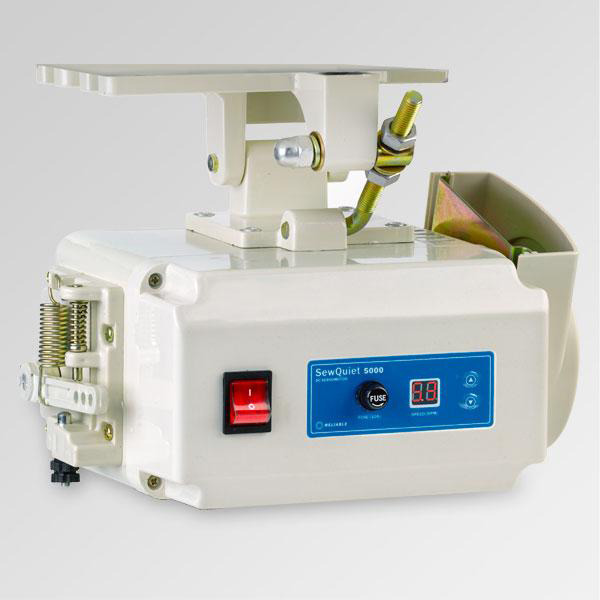 SEWQUIET 4000 DC SERVOMOTOR Other manufacturers use noisy free running motors to run their button sewing machines. We only use the best, the industry's #1 SewQuiet 5000 DC servomotor. It's quieter, runs smoother and consumes a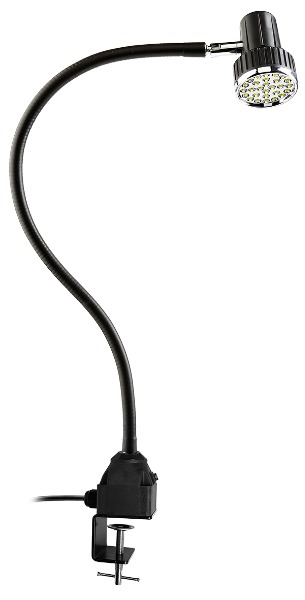 BONUS - FREE LED UBERLIGHT The perfect add on light ($100 retail value) is included at no extra charge for the MSK-373N, making it both a great drapery tacking machine and a great value.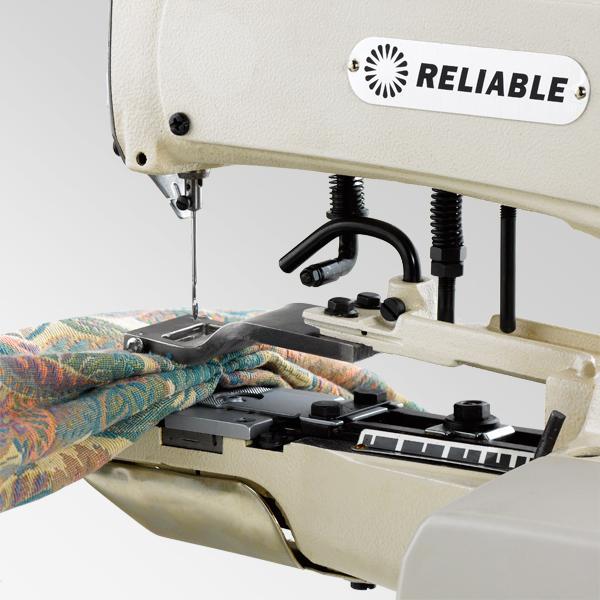 SEWS UP TO A 3/4" TACK With a modified needle bar, thicker needle, and our high-torque SewQuiet servomotor, the MSK-373N/DTACK will tack up to ¾" of heavy fabric with ease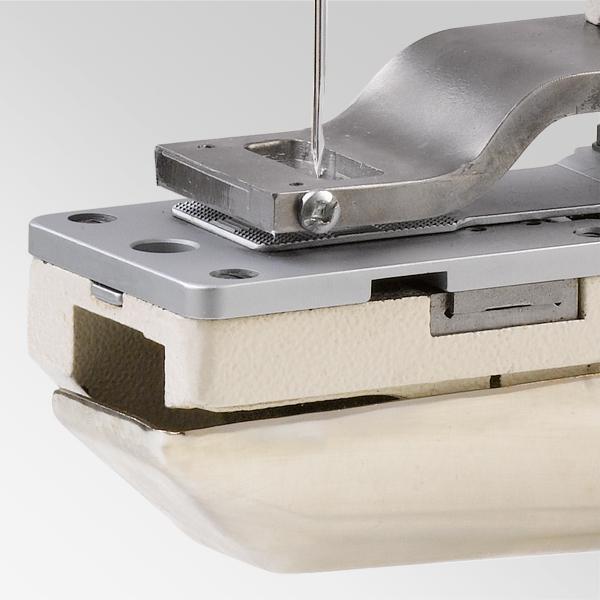 CUSTOM WORK HOLDER PLATE We've custom made a heavier work holder plate to prevent shifting during the machines cycle.
Bundle & Save
Get additional savings when you purchase any of these items along with this product.