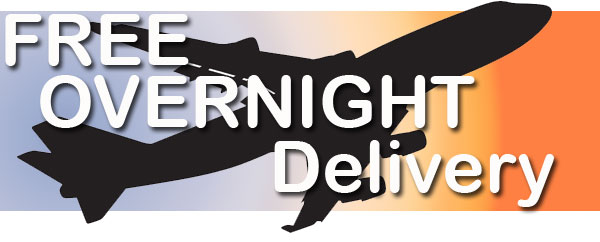 * Offer: Select Free Ground Shipping in checkout and we will upgrade to Free Overnight Shipping.
Suction Dial, Motor Speed Control, Manual Electronic Power Control Adjusts from 300 watts to 1200 watts. 4800 RPM electric motor drives the revolving On Off Switch brush roll.
#3 Consumer Reports Recommended Upright Vacuum Cleaner
*CR Summary:
"Overall, this is a very good and relatively quiet upright vacuum that excelled at picking up pet hair and keeping emissions low.
Highs - The Miele was very good at cleaning carpets and bare floors, and had very good airflow for tools. It was also excellent for pet-hair pickup and emissions. It was relatively quiet for an upright vacuum.
Lows - This model scored only fair in handling."
Color
Sprint Blue
Speed Control
Suction control via rotary dial
Power Motor
1,200-Watt, Miele-made Vortex Motor
4,800 r.p.m. brush roller motor
2-motor system,with separate control for electrobrush.
Motor protection indicator
Filtration System
Filters:
Super Air Clean Filter
Will Except SF-AH 30 Active HEPA Filter (Optional)
Bags
5.45 quart, Type U, HyClean dustbag, with spring-loaded, self-sealing collar
Cord
39-foot electrical cord
Impressive 54-foot cleaning radius

Patented Swivel-neck for maximum maneuverability

Automatic carpet height adjustment

360 degree front caster wheels

12-foot, integrated, flexible hose

Anti-tipping device for enhanced stability when using above the floor cleaning accessories

Reinforced, ergonomic handles for both operation and transport/carrying

The Miele Twist S7210 Upright Vacuum Cleaner is the newest of the Miele S7 upright vacuum cleaners. Like the others in this group, the Twist features the unique Swivel-Neck design, 1200 watt Vortex motor, sealed system, durable ABS shell, automatic height adjustment, and a 54 ft. cleaning radius. Where the Twist differs from the other S7 models is that it lacks the LED lamp and Active HEPA filter that the other S7 uprights all have. The Twist still comes equipped Miele's Super Air Clean filter and can easily be upgraded by purchasing a HEPA filter at any time. What the Miele Twist loses in features, it makes up for with a more affordable price point. As an introductory model to the Miele S7 uprights, the Twist is a top notch cleaning machine suited for all types of flooring.

Miele vacuum cleaners are tested to last 20 years*
*based on average usage of 45 minutes per week at maximum output





Click Here to View the Newest Miele Floor Care Full Line Product Brochure(.PDF)

US Warranty 7 years Motor, 1 year Parts and 90 days Labor
Non-US Warranty: 30 days parts and labor
Specifications
A new Swivel-Neck design allows for better turning and cornering around furniture. This feature gives a nimble touch to this upright.

The Sealed System construction of the canister keeps all the dust inside, providing maximum protection for indoor air quality.

The 12 AMP, 1200 Watt Miele Vortex Motor provides strong suction with optimal usage of power.

The Slow Starting motor reduces wear and tear while extending the life of the motor.

Miele vacuum cleaners are tested to last a minimum of 1,000 operating hours or an average of 20 years of residential use.

Pre-motor filter protects the motor from debris.

Each New Miele S7 Upright comes standard with a Deluxe Handle Assembly. This handle is ergonomic and keeps the strain off your wrist.

The ergonomic handle comes equipped with Brush Roll and Suction Controls.

With Rotary Dial Controls the Twist makes adjusting suction as simple as turning a dial.

The spring-loaded, Automatic Height Adjustment makes moving to different surfaces a breeze.

With an Operating Radius of 54 ft. the new S7 uprights gives you the ability to clean throughout the house without having to change outlets.

The durable ABS plastic body is surrounded by rubber bumper guards to protect furniture, and the rubber wheels won't damage floors.

Sprint Blue finish is scratch-resistant with a contemporary appeal.

A Six Inch Profile while lying flat allows you to vacuum under some of the tightest spaces.

Large HyClean dust bag with a 6.3 quart capacity that allows for longer use.

This new bag features 9 Stage Filtration. These layers help prevent sharp objects from puncturing the bag, while the dust bag closes automatically with a spring loaded collar, for dust-free removal and hygienic disposal.

Dust bag change indicator light alerts you when it's time to replace the hygienic bag.

Safety Shut-Off prevents the motor from overheating in the event that a damaging item is sucked up.

Silence Insulation makes for extremely quiet operation when compared to traditional uprights.

The Hose Lock feature allows you to lock the hose into place helping to stabilize the vacuum while using the wand.

The new S7 uprights all come with a Built-In Handle in the back of the unit to allow for easy transportation of the vacuum.

Adding versatility, brushes, attachments and tools that will fit the Miele Canisters also readily attach to the Lightweight, Telescopic, 2 ft. Wand of the Twist.

Fully integrated, on-board tools include an Extra Long Crevice Tool for tight spaces, a Dust Brush for delicate cleaning, and an Upholstery Tool for furniture and curtains.

7-Year Warranty on the motors and 1-Year Warranty on parts and labor.


Miele Twist S7210 Upright Vacuum Cleaners Detailed Specifications


Best for: All types of carpet

Vacuum type: Upright

Color: Sprint Blue

Construction: Durable ABS plastic

Motor: 12 AMP, 1200 Watt Miele Vortex Motor

Airflow: 141 CFM

Operating Radius: 54 ft.

Suction Control: Dial Controls on Body / Suction &
Power switches on Handle

Handle: Ergonomic Deluxe Handle assembly plus
fingertip controls

Wand: Fully Adjustable 2 ft.

Hose: Retractable with Hose Lock, 14 ft.

Bag capacity: 6.3 quart HyClean dust bags

HEPA Filter: Optional, Super Air Clean Filter standard

Bag type: U

Extra Long Crevice Tool: Yes

Dusting Brush: Yes

Upholstery Tool: Yes

Dust Bag Change Indicator Light: Yes

Filter Change Indicator Light: Yes

Safety Shut-off: Yes

Silence Insulation : Yes

Dimensions: 46.5"H x 13.5"W x 14.5" D

Weight: 21.75 Lbs.

Warranty: 7 years on the motors and 1 year on parts and labor

| | | | | | |
| --- | --- | --- | --- | --- | --- |
| Compare Models | | | | | |
| Color | Royal Blue | Mellow Yellow | White | Deep Black | Titian Red Metallic |
| Cleaning Radius | 55 ft. | 55 ft. | 57 ft. | 58 ft. | 58 ft. |
| Motor | 12 AMP, 1200 Watt, Vortex motor | 12 AMP, 1200 Watt, Vortex motor | 12 AMP, 1200 Watt, Vortex motor | 12 AMP, 1200 Watt, Vortex motor | 12 AMP, 1200 Watt, Vortex motor |
| Filtration | Super Air Clean Filter | Active HEPA filter | Charcoal filter | Active HEPA filter, With Filter Change Indicator LED | Active HEPA filter, With Filter Change Indicator LED |
| Variable Speed Motor Control | suction control via rotary dial | suction control via rotary dial | suction control via rotary dial | suction control via +/- controls with LED indicator, or automatic suction control | suction control via +/- controls with LED indicator, or automatic suction control |
| On-Board Attachments | natural bristle dusting brush, upholstery nozzle, extra long crevice tool, light weight aluminum telescoping wand | natural bristle dusting brush, upholstery nozzle, extra long crevice tool, light weight aluminum telescoping wand | natural bristle dusting brush, upholstery nozzle, extra long crevice tool, light weight aluminum telescoping wand | natural bristle dusting brush, upholstery nozzle, extra long crevice tool, light weight aluminum telescoping wand | natural bristle dusting brush, upholstery nozzle, extra long crevice tool, light weight aluminum telescoping wand |
| Extra Attachments Included | - | - | STB101 Hand Turbobrush | - | - |
| Rug/Floor Switch on Handle | Yes | Yes | Yes | Yes | Yes |
| Height Adjustment | Automatic | Automatic | Automatic | Automatic | Automatic |
| Motor Overheat Shut-off | Yes | Yes | Yes | Yes | Yes |
| Belt Protection Shut-off | Yes | Yes | Yes | Yes | Yes |
| Bag Full Indicator | Yes | Yes | Yes | Yes | Yes |
| Vacuum Bag Size (Style U) | 5.45 qt. | 5.45 qt. | 5.45 qt. | 5.45 qt. | 5.45 qt. |
| Swivel-Neck For Maximum Maneuverability | Yes | Yes | Yes | Yes | Yes |
| LED Headlight Display | No | Yes | Yes | Yes | Yes |
| Warranty | 7 Years Motor, 1 Year Parts and Labor | 7 Years Motor, 1 Year Parts and Labor | 7 Years Motor, 1 Year Parts and Labor | 7 Years Motor, 1 Year Parts and Labor | 7 Years Motor, 1 Year Parts and Labor |