Note: Out of stock for next day shipping. Can ship and deliver by end of October.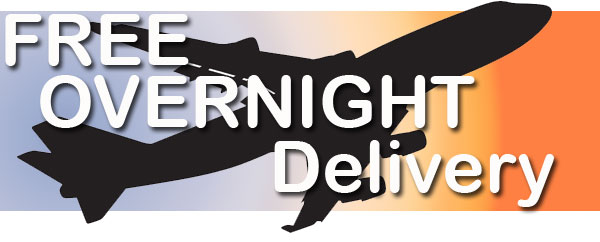 With versatility and maneuverability and an unmatched filtration performance, the Miele S7 is the perfect fit for every pet owner, so quiet that even the furry friends will love it.
The S7260 features the renowned Miele AirClean filtration system. The Active Air Clean filter (AAC-30) with active charcoal absorbs odors and removes pet smells with ease, while retaining pet hair, dander and any fine particles to keep the indoor air fresh and clean - providing a healthy home for the entire family. In addition to the powerful S7 brush roller with an automatic height adjustment for all floor surfaces from hardwood to high-pile carpet, the Mini-Turbobrush (STB 101) is ideal for vacuuming stairs, upholstery or car interiors. And finally the electrostatically charged material of the Miele AirClean filter-bag traps micro-sized debris with 9 layers of filtration and the spring-loaded self-sealing collar protects from inhaling any dust or dirt when replacing the bag, making the removal of the vacuum cleaner content the same quick and clean experience as vacuuming with the S7260 Cat & Dog.
Click Here to View the Newest Miele Floor Care Full Line Product Brochure
(.PDF)
US Warranty 7 years Motor, 1 year Parts and 90 days Labor
Non-US Warranty: 30 days parts and labor
Specifications
Item Number 41726041USA

Color Lotus White

Recommended for Low to high-pile carpeting, bare floors & area rugs

Powerful Miele-Made Vortex Motor 1200 Watt

Suction Controls Rotary Dial

Number of Power Settings 4

Motor protection with safety shut-off Yes

Motor protection indicator Yes

Automatic Motor Setting No

AirClean Sealed System construction Yes

FilterBag AirClean U - 5.45 qt capacity

FilterBag change indicator Yes

Air Clean Filter Optional

Active Air Clean Filter Standard

Active HEPA Filter Optional

Filter replacement indicator Yes

Patented Swivel Neck Yes

Automatic Carpet Height Adjustment Yes

Integrated flexible hose (12-foot) Yes

Anti-tipping device Yes

LED Headlight Yes

Reinforced Ergonomic Handle Yes

Included Tools/Accessories Electrobrush with independent motor

Dusting Brush Yes

Upholstery Tool Yes

Crevice Nozzle Yes

Telescopic wand Aluminum

Cleaning Radius 54 feet

Additional Accessories Mini Turbobrush STB101

| | | | | | |
| --- | --- | --- | --- | --- | --- |
| Compare Models | | | | | |
| Color | Royal Blue | Mellow Yellow | White | Deep Black | Titian Red Metallic |
| Cleaning Radius | 55 ft. | 55 ft. | 57 ft. | 58 ft. | 58 ft. |
| Motor | 12 AMP, 1200 Watt, Vortex motor | 12 AMP, 1200 Watt, Vortex motor | 12 AMP, 1200 Watt, Vortex motor | 12 AMP, 1200 Watt, Vortex motor | 12 AMP, 1200 Watt, Vortex motor |
| Filtration | Super Air Clean Filter | Active HEPA filter | Charcoal filter | Active HEPA filter, With Filter Change Indicator LED | Active HEPA filter, With Filter Change Indicator LED |
| Variable Speed Motor Control | suction control via rotary dial | suction control via rotary dial | suction control via rotary dial | suction control via +/- controls with LED indicator, or automatic suction control | suction control via +/- controls with LED indicator, or automatic suction control |
| On-Board Attachments | natural bristle dusting brush, upholstery nozzle, extra long crevice tool, light weight aluminum telescoping wand | natural bristle dusting brush, upholstery nozzle, extra long crevice tool, light weight aluminum telescoping wand | natural bristle dusting brush, upholstery nozzle, extra long crevice tool, light weight aluminum telescoping wand | natural bristle dusting brush, upholstery nozzle, extra long crevice tool, light weight aluminum telescoping wand | natural bristle dusting brush, upholstery nozzle, extra long crevice tool, light weight aluminum telescoping wand |
| Extra Attachments Included | - | - | STB101 Hand Turbobrush | - | - |
| Rug/Floor Switch on Handle | Yes | Yes | Yes | Yes | Yes |
| Height Adjustment | Automatic | Automatic | Automatic | Automatic | Automatic |
| Motor Overheat Shut-off | Yes | Yes | Yes | Yes | Yes |
| Belt Protection Shut-off | Yes | Yes | Yes | Yes | Yes |
| Bag Full Indicator | Yes | Yes | Yes | Yes | Yes |
| Vacuum Bag Size (Style U) | 5.45 qt. | 5.45 qt. | 5.45 qt. | 5.45 qt. | 5.45 qt. |
| Swivel-Neck For Maximum Maneuverability | Yes | Yes | Yes | Yes | Yes |
| LED Headlight Display | No | Yes | Yes | Yes | Yes |
| Warranty | 7 Years Motor, 1 Year Parts and Labor | 7 Years Motor, 1 Year Parts and Labor | 7 Years Motor, 1 Year Parts and Labor | 7 Years Motor, 1 Year Parts and Labor | 7 Years Motor, 1 Year Parts and Labor |