A required component for the use of all electric powerbrushes. Versions vary depending on canister style used.

The Miele SES105 Electric Hose is used with some of the Miele 300-400 Series vacuums. The cord pigtails at the canister and at the powerhead.

This hose works with the following Miele vacuum models:

S401 Fullsize
S412 Profi
S428 Allergy Control
S301 Midsize
S312 Midsize
S314 Midsize
S314 Red Star
S314 White Star
S316 Cat & Dog
S318 Bahama Blue
S318 MediVac
S324
S326
Note: Not all of these models used electric hoses originally. If you have upgraded at any point or wish to upgrade in the furture this electric hose will allow you to use a Miele electric powerhead.

The Mieie 03947435 non electric hose is for hardfloor and turbobrush use only.

The Miele SES110 hose is an electric hose with a direct connect end at the canister and a pigtail at the powerhead.

The Miele SES115 hose is an electric hose with a direct connect end at the canister and at the powerhead(no cords visible anywhere).
Other Images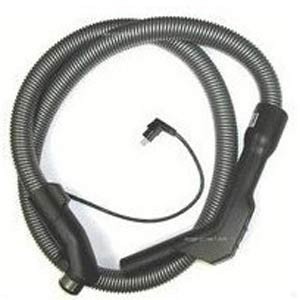 The Miele SES 105 Electric Hose fits Miele models S300 and S400. This hose has an electrical connector cord w/ fitting and a handle with a power switch for convenient power head on/off capabilities.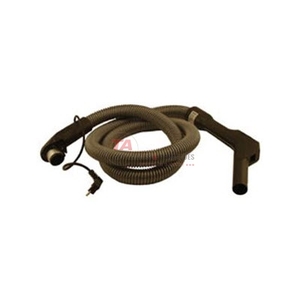 MIELE VACUUM ACCESSORIES HOSE 41996022. The Electric Hose is for the Miele S300 and S400 Series vacuums.

Hose Test: Because of the rigorous testing they go through, Miele hoses are among the best in the world. Every single production lot goes through countless bend and stretch tests. To test the endurance of the hose, the hose, a Miele vacuum plus an additional 5kg(11 lbs) is stretched thousands of times. Passing this test undamaged is necessary to be included in the Miele lineup of products.