A BETTER SEWING CHAIR
The Score is a very comfortable chair to sit and work in. When it was developed, our goal was to create a no compromise operator chair that had an extra attention to comfort, yet offered safety and stability as well.

MADE IN CANADA EH!
The Score chair incorporates essential ergonomic features required by sewers, including height adjustment, tilt mechanism, full lumbar support, glides instead of wheels on the feet and oversized comfort cushions to relieve pressure points. Plus, it's made right here in Canada.

• Seat Height adjustment
• Contoured cushion
• Waterfall seat edge
• Tilt and lock mechanism
• Back height adjustment
US Warranty 3 Year Warranty
Non-US Warranty: 30 days parts and labor
Specifications
Net weight: 27.85 lb – 12.6 kg
Shipping weight: 31.55 – 14.3 kg
Product dimensions: 24" x 24" x 36"
Shipping dimensions: 25" x 24.5" x 13.25"
Country of origin: Canada
Warranty: 3 years upholstery, 5 years cylinder, 5 years frame – non moving metal parts
Other Images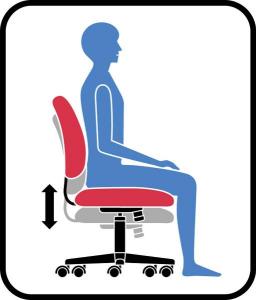 HEIGHT ADJUSTMENT
The basic premise of an "ergo" chair is that it is comfortable to sit in for long periods of time. This is why all Reliable ergonomic chairs are height adjustable.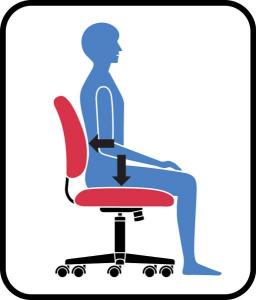 CONTOURED CUSHION
To accommodate a wide variety of users, the Score chair uses special contoured cushions to ensure comfort.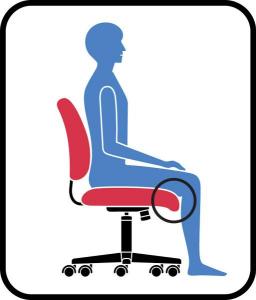 WATERFALL SEAT EDGE
One of the most important pressure points on a sewing chair is at the edge of the seat. This is why the Score chair uses a waterfall seat edge to relieve the pressure at this critical area.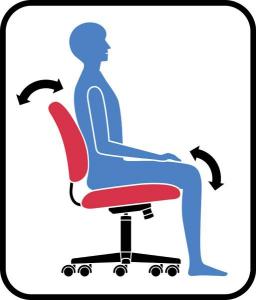 TILT & LOCK MECHANISM
For those looking for the ultimate flexibility, the Score chair features a tilt and lock mechanism that allows additional adjustments in your seating position.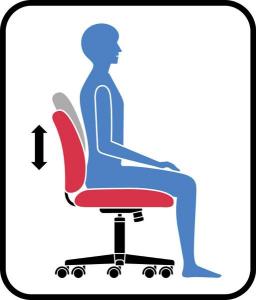 BACK HEIGHT ADJUSTMENT
As long as everyone is built differently, there will be a need for a chair that offers the ability to "fine tune" itself to the user. With the Score's back height adjustment, the user can tailor the cushion height specifically to their needs.