Easy Centering Alignment, Positioning and Design Placement, Fabric Square in Hoop!. Centering and alignment has never been easier! Beam a crosshair on your projects for easy centering and positioning.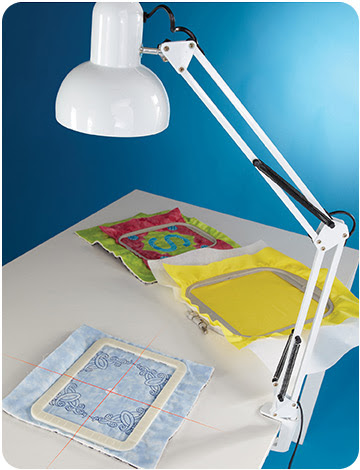 Centering and alignment is easy with PAL2
"What an illuminating experience to finally have a lamp that shines a crosshair on my embroidery project! Design placement is effortless whether I'm creating continuous embroidery, stitching a quilt block or finding the center on a placket."
PAL
2
(Perfect Alignment Laser) easily attaches to your work surface. PAL
2
makes it so easy to hoop square. Just raise or lower the laser to align the outer hoop's horizontal and vertical center markings with the illuminated crosshair. After sliding the fabric under the beam and inserting the inner hoop into the outer hoop, you know the fabric is square in the hoop!
Plus, PAL
2
works with any hoop!
Use PAL2 to:
Quickly locate the center of quilt blocks, pockets, plackets, bags and more


Connect continuous embroidery designs


Verify design placement on large items such as jacket backs, banners, pants and more


Assist in letter positioning




PAL2 features:
Adjustable lamp head


Lock-in permanent position


Swivel tip allows for proper aiming of the laser crosshair


Bright, crisp Non-Gaussian lines show uniform brightness across entire length of beam


Reflective 6" wide and 3" tall shade protects laser beam


Adjustable clamp fits table surfaces up to 2 ¼" thick


28" arm with flexible elbow joint


Adjustable height


Weighted base post firmly slips into the adjustable clamp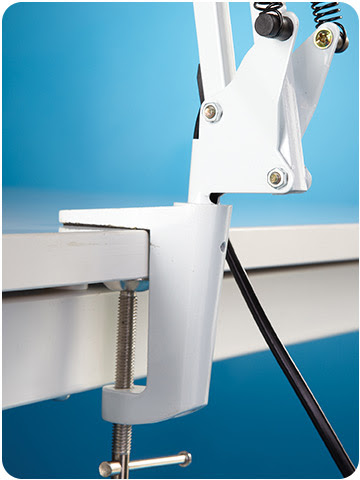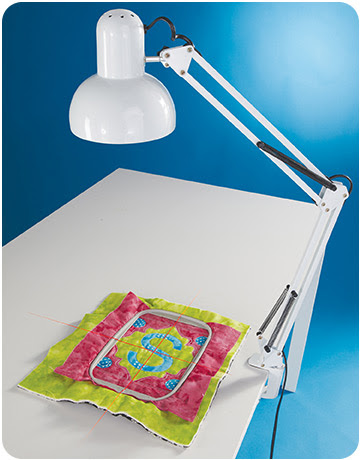 "I finally took the PLUNGE and tackled continuous machine embroidery (using PAL) and LOVE IT! It is the easiest technique… I can't believe I had never tried it before! I love, love, love it!" - Kay
"I've been intrigued with the PAL2 and how it would improve my embroidery skills…and now it can square up my blocks? Ingenious!" - Betsy

"I love that the PAL 2 has multiple uses. As I embroidery and quilt I am always looking for various products that will aid me in my projects." - Genelle


* Free S&H for US orders only.

Specifications:
Maximum output Laser Diode 640-660nm
LASER RADIATION
Avoid Direct Eye Exposure


US Warranty 30 days replacement if defective.
Non-US Warranty: 30 days parts and labor
Bundle & Save
Get additional savings when you purchase any of these items along with this product.