*for Quattro2 NV6700D and Quattro1 NV6000D, Includes Drop Light Positioning LED Pointer, 215 Lettering/Designs up to 6" Tall , 45 Longer Buttonhole Styles, plus Multi Function Foot Control

Get even more creativity, versatility and professional results from your Quattro® and Quattro 2. Upgrade to Quattro 3 features without buying a new machine!

Droplight™ Embroidery Foot with LED Pointer (SA197)
Exact Placement With Pinpoint Accuracy

Trying to guess where to drop the needle is a nightmare of the past! Use the Droplight™ Embroidery Foot with LED Pointer to easily see your needle drop position. You can check the embroidery field easily with the trial key and new LED pointer. It is also helpful while using the stitch forward and backward keys!

Multi-Function Foot Controller (SAMFFC)
Double the Control, Triple the Fun!

Use the Multi-Function, two-pedal Foot Controller to control up to three different sewing functions,
all with the press of your foot. Control thread cutting, single stitch sewing, reverse stitch sewing and moving the needle up and down; the small pedal can be set to control one function, and the larger pedal can be set to control two functions. It allows you to operate your machine, while still guiding your project with two hands. It can be used for hands-free darning by setting one pedal for reverse stitch, and one pedal for single stitch sewing. Ideal for working with difficult fabrics, or for large projects such as quilts, bedspreads and draperies.

US Warranty 30 days replacement if defective.
Non-US Warranty: 30 days parts and labor
Included Accessories
Droplight™ LED Embroidery Positioning Marker that shows the needle drop position with pinpoint accuracy

Multi-Function Foot Controller has two pedals and controls up to three different sewing functions

45 buttonhole embroidery designs

200 large alphabet embroidery designs

15 new decorative embroidery designs
Other Images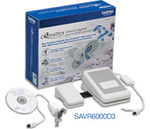 Already Own a Quattro®? Upgrade your machine to get the same great features as the Quattro® 3 Trilogy Limited Edition. Quattro® Software Upgrade Premium Pack IV – for even more creativity, versatility and professional results: • Droplight™ LED Embroidery Positioning Marker that shows the needle drop position with pinpoint accuracy • Multi-Function Foot Controller has two pedals and controls up to three different sewing functions • 45 buttonhole embroidery designs • 200 large alphabet embroidery designs • 15 new decorative embroidery designs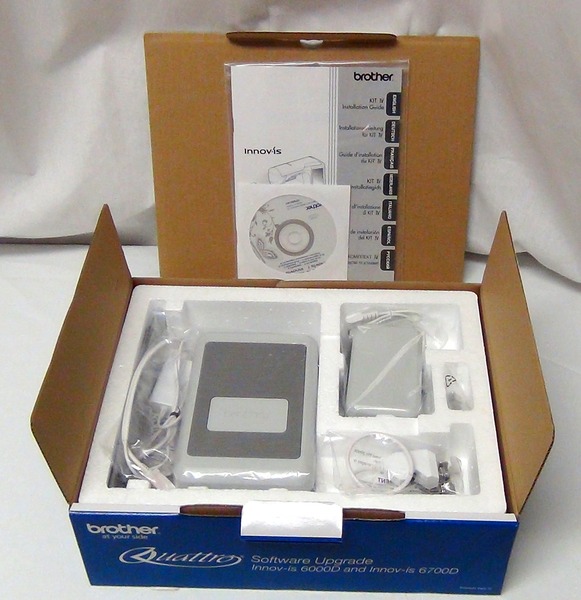 Package Contents: Software Installation CD with 45 Buttonhole, and 200 Large Alphabet Embroidery Designs, Instruction Manual, Multifunction Foot Controller, and Droplight Embroidery Foot with LED Pointer