Introducing Durkee's Newest Single Needle Cap Frame Insert - all metal frames allowing embroiderers to embellish caps with monograms, logos and designs. Durkee's Single Needle Cap Frame inserts into a Brother 5"x7" Accessory #SA444 hoop. The bill of the cap is clamped securely in place while the embroiderer presses down the front portion of the cap held in place with sticky backing/stabilizer. Our Single Needle Cap Frame Insert allows the embroiderer to stitch a design or logo approximately 4 1/2" wide and 4 1/2" tall. The frame also provides both vertical and horizontal alignment guides and slots for consistent embroidery

placement.
Introducing Durkee's Newest Single Needle Cap Frame Insert - all metal frames allowing embroiderers to embellish caps with

monograms, logos and designs. Durkee's Single Needle Cap Frame inserts into a Brother 5"x7" Accessory #SA444 hoop. The bill

of the cap is clamped securely in place while the embroiderer presses down the front portion of the cap held in place with sticky

backing/stabilizer. Our Single Needle Cap Frame Insert allows the embroiderer to stitch a design or logo approximately 4 1/2" wide and 4 1/2" tall. The frame also provides both vertical and horizontal alignment guides and slots for consistent embroidery placement.

Includes Top Blue Frame only, you must have the bottom portion of the SA444 5X7 Embroidery Frame from Brother to use this item

Compatible with Brother's Embroidery Hoop 5" x 7" Accessory #SA444 for the following machines:

NV1000 - NV1200 - NV1250D - PC6500 - PC8200 - PC8500 - PC8500D - PE700 - PE700II - PE770 - PE780D - Designio DZ820E - SB7900Et


US Warranty Lifetime warranty on defects in materials and workmanship.
Non-US Warranty: 30 days parts and labor
Specifications
Compatible with Brother's Embroidery Hoop

5" x 7" Accessory #SA444 for the following machines:NV1000 - NV1200 - NV1250D - PC6500 - PC8200 - PC8500 - PC8500D - PE700 - PE700II - PE770 - PE780D - Designio DZ820E - SB7900E, SB8000

Compatible with Baby Lock's Embroidery HoopBaby Lock sewing machine models BLR, BLR2, ESE, ESE2, BLMR, and ESL

The Durkee Single Needle Cap Frame Insert. Monogram the front and back of a hat using the Durkee Single Needle Cap Frame Insert. Click Arrow on Video below to play.
Other Images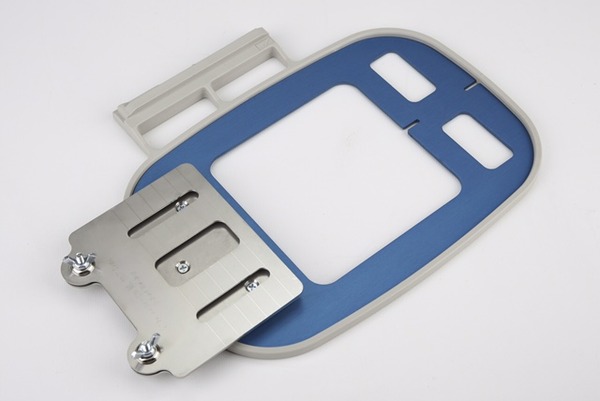 Cap Frame Insert in Hoop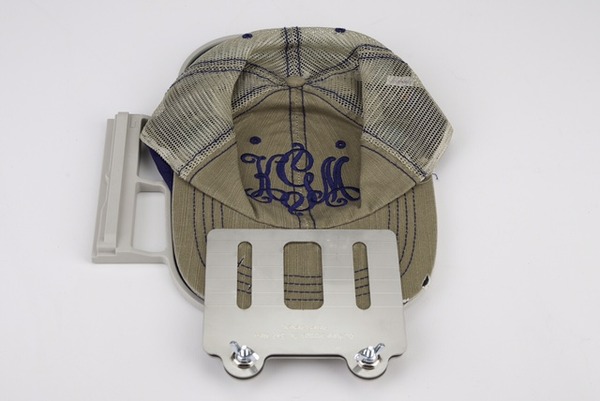 The bill of the cap is clamped securely in place while the embroiderer presses down the front portion of the cap held in place with sticky backing/stabilize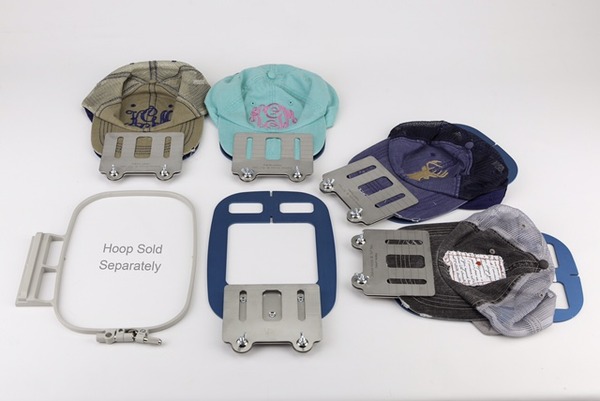 The frame also provides both vertical and horizontal alignment guides and slots for consistent embroidery placement.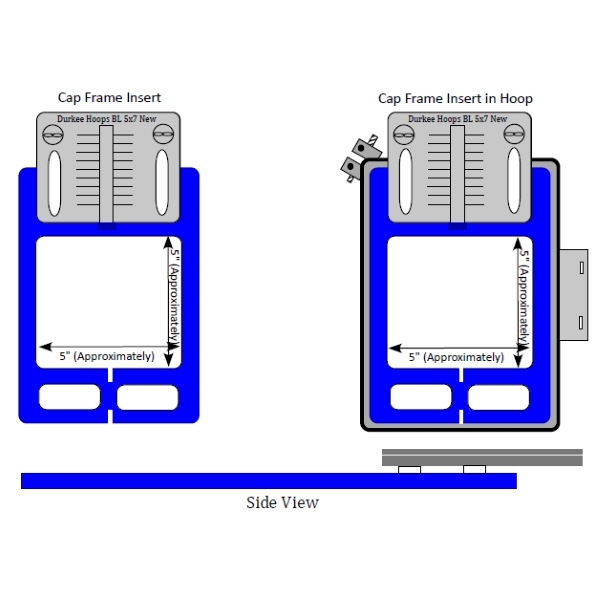 Durkee Embroidery Machine Hat Hoop for Brother PE770