This seminar is definitely a must attend event!

Come join Penny Muncaster-Jewell, national PE-DESIGN instructor for 2 days of PE-DESIGN Software training to start mastering you software as we go.


Work Smarter Not Harder with your PE-Design

During this two day class, you'll learn how to work smarter, not harder, to make the embroidery designs you've always wanted with Penny's easy to follow smart editing techniques. Soon, you'll be able to set up and understand your PE-Design. Let Penny help unlock the secrets of PE-Design, so that you know how to modify and customize existing designs. You will be amazed at what you can do easily when you understand why things work like they do. She'll also explain why things go wrong and how to fix them, and more importantly how to avoid these altogether in future.
Penny shares how to customize your PE-Design environment so that it works for you! By sharing organization tips and approaches to working with the software you will become super effective and never overwrite a design again.

Day 1
Focuses on more basic aspects, such as re-sizing, basic manipulation adding text, and customizing existing designs. You will be amazed at what you can do working with existing designs. And you know there are millions of them out there. She'll teach you batch–editing techniques (Name drops) to create personalized items for groups or teams. So cool.
Penny also focuses on creating several common embroidery ideas, such as creating patches, creating quilt blocks and you will learn how to use Set hole sewing and Remove overlap tools to remove extra stitches. Penny shares her technique on how to create designs using the Remove overlap and Merge features of the software. This will open a whole new way to approach designing.
Lastly for the first day, we will look at working with the auto-digitizing features built into PE-Design to convert images to stitches. Penny shares techniques to get the best results possible, by tweaking your graphics, or by understanding what the real problem is and how to fix that the easy way!

Day 2
Now that everyone has learned the basics on day 2 let's start doing more advanced aspects of the software. Penny shares how to create Applique designs from scratch, as well as how to take an existing design and convert part of it to incorporate applique areas. Penny shows how easy it is to use your ScanNCut to create your applique pieces. Using this method, you can add texture and eye–catching effects to any future project. Penny will also show how to use the Design Center and the tools (drawing tools and manual punch tools) in Layout & Editing to create designs. This will help you get your feet wet with manual digitizing. Penny shows how to plan and do a rework and cut work design.

Big Hoop Envy
Since everyone has big hoop envy, Penny shows how easy it is take a large design and split it into sections and add alignment lines so that it is easy to do a multi-hooping project. Learn great strategies of how to split the design. You also learn how to create fixed size and true continuous borders in your software. Big is really is beautiful. You know before you stitch it out, it will align perfectly using Penny's technique. Penny is a Brother Certified Instructor.
Other Images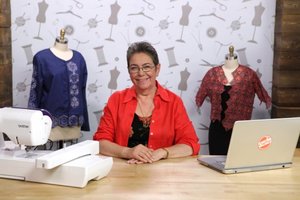 Penny Muncaster-Jewell has lived a dual life as a wearable arts enthusiast and computer nerd since the age of eight. But it wasn't until after she retired from NASA that she committed fully to stitching and sharing her bountiful knowledge. Now she's a teacher, author and award-winning fiber artist who travels the world spreading the incredible art of embroidery in lively fashion. After all, who better than a former NASA employee to teach you embroidery techniques that are out of this world?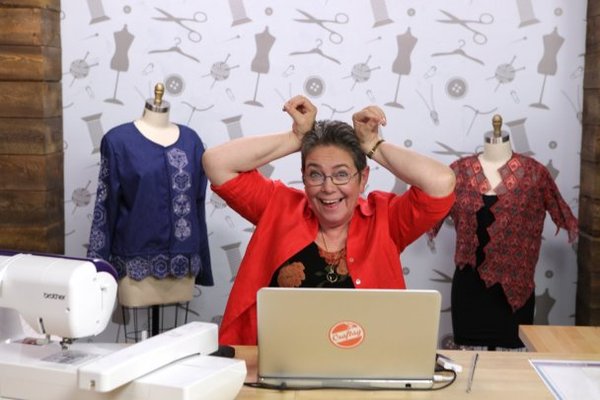 Penny Muncaster-Jewell teaches Smart Editing Techniques for Machine Embroidery on Craftsy.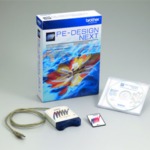 PEDesign Embroidery Digitizing Software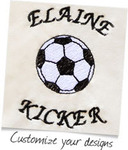 PEDesign Customizes your designs.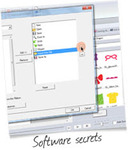 PEDesign Software Secrets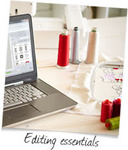 PEDEsign Editing Essentials