Highlights
Sets up in crib, twin, queen and king sizes

Tilt adjustable work area (6 angles)

Folds for convenient storage

50-tooth ratchets provide superior tension


The Z44 is our top of the line hand quilting frame, as well as the most adjustable frame on the market. You can set the included height-adjustable legs to your level without the need of any tools! The work area also tilts to six different angles, letting you work in comfort. The Z44 is also durable and designed to withstand heavy use. Made with a beautifully crafted Baltic Birch wood, this is yet another way Grace quilting frames combine style and functionality.


The work area allows for room on the sides of the frame for bungee clamps. It is roughly the size of the quilt you can work on with the frame.


King: 108"

Queen: 98"

Twin: 73"

Crib: 59"

z44 hand quilting frame overview. An overview of the Z44 hand quilting frame from The Grace Company. See all of the frame's featres and how to quilt with this adjustable hand frame.

Attaching Fabric to a Grace Hand Quilting Frame. Learn how to attach your fabric to a hand quilting frame like the Z44 or the EZ3 from The Grace Company.


Other Images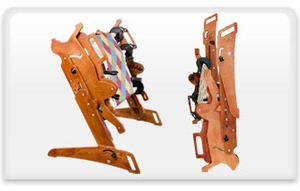 Fold the Z44 for space-saving storage, even with your project still attached!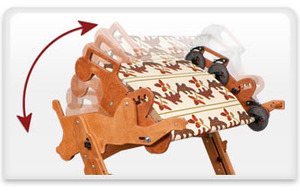 Tilt the work at the angle that is most comfortable for you. Lock the angle in place without any extra tools!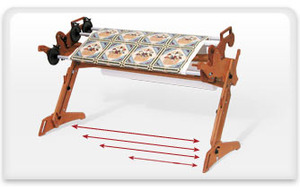 Adjust your frame from crib (59") to twin (73"), to queen (98") to king (108") working areas.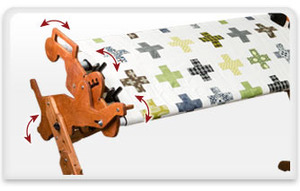 The 3 sturdy aluminum rails and precision ratchets make it easy to handle your fabric and tension without basting!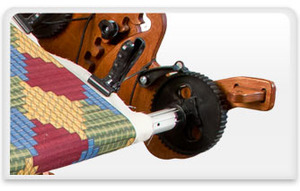 Handling fabric tension is easy thanks to the 50 tooth ratchets on each rail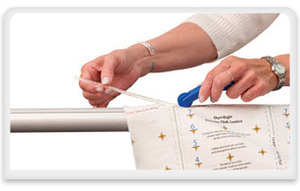 The Fabri-Fast™ slots and tubing make attaching your fabric easy, without the use of tacks, ties, or tape!