THE Dream Motion™ Software allows for the ultimate quilting experience for all levels of quilters from beginners to professionals. With an intuitive layout and easy to use features, create, design, edit layout and quilt with absolute precision. Does not include tablet shown in picture.
Robotics Animation

PantoStacker for full quilt layouts

PatternCAD to create & edit patterns

QuiltCAD for advanced pattern layout

Exclusive feature: Zone-to-zone fabric management to transition patterns seamlessly across your quilt.

download our free PDF brochure on both THE Dream Quilter™ 15 and THE Dream Motion™ Quilt Automation Software.

BrotherB2B2016 THE Dream Machine Automation Software

THE Dream Motion™ PRO Software: Quilt CAD™: Overview. Published on Mar 10, 2017
In this video you will learn about the following features of THE Dream Motion™ PRO Quilting Automation Software used on the Dream Fabric Frame.
Included Accessories
THE Dream Motion™ Quilting Automation Software includes:
Quilting Animation
Precision Sewing and Pattern Placement
Two-row Pantograph design layout
Zone-to-zone fabric management to transition patterns seamlessly across your quilt. Exclusive to THE Dream Fabric Frame System for Brother!

PLUS, THE Dream Motion™ PRO Quilting Automation Software also includes:
Advanced zone-to-zone fabric management to transition patterns seamlessly throughout your quilt. Exclusive to THE Dream Fabric Frame System for Brother!
PantoStacker for full quilt layouts
PatternCAD to create & edit patterns
QuiltCAD for advanced pattern layout
Other Images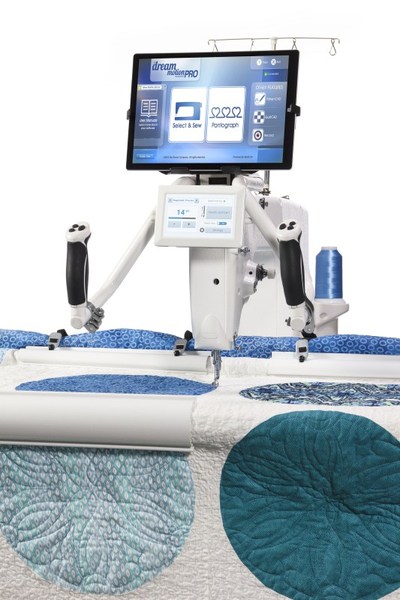 Automate Your Brother* Machine on THE Dream Fabric Frame THE Dream Motion™ Automation Software provides a top-of-the-line automated quilting experience, offering versatility which works for both beginners and pros. Developed exclusively to work with THE Dream Fabric Frame's fabric management and Zone to Zone quilting process, it's as easy as select, place and sew. The intuitive layout allows you to create, design, edit layout and quilt with precision. Choose the software package that's right for you from the two software options that may best suit your quilting automation needs. Select either The Dream Motion™ Software OR upgrade to The Dream Motion™ PRO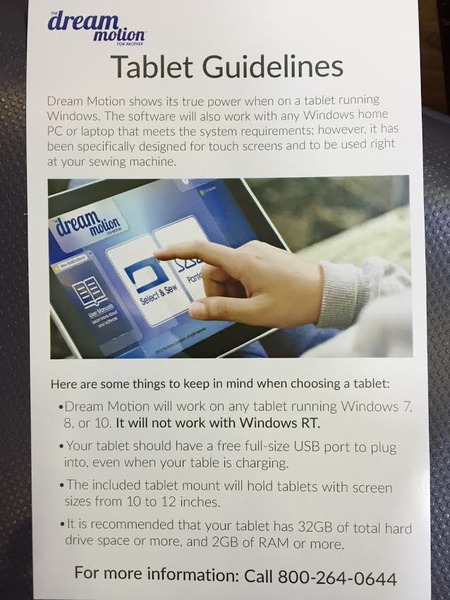 Dream Motion Optional Tablet Guidelines