*Synchrony 6 Months No Interest Financing, Equal Monthly Pay plus any applicable taxes. Transaction Code 106. Apply online.
Synchrony will advise you of your maximum amount or full credit that you can use towards purchase.
The
Janome 634D MyLock
with electronic control is the most advanced MyLock serger. The MyLock 634D lets you quickly switch to rolled hemming without changing the needle plate. When you want to make the most of your serging time, with professional results, the MyLock 634D is unmatched. Best buy Janome top line, fully featured serger with easier lay-in thread tensions, differential feed & built-in roll hem.
More
Janome 634D MyLock
Features:
2 needles and 2, 3 or 4 thread overlock stitching.


The differential feed ratio is adjustable from .05 to 2.25, providing increased control for handling all types of fabrics.


Increased control for creating desired special effects.


Threading is a breeze due to color-coded thread guides and a self-threading lower looper. Simply lay the thread into the guide, flip a switch, and the lower looper is threaded.


The guide is automatically returned to its normal position when you turn the balance wheel.


A lower looper pre-tension stitch eliminates the need to change tension for rolled hems.


Electronic Foot Control.


Serge like a professional with this Janome MyLock serger machine


Serger has two needles, and 2, 3 or 4 thread overlock stitching


Serge machine makes threading a breeze

634D Brochure.pdf

Janome MyLock 634D Serger Instruction Book Operating Manual ENGLISH

Specifications
Stitch Functions:
Standard Serging, Rolled Hemming, 3/4 Thread Serging, 2 Thread Serging, Picot Edging, Narrow Hemming, Decorative Overedging, Gathering, Pin Tucking

Adjustable cutting width

Built-in rolled hem, easy for change-over

Easy to adjust looped pre-tension setting

Changeable thread guide

Front and back needle guards.

Dimensions: 16x16x16

Lower/Upper Thread Tension Dial

Right/Left Thread Tension Dial

Needle Plate

Side/Looper Cover

Lower Looper Pre-tension Setting Slider

Balance Wheel

Stitch Length Dial

Differential Feed Dial

Machine Socket

Upper/Lower Knife

Cutting width adjusting dial

Upper Knife Release Knob

Needle Plate Setting Knob

Waste Chip Box

Accessory Box



Included Accessories
Standard Serger Foot

Thread Stripping Discs

Needle Plate (standard)

Spool Nets (4)

Spool Caps (4)

Spool Holders (4)

Upper Knife (1)

Screwdriver (L, S)

Tweezers

Lint Brush

Spanner

Oil

Needle Threader

Set of Needles

Waste Chip Box

Plastic Cover

Foot controller

Instruction manual
Other Images

3 Thread Overlock and 4 Thread Overlock in addition to the 2 Thread Overlock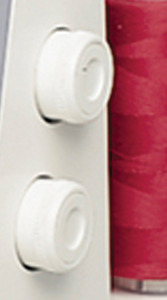 Differential Feed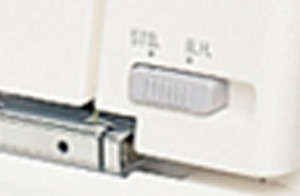 Pre Tension Slider

Rolled Hem and Narrow Hem

Picot Edge and Decorative Edge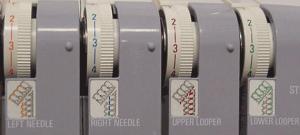 Individual Thread Tension Control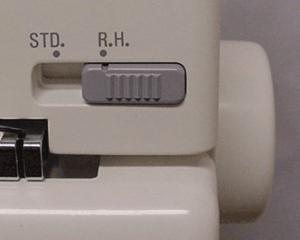 Lower Looper Pre-Tension Setting Slider and Balance Wheel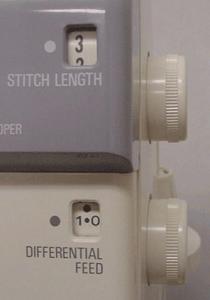 Stitch Length and Differential Feed Dials
Jocelyn, Maine
All great!

Kathy, Alabama
Great customer service. I am very pleased with the Janome 634D serger recently ordered. Thanks

Heather, Mississippi
The serger arrived within two days of the order. Great price and wonderful service!

Kenneth, Lousiana
Love my serger!

Cora, Alabama
This is my second major purchase from AllBrands. I love doing business with your company. Your prices are great, your customer service is superb, and your selection is broad. I've always been pleasantly surprised at the speed of your replies to my questions. Twice I've e-mailed questions. Your prompt replies within hours both times exceeded my expectations. I highly recommend your company. I couldn't be more pleased.

Paul, Nevada
You guys are great! I will do business with you again!

Kenolyn C., Cut Off, LA
I am very pleased with my new Janome serger! I had priced this very same model locally and when I tried to bargin shop by telling them I could get it for (less than $400), I was told there was no way I could get that price anywhere and that they could not sell me this particular model any lower than $499. The first price I was quoted was $588. Thanks for the fast service and great price!

Mike V, OR
What can I say? I am happy with the product and your company and I will be sure and recommend you to friends and family.

Karen C, Church Hill TN
Your company is fantastic in every way. Please keep up the spotless customer care that you provide. Each time I order, my dedication to you and your staff continues to grow. To go elsewhere for the same products you provide would just be stupid. Karen

Mike V, Portland OR
What can I say? I am happy with the product and your company and I will be sure and recommend you to friends and family.