Come help us Celebrate Carnival with SEQ Sewing, Embroidery and Quilting Event featuring Kaye England - Quilter, Angie Steveson -Owner of Lunch Box Quilts and Embroidery Expert Cathy Wright - Bernina Educator in San Antonio
The Alamo SEQ Carnival
With Kaye England and Angie Steveson
"Celebrating Sewing, Embroidery & Quilting!"
ABOUT OUR EVENT
AllBrands.com is excited to announce that we're coming to San Antonio with a BRAND NEW EVENT. We are having our Alamo (SEQ) Sewing, Embroidery & Quilting Carnival April 21 & 22, 9AM to 5PM with doors opening at 8AM both days. Come join us at the our West Avenue Retail Store in San Antonio for two days of hands on SEQ Techniques in our Interactive Workshop.
We have assembled the Best educators in their fields to instruct you. Come meet Embroidery Expert Angie Steveson and Quilting Expert Kaye England. We will also have Bernina National Educator Cathy Wright on hand to help and to answer any questions you might have about Projects or Machines. Don't miss this exciting opportunity to spend two days leaning from the best. Gain valuable knowledge and experience. Leave with new unique techniques, projects, memories, and most of all, new friends.
You'll learn the secrets and tips to stitching like a pro. Learn how to use Sewing, Embroidery and Quilting to transform everyday items into money making projects with your hobby. You will be inspired with SEQ techniques and projects that are easy, exciting, fabulous, and fun. You will be part of a very special event like none that you've ever experienced.
Kaye England's Quilting Projects:
In this fun filled session, our focus will be on providing information and technique to precision piecing on a wide variety of units. Emphasis will be on precise patchwork techniques, use of rulers, block planning, machine set up and loads of other tips on making your piecework exact and fun. Our goal will be to 'execute' half square triangles, quarter square triangles, spikey units, and other block units. Each student will have the opportunity to create their own Unit Library so that in future quilt planning you will have the skills in place to design your own project. Each work station will provide the necessary tools for your 'play day' allowing you the opportunity to choose what works for you. You will be provided fabric kits to create your design units - - just come with a great attitude AND your favorite rotary cutter. All other essentials will be provided.
Angie Steveson Embroidery Projects:
Angie will be guiding you through two embroidery projects designed specifically for this event. Learn proper stabilization for embroidery, no stress hooping, and about the proper use of needles and threads. The first session will be an embroidered pincushion which will be embroidered in the hoop with no sewing required to assemble. The second session will be machine applique embroidery, which is Angie's specialty. Gain the skills to be confident with in your machine embroidery Bring your favorite small curve tipped scissors to class. Kits and fun will be provided
Please note: Nothing will be shipped or emailed to you, for all updates please check the event packet below.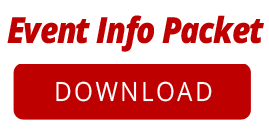 SEQ Highlights
Each Student will take home a kit or completed project from all 4 projects

Embroidery on Brand new top of the line Embroidery Machines that are provided for you

Team Sewing with 2 Student per machine

Action Packed 2 days of Sewing, Embroidery, Quilting, friendship and fun

Truly hands on instruction for 2 days

6 hours of sewing and projects each day

Complimentary USB stick with instructions for all projects to take home

Snacks and Lunch provided

Top Educators in the Nation on-site

Test Drive top of the line Sewing, Embroidery & Quilting Machines with Instructors to help

Plenty of staff to give one on one help

Give-a-ways and prizes

Free Event T-Shirt

Free Event Bag with lots of free items



AllBrands Retail Store




11777 West Ave




San Antonio, TX 78216



Other Images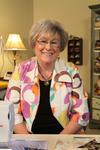 Kaye England: Kaye began quilt making and fabric collecting in earnest in the early 1980's, but was influenced early on by a family of needle workers. She now designs fabrics for Wilmington Prints and heads her own publishing company, Kaye England Publications. Kaye travels the world conducting sell-out lectures and workshops showcasing her wonderful and infectious fabrics, patterns and quilts, as well as her unique and honest outlook on life. Kaye can also be seen on several episodes of HGTV's Simply Quilts. Kaye has been described as a colorful individual generating enthusiasm and excitement in her work and having great fun in the process. Despite a hectic teaching schedule, Kaye always finds time to quilt. She has written 13 books and recently produced 3 feature length instructional DVD using her Nifty Notions® "Cut for the Cure™" rulers called More.. Smart Piecing Techniques & Plates-A-Plenty Kaye was born and raised on a farm in Glasgow, Kentucky. She now resides in Indianapolis, Indiana. She has two children and six grandchildren.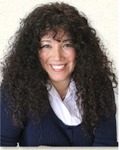 Angie Steveson: Angie is the founder of Lunch Box Quilts which creates appliqué quilt patterns designed specifically for embroidery sewing machines. She has received awards for her unique quilt designs both locally and nationally. Articles and projects featuring her designs have appeared in magazines such as Creative Machine Embroidery, Quiltmaker and Quilting and Embroidery. Angie travels nationally teaching Lunch Box Quilts workshops. Between events she lives in Scottsdale, Arizona with her husband and two grown sons.

Cathy Shea Wright: Cathy was born into a family of talented women, many of whom worked at the Lowell Textile Mills in New England. As Irish and French immigrants, these courageous souls toiled in the mills, giving their second generation an opportunity to receive a College education. At the University of Maine, Cathy completed a Bachelors of Science, specializing in Clothing, Textiles and Design. Over the years, her love of sewing and quilting has evolved into her present role of Independent Consultant and Educator. An award winning sales person for several of the industry's leading manufactures, Cathy's work has been recognized and published. She enjoys teaching current and new owner classes for many of the top brands of Sewing and Embroidery machines on the market today. Cathy resides in San Antonio with her husband, Kevin. They have two children; Wes and Kate, and son in-law Ryan. All graduates of Texas A&M University.