Turn your hobby into a profession or just embroider like one!
Register Online and receive a gift certificate
in the amount you paid for the class when you attend!


Take your embroidery to the next level, and learn how to start your own business! Join Brother Educator Paulette Bell and learn how to take your embroidery to the next level with a multi-needle machine. Come in and learn all the embroidery possibilities! We will have all kinds of samples for you to see and show you all the fun things a multi-needle machine can be used for. We will also talk about how you can turn your embroidery passion into a business. No matter your level of expertise, there is something for every skill level to learn at this seminar.


Why not work for yourself, and turn what you love into profit!? Take your Embroidery to a new level and learn how to start your own business


Are you looking for a fun opportunity to own your own business without a huge monetary outlay? Want a creative business with great flexibility? Then an embroidery business may be just for you! Enjoy the flexibility of working from home. Whether it's caps, purses, school bags, jackets, uniforms, baby items, craft items, shirts or home decor, we'll show you how you can make it happen and much more.


---
Some of the topics we will be covering are:


The First 2 Hour Segment will be PR Possibilities, then an hour intermission where light lunch is served, and the second 2 1/2 hour segment will cover Starting your Own Embroidery Business.

PR Possibilities Segment:
•Learn all the many accessories that are available for a multi-needle to give your project a professional finish
•See all the amazing features that will have you embroidering with ease
•Tips and Tricks for special techniques
•Get started with embroidery digitizing
•See many samples and ideas that will take your embroidery to the next level


Start Your Own Business Segment:
•Getting Started: Tax ID, Sales Tax, License
•How to find the best suppliers?
•How to price your work?
•Who are your customers and how do you reach them?
•Many sample ideas to get you started!

We will be featuring the 10-Needle Brother PR1050X, 6-Needle PR670e and Single Needle PRS-100 Persona Embroidery Machines, and offering exclusive specials for attendees during the event only. We will also be offering 10% off Embroidery Supplies in the store for registered attendees.

Take this chance to to sign up now before this opportunity passes you by. With limited seating, classes will fill quickly
---
When: Saturday June 2nd, 9:00 a.m.- 3:00 p.m.
Where: AllBrands West Retail store in San Antonio, TX
Specifications
MEET THE BROTHER NATIONAL EDUCATOR PAULETTE BELL
Learn all you need to know about owning your own embroidery business with National Educator Paulette Bell.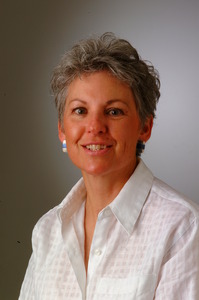 ---
Who is Paulette Bell?

• Commercial embroidery instructor of 25 years
• Former trade show director
• Former Managing Editor of Stitches Magazine
• Years of training in embroidery machine installation
• Successful embroidery business owner for decades while employed full-time!
---
Paulette has operated her own successful embroidery business for decades, while also working almost full-time as a Sewing and Embroidery Educational consultant. Learn from Paulette how you can start your own part-time or full-time business and earn money with embroidery. She'll teach you how to set pricing, how to find customers, where to purchase "blanks" and much more. Don't miss this fun and inspirational seminar.
Paulette Bell currently is a freelance educator for Brother International, Home
Appliance Division, specializing in commercial embroidery and training.
"I have been involved in the commercial embroidery industry for 25 years as an instructor for commercial embroidery equipment and embroidery software, trade show director, shop owner and most recently editor of Stitches Magazine.

Embroidery is my art/creative outlet and I also pursue it as a side business. I also create craft projects along side the commercial sellable products. I have been a weaver, and currently I enjoy beading, embroidery and sewing."

"I come from a multi generation family of sewing enthusiasts. I learned at an early age the value of creating my own look and style under the tutelage of my grandmother and her sewing machine. My career has spanned sewing/embroidery machine sales, embroidery supply sales, training/installation of embroidery equipment, trade show management, applications expert and former editor/managing editor of Stitches Magazine. Currently I am a freelance educational consultant for a major sewing machine manufacturer."

"Why would anyone would want to embroider something that is already embroidered, you may ask? My initial response is because one can make the item more personal, which, in turn, makes it even more special to the recipient of such a gift. A quick inspection of the retail market reveals many embroidered items. Why not embellish those pieces with your own monogram or stock design and create a memorable piece? With a little investigation, imagination and creativity, we can attain our goal."
Join this energizing class taught by our enlightening Brother instructor, Paulette Bell. This is a lecture demo and truck show of the multi-needle machines and business ideas from Brother. You will see and hear how these machines can help you begin your business. You will figure out how this machine can sew on things, for example, tops and shoes that are exceptionally hard to do on flatbed home machines. You will get Information on where to acquire supplies and proposals for beginning a business. We are accessible to help you regularly with your embroidery business.