Register Online and receive a gift certificate
in the amount you paid for the class when you attend!
Take your embroidery to the next level, and learn how to start your own business! Join Brother Educator Coleen Swettman and learn how to take your embroidery to the next level with a multi-needle machine. Come in and learn all the embroidery possibilities! We will have all kinds of samples for you to see and show you all the fun things a multi-needle machine can be used for. We will also talk about how you can turn your embroidery passion into a business. No matter your level of expertise, there is something for every skill level to learn at this seminar.
Why not work for yourself, and turn what you love into profit!? Take your Embroidery to a new level and learn how to start your own business
Are you looking for a fun opportunity to own your own business without a huge monetary outlay? Want a creative business with great flexibility? Then an embroidery business may be just for you! Enjoy the flexibility of working from home. Whether it's caps, purses, school bags, jackets, uniforms, baby items, craft items, shirts or home decor, we'll show you how you can make it happen and much more.
---
Some of the topics we will be covering are:
The First 2 Hour Segment will be PR Possibilities, then an hour intermission where light lunch is served, and the second 2 1/2 hour segment will cover Starting your Own Embroidery Business.
PR Possibilities Segment:
•Learn all the many accessories that are available for a multi-needle to give your project a professional finish
•See all the amazing features that will have you embroidering with ease
•Tips and Tricks for special techniques
•Get started with embroidery digitizing
•See many samples and ideas that will take your embroidery to the next level
Start Your Own Business Segment:
•Getting Started: Tax ID, Sales Tax, License
•How to find the best suppliers?
•How to price your work?
•Who are your customers and how do you reach them?
•Many sample ideas to get you started!
We will be featuring the 10-Needle Brother PR1050X, 6-Needle PR670e and Single Needle PRS-100 Persona Embroidery Machines, and offering exclusive specials for attendees during the event only. We will also be offering 10% off Embroidery Supplies in the store for registered attendees.
---
MEET THE BROTHER NATIONAL EDUCATOR Coleen Swettman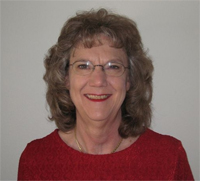 Coleen got her first sewing machine at age 11 and has been stitching ever since. She has experience with a large variety of sewing projects including; tailored suits, prom dresses, home dec items and dozens of quilts. She has also made custom draperies to complete the décor for many homes.
In the mid 1990's Coleen become fascinated with machine embroidery. It was love at first sight. She loves every aspect of embroidery from digitizing to seeing the design stitched out on the finished item. Coleen started with the earliest version of embroidery software and enjoys the many new advanced features and ease of use that are available in software today. If an item can be embroidered – she's probably embroidered on it.
It is a thrill for Coleen to see the excitement when a student experiences the thrill of learning a new sewing or embroidery skill.
Specifications
Take this chance to to sign up now before this opportunity passes you by. With limited seating, classes will fill quickly

When: Friday May 18th, 10:00 a.m.- 4:00 p.m.
Where: AllBrands Retail store in Lake Charles,
LA