We also price match on CM650WX and CM650W plus CACVPPAC1 Upgrades. Brother Top of Line ScanNCut2 model CM650 are the only ones with 24x12" Scan and Cut capabilities.
Lower model numbers only have 12x12" scanability. John
IMPORTANT NOTES: You don't want to miss this! The new ScanNCut2 CM650WX
includes an additional 125 Designs plus enhanced image tracing!
The CM650WX includes 2 activation cards: 125 designs plus Enhanced Image Tracing.

The CM650 (SNC2) has NOT CHANGED. The only thing different is that instead of the book coming free with the CM650WX it now has the 2 activation cards for the designs and tracing feature.

The 2 activation cards can be purchased separately. The combo package is being called "The Premium Pack", The part number is CACVPPAC2 and the combined cost is $99.99

The Premium Pack is an exclusive Dealer Only Product for one year.

The CM350 has to have the wireless card to work with the Premium Pack.

The Premium Pack will not work with the CM550 – the SNC has to be wireless ready with the addition of wireless card Here

Brother will soon upload the Enhanced Image Tracing videos on how to activate 125 designs via ScanNCut Canvas Workspace to our social sites.

Note that Face book groups have been very confused and stating that some dealers have informed them that this new model CM650WX includes Disney designs. We did introduce the Disney images available for the SNC2 but this is a separate purchase Here!

We Match Our Competitor's Prices For the same CM650WX without our extras, other than built in designs! Call 800.739.7374 for More Information. Thanks.

* Included Software Upgrade Package. Brother CACVPPAC1 Scan N Cut Canvas Premium Pack 1 Enhanced Image Tracing, scanned artwork automatically traced to convert to vector artwork >

Free Firmware Update
Click HERE to download the new software update

Brother Top of Line ScanNCut2 model CM650WX is the only one with 24x12" Scan and Cut capabilities.
All other ScanNCut models are only 12x12" Scan and Cut capability which can be very frustrating to customers. The 24" long mat can only scan one half the length of the mat, on model numbers lower than CM650WX.

Sewer's Edition with $550 of added values & exclusive features:
• Bonus accessory items
• Ability to import applique designs from your
embroidery machine for perfectly sized cuts
• Ability to scan 24"
• Wireless card included
• 962 one point designs,
• 140 quilt designs
• 15 incredible fonts

The new Brother Scan N Cut 2 CM650WX now comes with a bigger color touch screen, 12x24" scanning field and wireless functionality. The secret to ScanNCut's amazing versatility also lies in the 300 DPI built-in scanner, making ScanNCut the only cutting machine that can take your scanned images, photos or hand drawn sketches, and turn them into unique cutting designs and data, without the need or expense of a computer, software, or pricey cartridges.

If you were excited about ScanNCut before, you will definitely be amazed by it now. Presenting ScanNCut2, with fantastic new features and improvements that will help take your cutting and crafting to a whole new level. ScanNCut2 features a new, super-large color LCD touch screen display (30% larger than before) for super-clear, easy to use images, plus a huge 12" x 24" scanning area to expand your scanning and cutting horizons. Functions as a home scanner

The NEW CM650WX ScanNCut 2, the worlds first home and hobby cutting machine with a built-in scanner, giving you the ability to scan almost anything you can get your hands on and place into the machine to cut out. Developed with the advanced, cutting-edge technology that Brother is known for, this machine is truly an incredible innovation in electronic cutting machines. The new Brother Scan N Cut CM650WX now comes with a bigger color touch screen and wireless functionality.


Wireless LAN Function file transfer (No cables or USB Needed)

Don't like Wireless?? 2 USB ports built-in

SVG File Read

PES File Import Capability

Transfer Cut Files using Canvas Workplace Online

12x24" Scan and Cut Capability (12"x24" scanning mat is sold separately)

*Larger 4.85" Non Glare Color LCD Display Panel (30% larger than original Scan and Cut)

15 New Fonts built-in

962 Built In One-Point Pattern Designs (1102 Built-in designs)

140 Built In Quilt Designs

1102 Total Built In Designs

Holder for Stylus, Pen and Spatula

300 DPI Built-in Scanner
Scan virtually anything - a handmade drawing, a magazine clipping, cherished photos, and more - and save to your USB for future use. Or, scan the image to create endless cut designs and save to the machine's memory. Never buy a cartridge again.

Scan-to-Cut
Scan an image into memory, then edit on the LCD touch screen display. ScanNCut will create cut lines automatically, then cut the design on your material of choice.

840 Built-in Designs, Including Quilt and Applique Patterns
Select one of the 840 built-in designs, edit to your liking, and then have it cut out on your material of choice

Fabric Cut
Select a built-in design or one you've scanned in and cut fabric for sewing, quilting and applique. Allows for seam allowance.

Direct-to-Cut
Scan the image with the 300 DPI built-in scanner, then directly cut your material with a single pass.

Pen Draw
Automatically draw your selected built-in or scanned in design on fabric of your material of choice. For quilters, select the seam allowance to cut out the variety of fabrics you'll be piecing together.

More Advanced Features:
• Enhanced Scanning - RGB color recognition
• 300 DPI Built-in Scanner - Create your own cut files
• Stand-Alone - 1,102 designs and 15 built-in fonts
• Precision Cutting - German carbide blade, Japan design quality
• SVG Data Readability - Utilize art files you may already have (no need to buy more)
• ScanNCutCanvasWorkspace - Free cloud-based web application for editing and designing cut data visit ScanNCutCanvas.Brother.com
• PES and PHC data readability - Works in total harmony with sewing and embroidery machines (*Reads PES and PHC files containing appliqué stitch data.)

Now Available At Allbrands.com!
Watch Julie Fei-Fan Balzer demonstrate
"scantastic" new features!

US Warranty 1 year limited warranty on defects in materials and workmanship.
Extended US Warranty: Extended Warranty Available
Non-US Warranty: 30 days parts and labor
Included Accessories
*XG3368601 INSTRUCTION CD HIGH CM650WX
Standard Cut Blade Holder
Standard Cut Blade
Wireless Activation Card
Standard Mat 12" x 12"
Low Tack Adhesive Mat 12" x 12"
6 Color Pen Set
2 Type Erasable Pen Set
Pen Holder
2 High Tack Adhesive Fabric Support Sheets
2 Iron-on Fabric Appliqué Contact Sheets
Spatula
Touch Pen
Accessory Pouch
Touch Pen and Spatula Stand
1 Activation Card for 125 Downloaded Designs/Patterns
1 Activation Card for Enhanced Image Tracing Function

Unboxing and Getting Started with ScanNCut.
From opening the box through to getting ready to start crafting, Brother consultant Julie Fei-Fan Balzer explains each item within your ScanNCut box as she unpacks it.



Other Images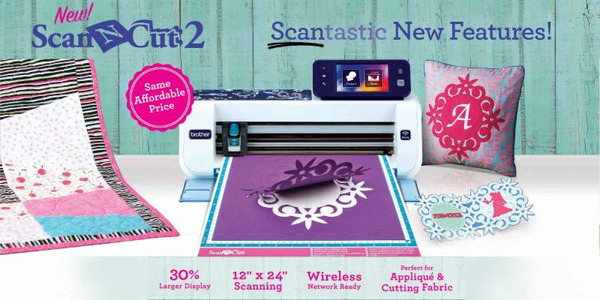 Introducing the new ScanNCut2! Limited quantities shipping end of August 2015.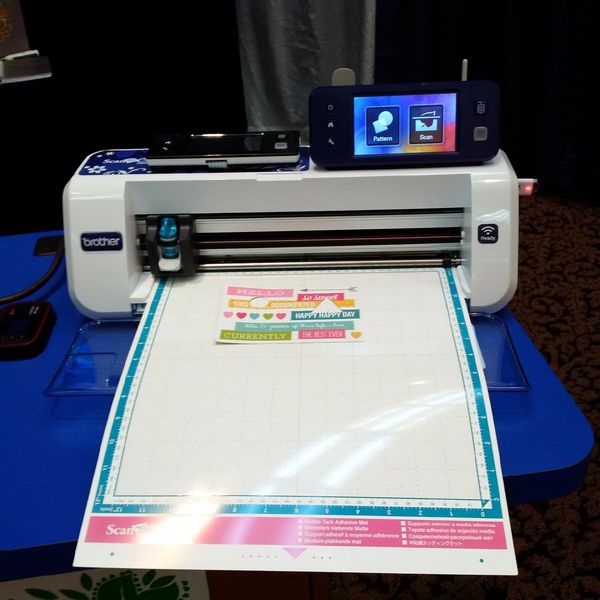 Brother CM650W shown with optional 24" scanning mat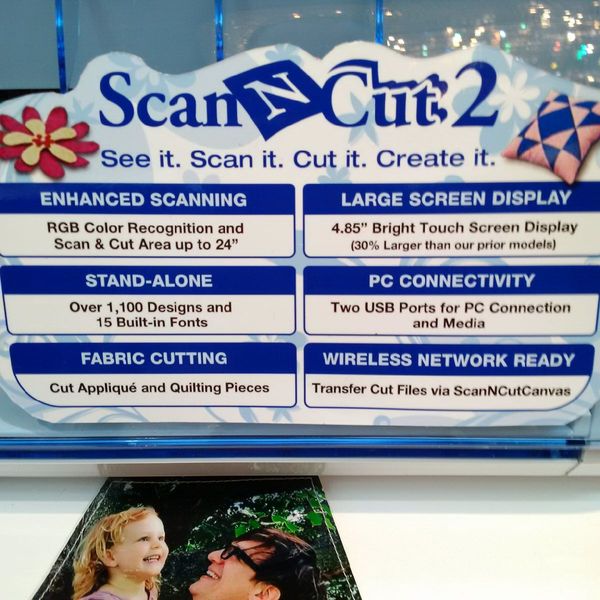 Scan N Cut 2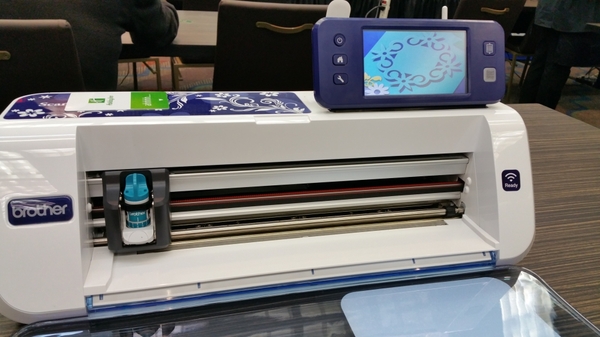 ScanNCut 2 features a new, super-large LCD touch screen display (30% larger than before) for super-clear easy to use images, plus a huge 12 in. x 24 in. scanning area to expand your scanning and cutting horizons.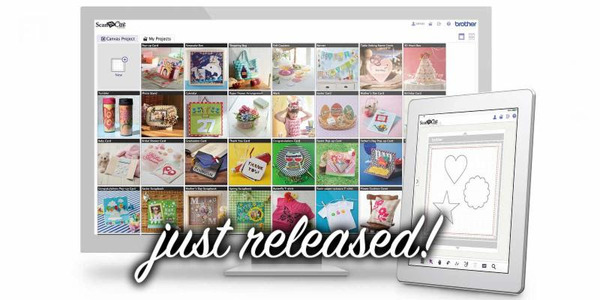 We have released a new version of ScanNCutCutCanvas. Tablet and smartphone friendly, please refer to the help document on ScanNCutCanvas for a list of compatible devices. On-the-go editing! Transfer files via the ScanNCut Online feature available with ScanNCut2 (activation card required).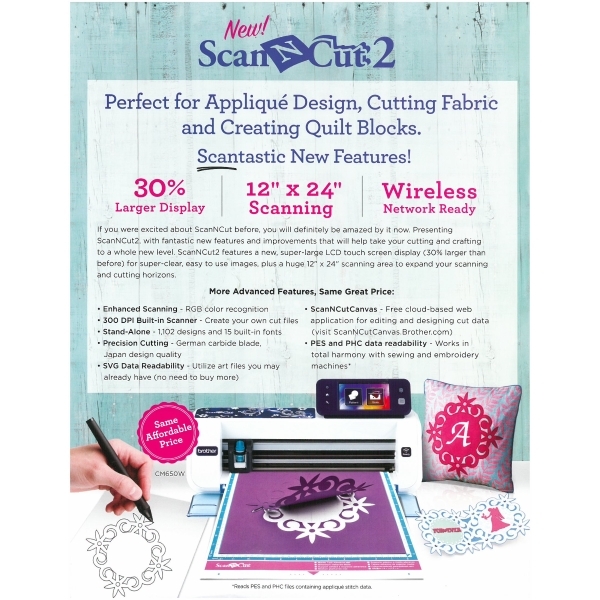 Brother ScanNCut DM650W Digitial USB Scanner Cutter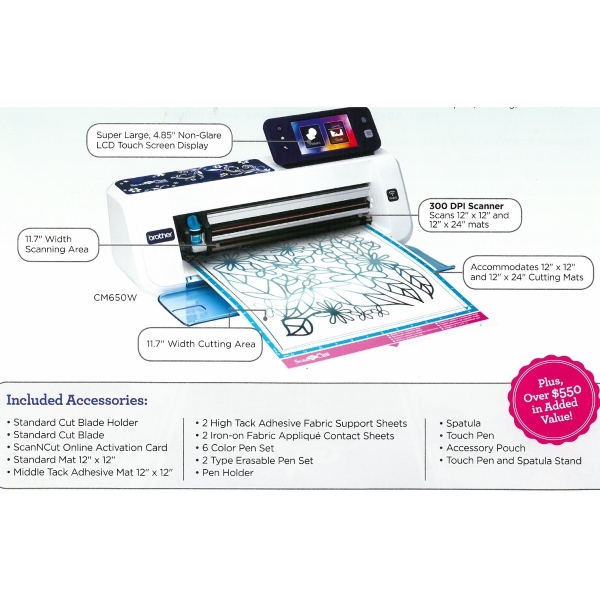 Image 2 / 3 Brother ScanNCut DM650W Digitial USB Scanner Cutter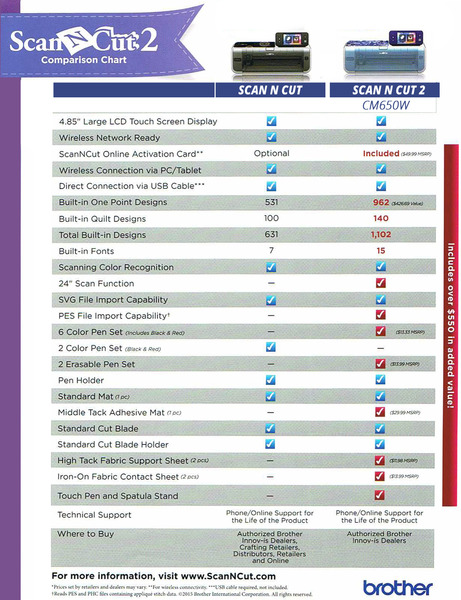 *Image 3 / 3 Brother ScanNCut DM650W Digitial USB Scanner Cutter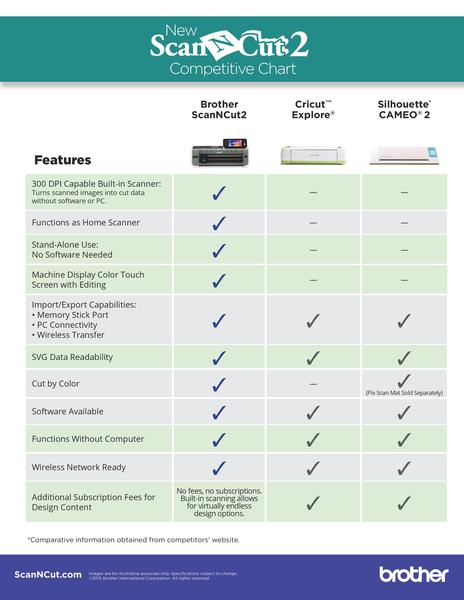 See how the Scan N Cut 2 does against its competitors.

Specifications

Now work with CanvasWorkspace offline with the new PC-Based Software. Create and edit cut files, access FREE templates, perform image tracing and more. CanvasWorkspace PC-Based Software is compatible with all Brother cutting machines.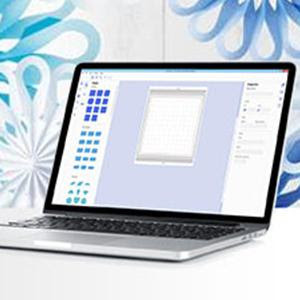 Now Available for Download! CanvasWorkspace is a new PC-based software that combines the versatility of your favorite design software and the power of your Brother cutting machines, giving you the ability to create unique cut files and more.
Q: Which models does the universal pen holder work with?
A: The universal pen holder works with all ScanNCut and ScanNCut2 CM650W models.

Q: Is the touch pen & spatula stand available as an accessory for my current ScanNCut machine?
A: No. The touch pen & spatula is only available with the ScanNCut2 CM650W/X models.

Q: Can the ScanNCut Online (WLAN) activation code be used multiple times?
A: The ScanNCut Online (WLAN) activation code can be used for 1 SacnNCUt2 machine. Please be sure to keep your activation card in a safe place in case you need to reference the 16 digit-code again.

Q: Can the ScanNCut Online (WLAN) activation code be used with previous models of ScanNCut machines?
A: No. The previous models of the ScanNCut machine are not wireless network ready. The activation card can only be used with ScanNCut2 models.

Q: Can I use multiple ScanNCutCanvasWorkspace accounts wirelessly with my ScanNCut2 machine?
A: Only one ScanNCutCanvasWorkspace account can be tied to the machine and be used at one-time. However, you can alternate between ScanNCutCanvasWorkspace accounts. Please refer to the Wireless Network Guide for more information.

Q: How do I save my .PES/.PHC file for use in the ScanNCut2 machine?
A: Please make sure your file contains applique stitch data.
Not all ScanNCut and ScanNCut2 models read .PES/>PHC data. Specifications vary by model.

Q: When I import an SVG design into ScanNCutCanvasWorkspace with very small elements, the smallest elements, disappear when I save the design to an FCM file. How can I make sure that they are included with the rest of my design?
A: The reason this is happening is that ScanNCutCanvasWorkspace will remove tiny design elements to ensure better cutting quality on the ScanNCut machine. So first determine if you really need those elements in your design as they may not cut well. For example, one reason you may want to keep them is if they are meant to be drawn, not cut. If that is the case, then simply enlarge the overall design in ScanNCutCanvasWorkspace before saving to an FCM file. You can reduce the size again after you have loaded the design on the ScanNCut machine.
Bundle & Save
Get additional savings when you purchase any of these items along with this product.