The 2600ZW/MSK-146B
is designed to run at speeds up to 2,500 rpm. This makes it suitable for sewing applications where productivity is important.
This machine is the same as Consew 146, Tacsew 146 and Sailrite Professional all made in China factories.
The ability of the 2600ZW/MSK-146B
to handle a wide variety of sewing task makes it a very flexible machine for any sewing environment where a zig-zag stitch is required for heavier material
Best used for:
Sails

Bags

Leather, canvas

Synthetic textiles

Features:

Rotary take-off mechanism for even thread tension

Built-in bobbin winder

Automatic lubrication with pump

Japanese Hirose brand sewing hook

Low noise, low vibration design

Up to 2,500 rpm high-speed operation

Stitch dial regulator

Reverse lever mechanism

North American made table (20" x 48") and K-leg stand, plus 3/4h.p. motor included

Reliable Warranty Information (.PDF)

Please review our Freight LTL Shipping Policies Ships Ground Freight only.* For delivery please select options. "Lift Gate" which means a goods lifting platform installed at the rear of the delivery truck that facilitates the unloading of cargo from truck bed to the ground. Most shipments will require a lift gate, if there is not a loading dock, or fork lift available for delivery.
Ships LTL Ground freight only No Expedited Methods
US Warranty 1 year parts, 90 days labor on defects in materials and workmanship.
Non-US Warranty: 30 days parts and labor
Specifications
Model: 2600ZW/MSK-146B

Electrical: 110V or 220V

Maximum sewing speed :2,500 rpm

Stitch length :0-5 mm

Stitch width :10 mm

Pressure foot lift : By hand 6.2 mm

Needle system : # 135 x 17

Work space : 11.25"

Bed size 18.5"

Hook type : Rotary - auto lubricated

Lubrication : Auto lubricated

Dimensions - head : 9" x 26" x 23"

Weight - head : 80 lbs

Dimensions with stand : 40" x 50" x 51"

Shipping weight w/stand : 200 lbs

Warranty RELIABLE™ : 1 Year Warranty

Uses Bobbin Type 18034 Large M Bobbin
Other Images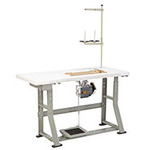 SUPERIOR STAND Others skimp on the stand components, we don't. We use only 100% plywood in our tabletops (not cheap particle board) and our K-legs are made from heavy-duty 3/32" steel.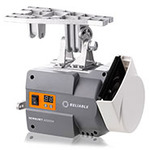 SEWQUIET 6000SM SERVOMOTOR Getting the performance you want out of a sewing machine requires the right motor. The fourth generation SewQuiet 6000SM servomotor is the benchmark in the industry.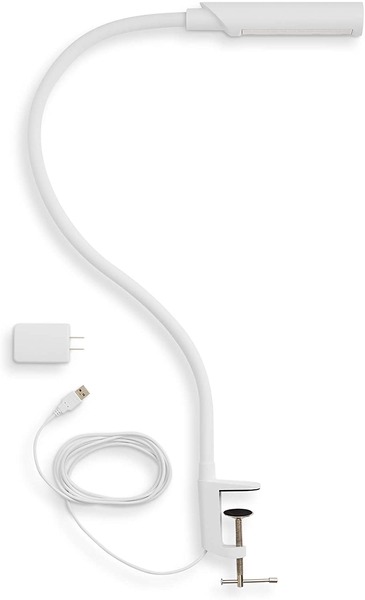 BONUS - FREE UBERLIGHT FLEX 3100TL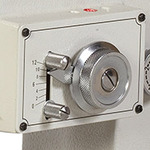 STITCH WIDTH DIAL The stitch width dial allows users to modify the width of the zig-zag according to their needs, up to 10 mm.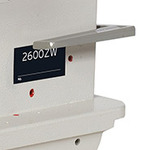 REVERSE LEVER MECHANISM Creating the perfect back tack is easy with the 2600ZW's reverse lever mechanism.