The 2000IF offers hemming or coverseaming with 3 needles with a true interlock look or alternatively by removing the middle needle you can have a 2 needle hem. With the 2000IF, the choice is yours.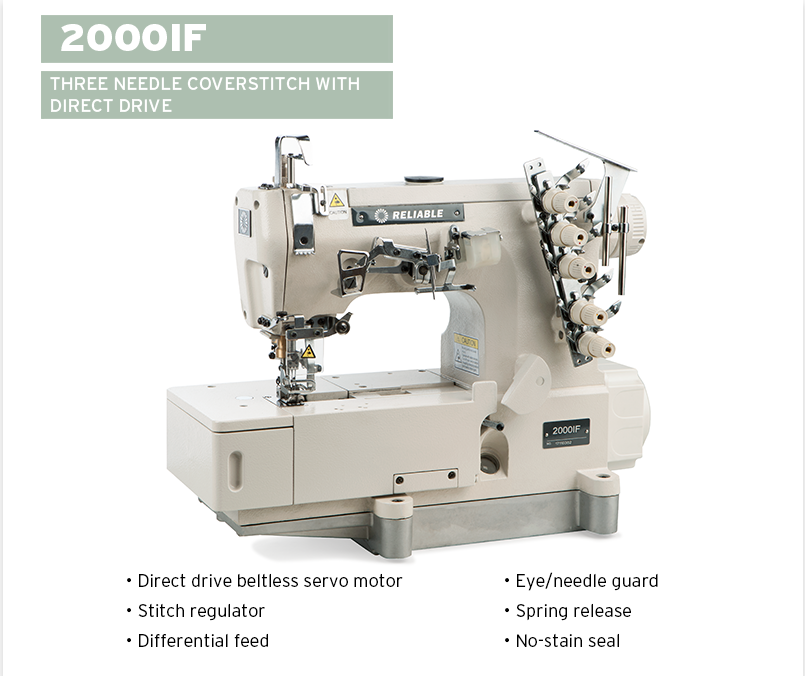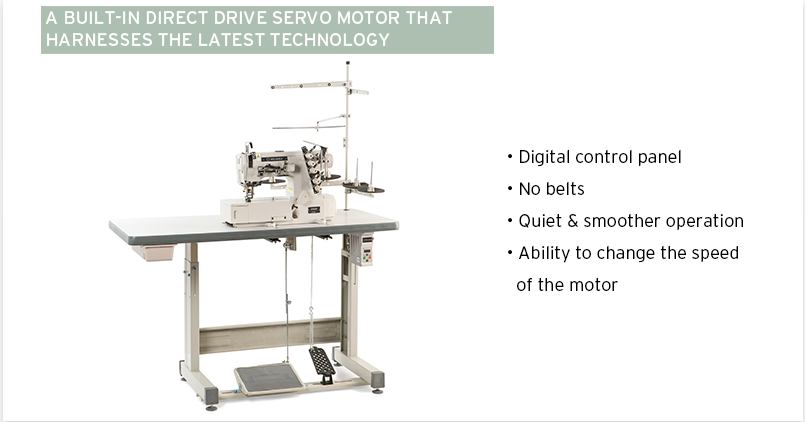 US Warranty 1 year parts, 90 days labor on defects in materials and workmanship.
Non-US Warranty: 30 days parts and labor
Specifications
The Reliable 2000IF produces a quality hem or coverseam finish at an attractive price with the industries best Direct drive beltless servo motor FEATURES • Lower looper with micro adjuster • Direct drive beltless servo motor • UberLight LED light • Heavy-duty K-legs and table • Instruction/parts manual included • Tool kit, drawer and thread stand included • Individually tested and sewn-off before shipping MAXIMUM SEWING SPEED 6,000 RPM MAX STITCH LENGTH 4.4 mm PRESSURE FOOT LIFT 6.3 mm (with limiter) NEEDLE SYSTEM UY128GAS NEEDLE GAUGE 5.6 mm or 6.4 mm NEEDLE BAR STROKE 31 mm LUBRICATION Automatic COUNTRY OF ORIGIN China WARRANTY Limited 1 year
Other Images

STITCH REGULATOR - Adjust the stitch length by pressing in the stitch regulator and turning the stitch dial. DIFFERENTIAL FEED- A convenient and easy-to-use differential feed allows you to adjust for stretchy fabrics

EYE/NEEDLE GUARD - Operator safety is ensured with a dual safety system SPRING RELEASE- Allows doe easier access when threading the machine

NO-STAIN SEAL- The 2000IF features an engineered seal that traps and prevents oil from leaking onto the fabric being sewn LIGHTWEIGHT PULLEY- The 2000IF features a sturdy,yet lightweight aluminum pulley for more torque when paired with our 6000SM servo motor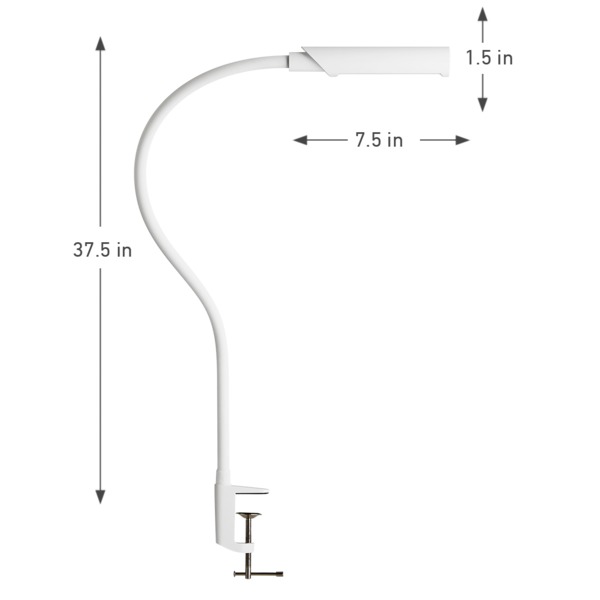 Includes 3100TL Uberlight at no extra charge!