New Brother ScanNCut DX SDX225 Cutting Machine and Free Roll Feeder Bundle CADXRF1V, Over $100 Value for the Roll Feeder: $89.99 MSRP, and Vinyl Roll: $13.99 MSR

NEW SCANNCUT DX INNOV-ÍS EDITION HOME AND HOBBY CUTTING MACHINE
Revolutionary blade sensor technology which detects the thickness of the material
New auto blades cut a wide-variety of materials* like foam and felt virtually effortlessly
Redesigned, quieter mechanism for DIY anytime day or night
New PES/PHC/PHX data readability with stitch data conversion to utilize existing PES/PHC/PHX files
*Material compatibility may vary. Always perform a trial/test cut to confirm a successful cut.

*Automatic Blade Sensor and material Roll Feed up to 6 feet! Video Playlist

Introducing the New ScanNCut DX Innov-is Edition SDX225 by Julie Fei-Fan Balzer The ScanNCut SDX225 is a revolutionary electronic cutting machine with a built-in scanner and Blade Sensor Technology with Auto Blade. With Auto Blade technology it detects the thickness of the material so there is no need to select the material type nor adjust blade depth before cutting. The machine is also full of other new features; cuts up to 3 mm thick, built-in accessory storage, quieter cutting mechanisms for crafting day and night, and much more.


US Warranty 1 year limited warranty on defects in materials and workmanship.
Extended US Warranty: Extended Warranty Available
Non-US Warranty: 30 days parts and labor
Included Accessories
Standard Cut Blade Holder
Standard Cut Blade
Wireless Activation Card
Standard Mat 12" x 12"
Low Tack Adhesive Mat 12" x 12"
6 Color Pen Set
2 Type Erasable Pen Set
Pen Holder
2 High Tack Adhesive Fabric Support Sheets
2 Iron-on Fabric Appliqué Contact Sheets
Spatula
Touch Pen
Accessory Pouch
Touch Pen and Spatula Stand





Other Images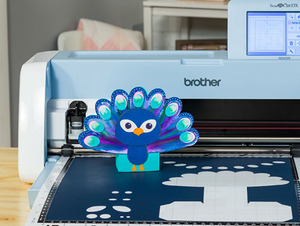 Blade Sensor Technology Revolutionary, cutting machine detects the height (thickness) of the material. No need to select material type nor adjust blade depth before cutting.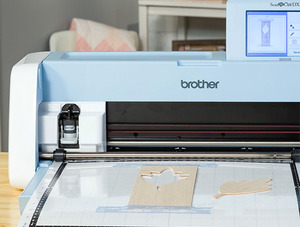 Cut Thicker Materials Brother introduces the first home and hobby electronic cutting machine blade that cuts up to 0.1" (3 mm) in thickness. Cut a wide-variety of materials* like foam and felt virtually effortlessly with Auto Blade.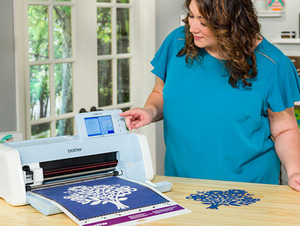 Whisper Quiet Cuts and scans with little noise compared to previous models. The redesigned, quieter mechanism is perfect for use in small office or business setting where noise can be very distracting!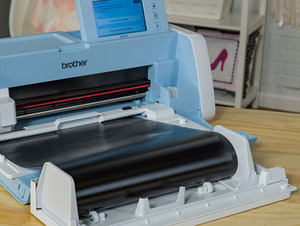 cut larger scale projects.jpg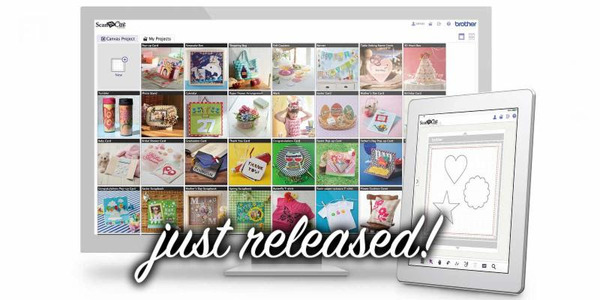 We have released a new version of ScanNCutCutCanvas. Tablet and smartphone friendly, please refer to the help document on ScanNCutCanvas for a list of compatible devices. On-the-go editing! Transfer files via the ScanNCut Online feature available with ScanNCut2 (activation card required).

Now work with CanvasWorkspace offline with the new PC-Based Software. Create and edit cut files, access FREE templates, perform image tracing and more. CanvasWorkspace PC-Based Software is compatible with all Brother cutting machines.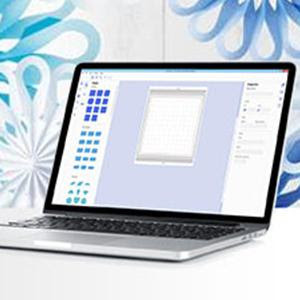 Now Available for Download! CanvasWorkspace is a new PC-based software that combines the versatility of your favorite design software and the power of your Brother cutting machines, giving you the ability to create unique cut files and more.
Q: Which models does the universal pen holder work with?
A: The universal pen holder works with all ScanNCut and ScanNCut2 CM650W models.

Q: Is the touch pen & spatula stand available as an accessory for my current ScanNCut machine?
A: No. The touch pen & spatula is only available with the ScanNCut2 CM650W/X models.

Q: Can the ScanNCut Online (WLAN) activation code be used multiple times?
A: The ScanNCut Online (WLAN) activation code can be used for 1 SacnNCUt2 machine. Please be sure to keep your activation card in a safe place in case you need to reference the 16 digit-code again.

Q: Can the ScanNCut Online (WLAN) activation code be used with previous models of ScanNCut machines?
A: No. The previous models of the ScanNCut machine are not wireless network ready. The activation card can only be used with ScanNCut2 models.

Q: Can I use multiple ScanNCutCanvasWorkspace accounts wirelessly with my ScanNCut2 machine?
A: Only one ScanNCutCanvasWorkspace account can be tied to the machine and be used at one-time. However, you can alternate between ScanNCutCanvasWorkspace accounts. Please refer to the Wireless Network Guide for more information.

Q: How do I save my .PES/.PHC file for use in the ScanNCut2 machine?
A: Please make sure your file contains applique stitch data.
Not all ScanNCut and ScanNCut2 models read .PES/>PHC data. Specifications vary by model.

Q: When I import an SVG design into ScanNCutCanvasWorkspace with very small elements, the smallest elements, disappear when I save the design to an FCM file. How can I make sure that they are included with the rest of my design?
A: The reason this is happening is that ScanNCutCanvasWorkspace will remove tiny design elements to ensure better cutting quality on the ScanNCut machine. So first determine if you really need those elements in your design as they may not cut well. For example, one reason you may want to keep them is if they are meant to be drawn, not cut. If that is the case, then simply enlarge the overall design in ScanNCutCanvasWorkspace before saving to an FCM file. You can reduce the size again after you have loaded the design on the ScanNCut machine.
Bundle & Save
Get additional savings when you purchase any of these items along with this product.