What is Stitch Lab?
We've designed this class to be unlike any other. This class gives you the opportunity to use the most current dealer-supplied embroidery machines and tools for two-days. You'll be learning, creating and having fun alongside your classmates in this amazing event.
From the friendly Nap Buddy plush toy to the comfy bath towel and slippers, you'll work on projects designed to be donated to a worthy cause within the community. Whether inspirational or practical, all are made with love, and you'll get your own set of blanks and designs to create the projects in your own sewing room using techniques learned in class. So join in and make your own contribution – for the greater good… and the "feel" good.
Learn new specialty techniques
to use over and over in your embroidery projects.
Learn how to hold difficult items the easy way
Discover new ways to embellish plush materials and make the plush surface part of your design
Embroider things you never thought possible on a single-needle tabletop machine
Create an in-the-hoop construction with a twist
Make a lace creation you can wear!
Lose your fear of embroidering plush characters
Learn about the adding the magic of mylar to your projects
Learn the secret to trouble-free stitching with metallic thread
6 Projects Over 2 Days!
Fee Includes:
Lunch, snacks, kits and machines will be provided both days.
Plus! All attendees go home with a Take Home Kit with all project blanks and designs to create the projects in their own studio using techniques learned in class.
Dates: August 14-15, 2020
Time: TBD
Location: Allbrands 20415 Highland Rd, Baton Rouge, LA 70817
Designs in Machine Embroidery is the leader in providing inspiration and information to the machine embroidery enthusiast.
They are the makers of Exquisite Stabilizers and Thread, manufacturer of embroidery software, creators of DIME Magazine.
There's something for every embroiderer at Designs in Machine Embroidery.
Visit DIME's Blog
Other Images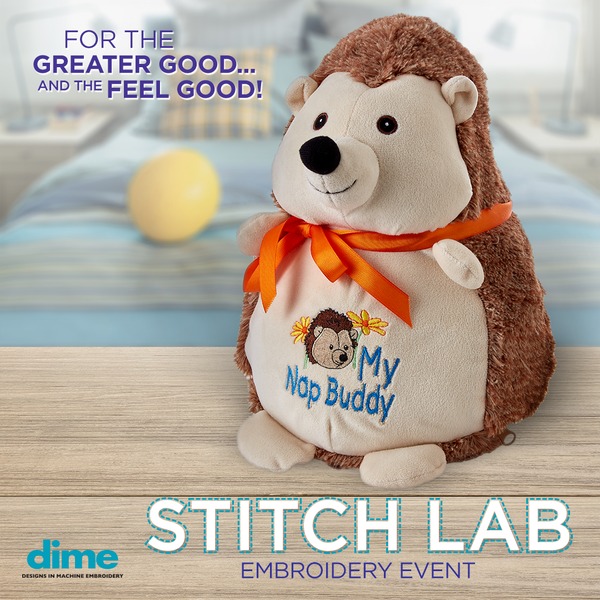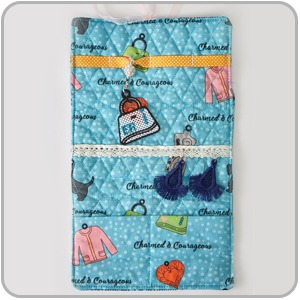 In-the-Hoop Jewelry Roll
Enjoy stitching a completed jewelry roll all in the hoop – the perfect nesting place for your fringe earrings!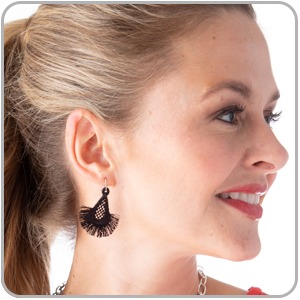 Focus on Fringe
Fringe Earrings are a fun and easy-to-make gift item – learn how the fringe technique works!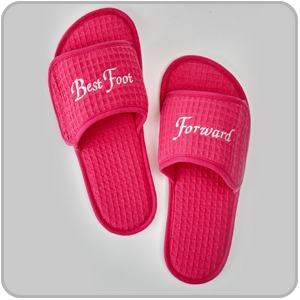 Easy Embroidered Footwear
Learn how your font selection and lettering options can help your lettering stand out on a textured surface.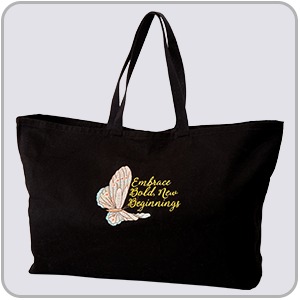 Totally Awesome Tote
Fit all your projects into our jumbo tote, while learning to make your projects sparkle with the mylar technique.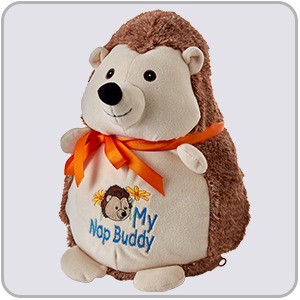 Embroider a Buddy
Learn to use a nap blocker feature to control the pile, and the easy way to hoop and hold your favorite embroiderable character.
Lace Purse Charm
Lace never goes out of style – learn important lace principles and best practices for stitching on water-soluble mesh stabilizer.