Learn new specialty techniques!
You'll learn new techniques in this 5-hour class that showcase projects from graceful and elegant to fun and frivolous. We'll surprise you with all the special effects you can create with your embroidery machine, stabilizers and thread. From fashion to home decor, if you want your friends to say, "You made that?" this is the class for you.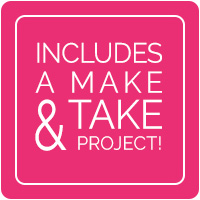 Includes Make & Take Project: Experience the latest machine features while creating a fun lace heart purse charm – all materials provided!
Learn 10 new specialty techniques!
• Stabilize free-standing lace for fashionable athleisure wear, home accents, and more.
• Custom fit lace for your garments.
• Upcycle fashions with lace.
• Mix embroidery with prints.
• Add a glistening touch to your embroidery with metallics and Mylar.
• Lift your lettering with puffy foam.
• Discover inspiration with trendy dimensional embroidery techniques!
• Learn to use embroidery to enhance your wardrobe and flatter your figure.
• Make embroidered fringe.
• Add lacy effects to lettering.
Fee Includes:
• Lunch
• Plus!  All attendees will receive a fully activated copy of Embroidery Tool Shed Inspiration Software! (A $199 value!) and gift bag with assortment of amazing products!
Dates: Saturday October 3, 2020
Time: 10 AM - 4 PM
Location: Allbrands 20415 Highland Rd, Baton Rouge, LA 70817
Designs in Machine Embroidery is the leader in providing inspiration and information to the machine embroidery enthusiast.
They are the makers of Exquisite Stabilizers and Thread, manufacturer of embroidery software, creators of DIME Magazine.
There's something for every embroiderer at Designs in Machine Embroidery.
Visit DIME's Blog
Angela Wolf's New Lace Embroidery DesignsAngela Wolf's How to Embroider Lace on the LuminaireDIME Lace Events: The Most Fun You'll Ever Have With Lace!
Join us to learn all about Mylar, Puffy Foam, Metallic Thread, and of course LACE when you attend a DIME Camouflage with Lace Event! Free lunch, a take-home lace project, and learning new techniques!
Other Images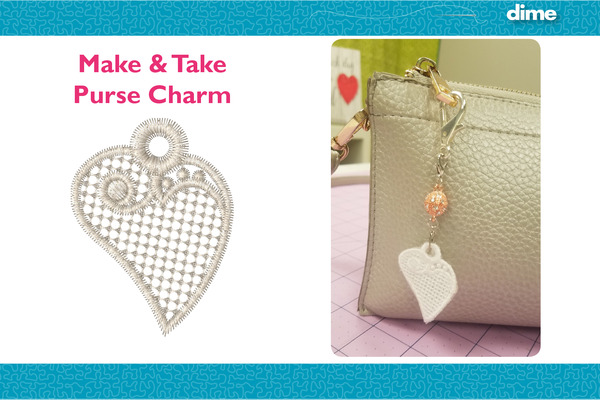 Make & Take Project:
Heart Purse Charm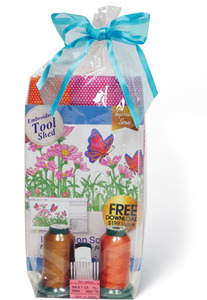 Every attendee will receive a goody bag valued at over $249 that contains:
• 2 Spools of Exquisite Embroidery Thread
• 1 pack of 10 Needles
• 1 USB Stick
• Embroidery Tool Shed Software
• Technical Support Card
• Micro Print Fabric Scaled for Applique: Ten 8" Squares in 5 Colors, each in polka dot and coordinating buffalo plaid
• 12 Applique Designs for Micro Prints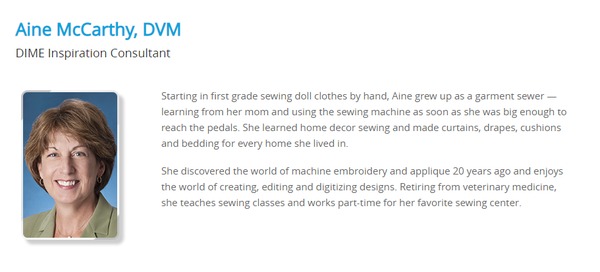 DIME Inspiration Consultant Aine McCarthy, DVM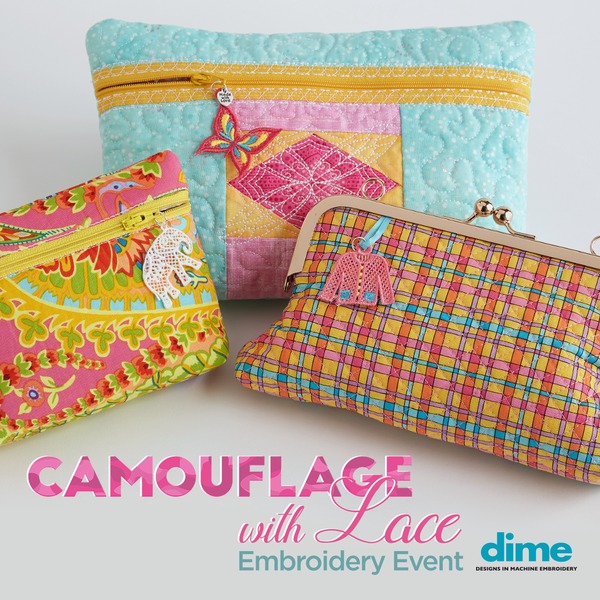 DIME Camouflage With Lace Event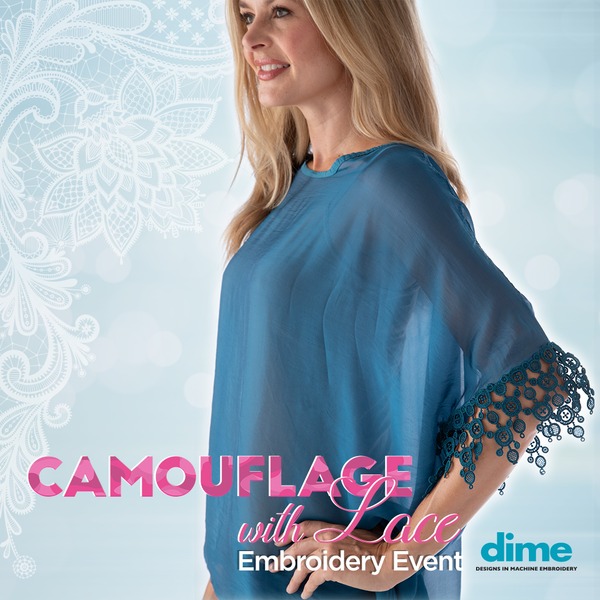 DIME Camouflage With Lace Event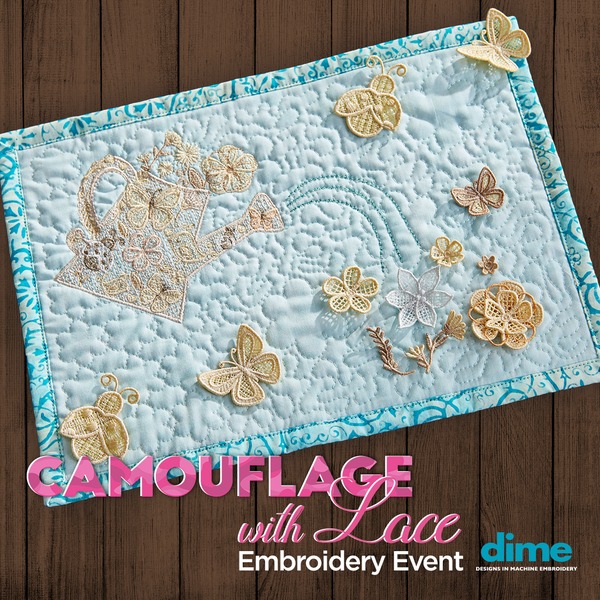 DIME Camouflage With Lace Event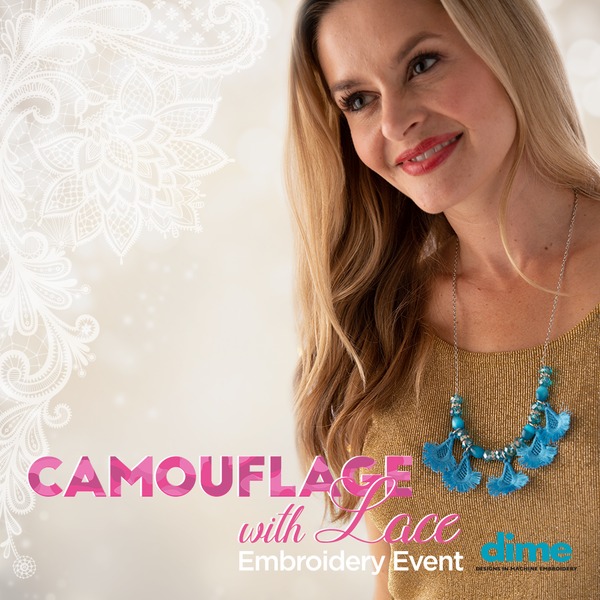 DIME Camouflage With Lace Event