The new Hoover Sprint Quick Vac Bagless Upright Vacuum is compact, lightweight, and designed for cleaning even the tightest spaces.
Designed to clean multiple floor types, simply choose one of three height adjustments settings to help customize nozzle height to match your cleaning surface.
A 5-foot cleaning hose with a removable cleaning wand allows you to easily transition to above the floor cleaning projects.
This ultra-light yet powerful vacuum features multi-cyclonic technology that separates fine particles of dirt before they reach the rinsable filter, which means easy filter maintenance.
Clean more areas of the home faster without re-plugging thanks to the 23-foot power cord. Enjoy up to seven feet of above-the-floor cleaning reach with a removable cleaning wand and 2-in-1 dusting brush/crevice tool.
Both powerful and affordable, the Sprint Quick Vac Bagless Upright Vacuum removes the "heavy-lifting" from vacuuming and helps users sprint through daily cleaning.
Multi-Cyclonic Technology
– cyclones separate fine particles of dirt before reaching the filter with less frequent filter rinsing
23-foot Power Cord
– vacuum a large rooms without re-plugging
Up to 7 Feet of Above-The-Floor Cleaning Reach
– maximum stretch cleaning of stairs, window sills, curtains and hard-to-reach areas
3 Position Height Adjustment
– adjustable nozzle for various floor types regardless of the surface
Cost-Effective Rinsable Filters
– Filters can be rinsed with water and re-used to save money
Fabulous Filtration
– multi-cyclonic filtration, rinsable primary filter and a high-quality final filter made with HEPA media
System Check Indicator
– insures optimum cleaning if maintained
No Loss of Suction Technology
US Warranty 2 Year Limited Warranty
Extended US Warranty: Extended Warranty Available
Non-US Warranty: 30 days parts and labor
Included Accessories
Cleaning Wand – removable for easy floor-to-ceiling cleaning


2-in-1 tool – features a dusting brush and an crevice tool
Other Images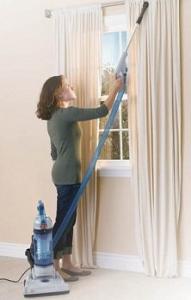 Up to 7 Feet of Above-The-Floor Cleaning Reach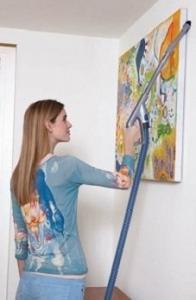 Easily interchangeable tools for detailed cleaning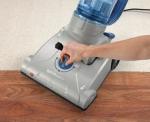 Easily clean both carpets and hard floors with brushroll height adjustment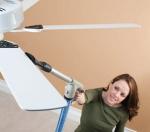 Maximize your reach with a 23' power cord and removable cleaning wand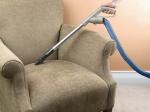 The crevice tools is perfect for cleaning tight spots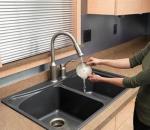 The rinsable filter can be easily cleaned with water and reused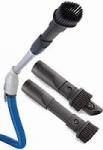 Included multi-use 2-in-1 tool
Bundle & Save
Get additional savings when you purchase any of these items along with this product.