Easy to transport steam cleaner suitable for all surfaces
Vaporetto GO is the compact and easy to transport steam cleaner: thanks to the practical shoulder strap and wheels, you can decide whether to wear it on your back or push it. Designed for effective cleaning throughout the house: from floors to carpets, mattresses to sofas, taps to mirrors. Clean and hygiene within reach, for every surface in the house.
US Warranty 1 year parts, 90 days labor on defects in materials and workmanship.
Non-US Warranty: 30 days parts and labor
Specifications
High pressure boiler, 51 psig
Adjustable steam output up to 3,17 oz/min
Integrated accessory storage case
14 included accessories
Close
Adjustable steam output
3,17 OZ/MIN
Included Accessories
FLOOR BRUSH
Brush for cleaning floors, carpets, and all large surfaces. Can be used with the floor cloth.
FLOOR CLOTH
The included cloth collects the dirt dissolved by the steam and leaves surfaces clean.
SOCKETTE
Apply to the small brush with the window cleaning fitting, to collect the dirt dissolved by the steam. Can also be used on mattresses and sofa and armchair upholstery.
SMALL BRUSHES WITH NYLON BRISTLES
To be inserted into the accessory adapter, the small brushes can remove the most stubborn dirt.
SMALL BRUSH WITH BRASS BRISTLES
To be inserted into the accessory adapter, the small brush can remove grease and strong stain.
ACCESSORIES ADAPTER
Allows connection of the flexible steam hose and all the other accessories. Also works as a lance steam for targeted dirt removal.
WINDOW-CLEANING BRUSH
With a single accessory, steam mirrors, windows and glass surfaces, removing dirt without leaving streaks, for a long-lasting clean.
STEAM CONCENTRATOR
Ideal for cleaning bathroom fixtures, the bathroom, hob burners, and the refrigerator. Thanks to the curved shape, it can clean even hard to reach spaces.
GROUTING BRUSH
Specific accessory to clean tile grouting and tiles.
SPATULA
Perfect for removing stubborn stains, even grease, from cook pans and hobs.
SHOULDER STRAP
Practical shoulder strap that makes it easy to move Vaporetto while cleaning.
FUNNEL
The funnel allows for quick filling of the boiler, so that you can start cleaning right away.
JUG
Useful for quickly fill the tank.
Other Images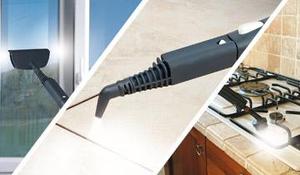 FOR CLEANING A VARIETY OF SURFACES The accessories provided work on many different surfaces, throughout the house: bathroom, kitchen, bedroom and living room will all shine, thanks to steam.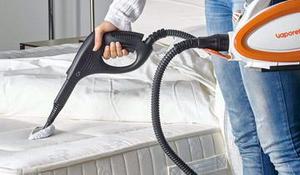 MAXIMUM HYGIENE, EVEN AGAINST GERMS AND ALLERGENS The hot steam neutralises dust mites, germs and bacteria: the result is a sanitised house, free of the micro-organisms that cause disease and allergic reactions.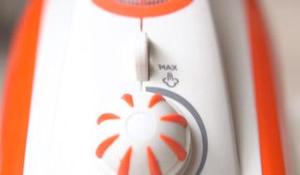 YOU CHOOSE HOW TO CLEAN Thanks to the knob on the Vaporetto, you can adjust the amount of steam delivered, based on your requirements and the surface to be cleaned.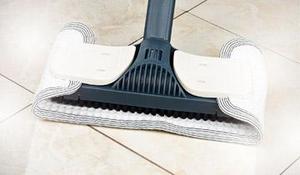 SPARKLING FLOORS With steam, your floors will shine again, naturally and without detergents. They also stay clean longer, because steam removes the invisible film that normal detergents leave on the surface to which grease and dust attach.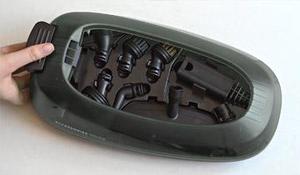 PRACTICAL ACCESSORY STORAGE CASE: TIDINESS ABOVE ALL Don't lose time looking for accessories all through the house, the practical accessory storage case located under the product keeps everything organised and within reach.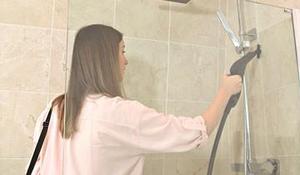 AND THE GROUTING IS WHITE AGAIN Using a special accessory, the grouting between tiles will look like new. Mould and limescale is moved practically and quickly.