For Use with the Reliable Aria 100SP and Aria 200SP Steam Presses

FEATURES
• Beautiful chrome finish
• Fast and easy set-up
• Garment support rack
• Convenient storage basket
• Safety bolt to secure press
• Telescopic height 27" - 41"

TELESCOPIC PRESS STAND
With the touch of a lever the steam press can be adjusted to the desired height. The lever activated cylinder allows the 500PS to be adjusted from a sit down height of 27" all the way up to a maximum height of 41".

JUST RIGHT
The Aria 500PS is a great choice for those looking for different height positions depending upon the task and user comfort requirements.
US Warranty 1 year limited warranty on defects in materials and workmanship.
Non-US Warranty: 30 days parts and labor
Other Images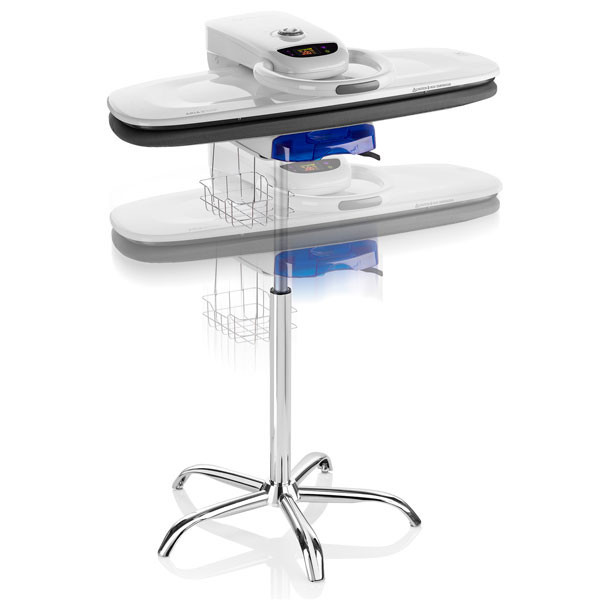 TELESCOPING ACTION
Lift the adjusting rod to raise the stand. Just release the rod when it reaches the desired height. To lower it, lift the adjusting rod and press the stand plate at the same time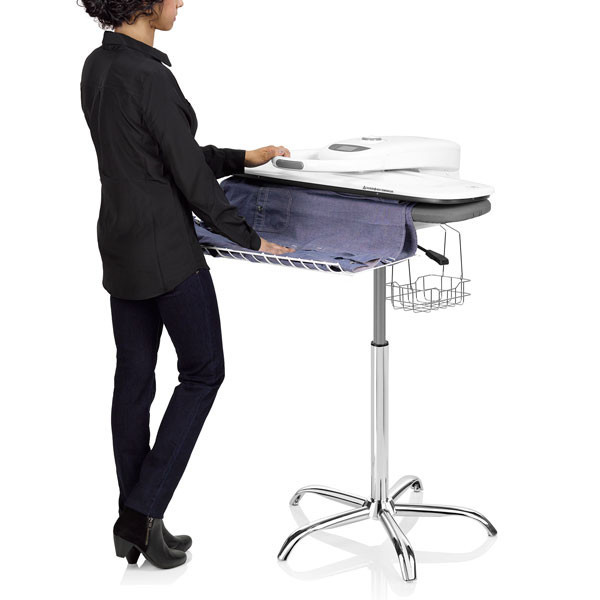 USE STANDING UP
The 500PS stand is supplied with a support shelf (removable if not required) that allows the user to catch fabric while standing.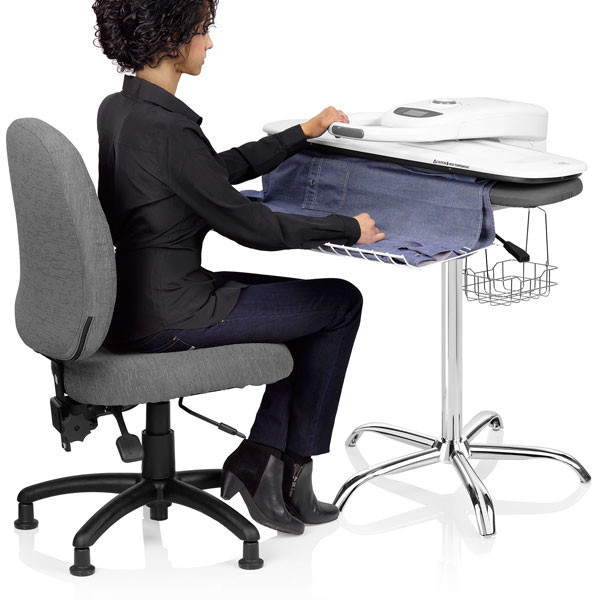 USE SITTING DOWN
If the operator prefers to sit while pressing, the 500PS stand accommodates the comfort of sitting with ease of use.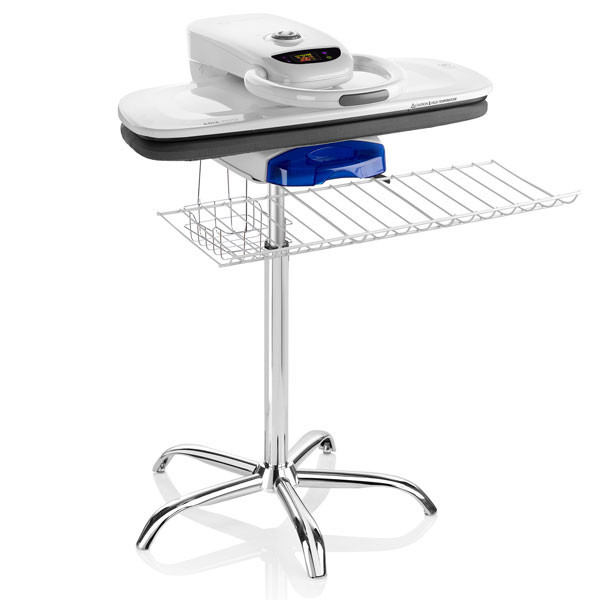 FITS ARIA 100SP AND 200SP
The 500PS stand is the ideal companion for the 100SP and 200SP digital steam presses. A bolt is supplied with the stand to secure it to the press.