ABOUT OUR EVENT
Virtual Embroidery Garden 1 DAY Embroidery Party


A party atmosphere filled with embroidery techniques and more!

Come meet Embroidery Expert and Designer Reen Wilcoxson of Embroidery Garden along with Carrie Cunningham from Endless DZNS by Carrie for a day of hands on sit and sew instruction.
You will be guided step by step through a 2 part project that Reen has hand picked out of her Embroidery Garden collection.





Details:


Only $9.99 gets you the downloadable design, full instructions, and access to Reen and Carrie during this Virtual Zoom. Plus Giveaways!

Designs, instruction, and zoom invite will be emailed to you 24 hours prior to the live.

Plus, Live Giveaways for Attendees!


These are the Supplies You will Need to Have Prepared:


SUPPLIES NEEDED FOR THE LACE FLOWERS

4x4 hoop & embroidery machine
 Fabric like Water Soluble Stabilizer (not the plastic film type). 2 pieces large enough to hoop
 Bobbins wound with matching thread. 2 coordinating colors are used for the flowers.


SUPPLIES NEEDED FOR THE PURSE
 8x12 hoop & embroidery machine
 Lightweight cutaway stabilizer (no show poly mesh)
 1 piece of batting or thin foam (for added structure) A 10"w x 15"h
 1 piece of fabric for the outside B 10"w x 15"h
 1 piece of fabric for the pocket C 10"w x 16"h. Fold this piece in half wrong sides together to measure 10"w x 8"h and press.
 1 piece of batting D 10" x 8"
 1 piece of fabric for the inside E 10"w x 15"h
 1 piece of 2" wide strip by your desired length for a strap.



Date: Thursday October 29th, 2020
Time: 3:30 PM CDT - 5:30 PM CDT
Location: Zoom Invite and Downloadable Design and Patterns will be emailed to you prior to the event

This private event will be recorded for those who preregistered to watch for a limited time.








Specifications
What is IN THE HOOP?
Embroidery machines can do so much more than embroider on towels and
stitch monograms or appliques.

Did you know you can make purses, wallets, toys, key rings and more
in your embroidery hoop?

You can put zippers into bags and purses with your embroidery machine too.
"In the Hoop" designs open up a whole new world for you.


Embroidery Garden You Tube Channel


Other Images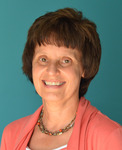 Reen Wilcoxson
My love of sewing, crafting & designing began at an early age. After seeing an embroidery machine for the first time almost 18 years ago, I knew I had to have one. Shortly after purchasing a machine, I began to create my own designs. 'In the hoop' designs are what I focused on and are what I love to digitize. I offer my fun, unique designs & projects on my web site, Embroidery Garden. I've been selling my designs online for the past 15 years and have recently begun teaching classes across the country. I enjoy meeting fellow embroiderers and constantly learning new things about this wonderful industry. Reen Wilcoxson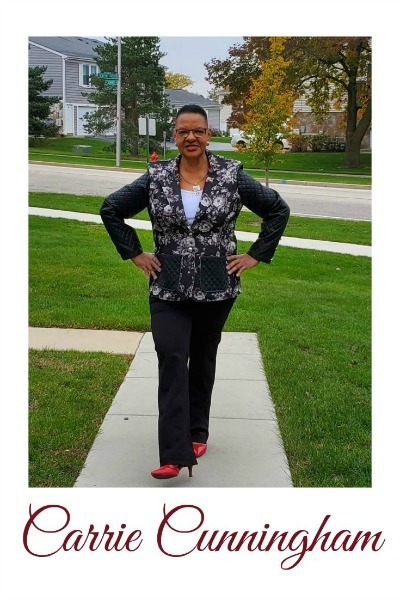 Carrie Cunningham began sewing garments when she was 11 years old. She was self-taught until she started High School.

She is the owner of Endless Dzns by Carrie, which is a custom garment, alterations and accessory business that she began in 2007. She loves using photos and drawings of garments to bring them to life for her clients and family members.

Along with her passion for sewing and embroidery, Carrie also loves to teach both beginner and intermediate sewing classes. She began teaching sewing classes in 2008. Since then, she has taught numerous private classes as well as group classes for adults and children. She loves seeing the smiles of pride when her students learn a new technique or completes a project.

Carrie started online sewing classes in 2018 which can be found on her website.

She became an Embroidery Garden educator in 2019 to teach their "In The Hoop" classes.

Although she often creates patterns for herself and her clients, she created her 1st pattern for sale, a fold over bag last year. Her 1st garment patterns are slated to be published and sold in the coming months.

She began a Sewing Ministry in 2019, which consists of about 18 sewists who make dresses for orphans in Africa.

Carrie blogs about her creations and shares tips and techniques at SewCarrieSew and can be found on Facebook and Instagram under her business name: EndlessDznsbyCarrie.

She also has a growing Facebook Group: Endless Dzns By Carrie Sewing Group.

Carrie lives in Schaumburg, IL and is the proud Mom of 2 adult Daughters and 6 wonderful Grandchildren.




Sally M, Lisbon OH
Very helpful when I had ordered this class twice. Thank you very much!!