Thread Trimming & Needle Positioning
The 5000SD single needle, drop feed sewing machine adds advanced functionality with a direct drive servo motor, automatic thread trimming, back tack functions and stitch programming features.
Labor Saving = Time Saving
For the busy sewing workroom or factory, time is money and the labor saving thread trimming and positioning features in the 5000SD provide a proven payback, not to mention the added convenience and ease of use of these advanced features.


5,000-RPM high-speed operation

Operator's LED lamp

Presser foot spring regulator

Built-in bobbin winder with thread cutter

Disable presser foot drop after thread trimming

Electronic thread clamp

Trimmer disable

Needle positioning up/down

Direct Drive Servo Motor
The 5000SD features a built-in direct drive servo motor that harnesses the latest technology. This motor allows for quieter and smoother operation.

Digital Control Panel
Programming your 5000SD is within arm's reach. You can change the speed of the motor and set the needle positioning.

Automatic Back-tack
With the 5000SD, you can press the back-tack button to automatically lock the stitch, saving you time when you need it.

Foot Lift and LED Lighting
With a large clearance, the foot can be lifted up to 13mm. Built-in, bright LED lights illuminate the sewing path and provide an optimal workspace.

Built-in Bobbin Winder
For added convenience, the bobbin winder on the 5000SD is built-in to the top of the machine head.
US Warranty 1 year parts, 90 days labor on defects in materials and workmanship.
Non-US Warranty: 30 days parts and labor
Specifications
Maximum Sewing Speed: 5,000 RPM
Stitch Length: 0 – 5 mm
Needle Bar Stroke: 31 mm
Pressure Foot Lift:
-By hand: 5 mm
-Automatic: 13 mm
Needle System: #16 x 257
Feed Dog: Single row
Hook Type: Rotary (auto lubricated)
Lubrication: Automatic
Stitch Dial Regulator: Yes
Reverse Lever: Yes
Country Of Origin: China
Warranty: Limited 1 year
Other Images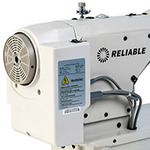 DIRECT DRIVE SERVO MOTOR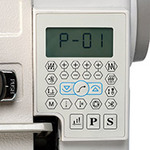 DIGITAL CONTROL PANEL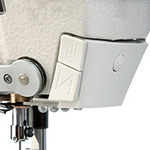 AUTOMATIC BACK-TACK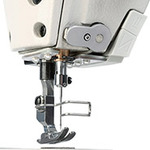 FOOT LIFT AND LED LIGHTING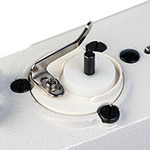 BUILT-IN BOBBIN WINDER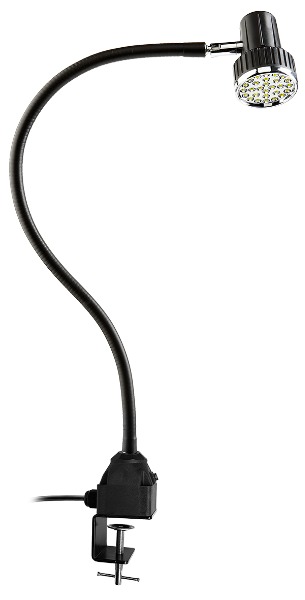 BONUS - FREE LED UBERLIGHT The perfect add on light ($100.00 retail value) is included at no extra charge for the MSK-8900M, making it both a great sewing machine and a great value.
Bundle & Save
Get additional savings when you purchase any of these items along with this product.