The steam will not shrink or distort your fabrics, kills up to 99.999% of germs in your fabrics, and won't leave any stains or watermarks on your fabric.

Laurastar conducted highly specialized tests with an independent laboratory in the US. The results confirm that our exclusive steam kills 99.9% of coronavirus in textiles. No contact with the soleplate of the iron is necessary for this to happen. It, therefore, becomes a major asset for individuals and professionals to naturally disinfect materials and surfaces, without having to use a single chemical substance.

Synchrony 0% Financing Online Checkout, PULSE Features steam that is automatically released in short
intermittent pulses. Just the right dose of steam your fabric needs is
automatically diffused for an outstanding and lasting result. This is the
top-of-the-line. It has all the features including the 3D soleplate and
dual speed active board. This ironing system is the most
technologically advanced in the world.

The finishing touch to care for your clothes: steam is released in short intermittent pulses. Just the right does of steam that your fabric needs is automatically diffused for an outstanding and lasting result. This is the top-of-the-line. It has all the features including the 3-D solepate. This ironing system is the most techologically advanced in the world. The absolute best results with the minimum effort.

"The pulse system actually has pulsing steam and continuous steam. They can be switched back forth by holding the fan button down for a few seconds. The pulsing steam allows for optimal steam distribution and with the 3D soleplate steam is distributed evenly. In otherwords I am not using excess steam that is not needed. Which means I'm not filling up the removable water tank as often and ironing my clothes is a faster process. The setting time seems faster as well . I still need/use the continuous steam on occasion so having it available in the same system is a big plus." Laurastar





Pulse steam
Pulsed steam is diffused in short intermittent pulses for a perfect result.

3D active soleplate
Steam is diffused evenly, removing creases in a single movement

Automatic steam
Faster and effortless: simply move the iron forward and steam is automatically released.

Active board
A 2-speed blower and vacuum system prevents unwanted creases.

Professional iron
The ultra-light professional sole plate diffuses an ultra-fine yet powerful steam that adapts to all fabrics

The Laurastar Pulse ironing system, Laurastar's latest technological innovation, consists of an active board, equipped with a 2-speed blower and vacuum system, which you can change simply by pressing a button. Its pulse steam system, diffused by a series of automatic and short intermittent bursts ensures optimal steam distribution for a perfect result. Thanks to its professional iron equipped with a 3D active soleplate, steam is diffused evenly, allowing you to eliminate creases in stroke single movement. With a slight movement of the handle, the professional iron automatically releases an ultrafine, powerful steam which will preserve fabrics and colours.

Laurastar Pulse comes with a highly-resistant cover, a protective soleplate for delicate fabrics, a special heat-resistant iron mat, a steam cord holder and an anti-scale water filter refill. It has a 2-year guarantee.

All Laurastar irons shipped after April 2020 allow the auto shutoff feature to be turned on and off.

Immediate Use
The Laurastar Pulse ironing system heats up in only three minutes. Thanks to its patented opening and foldaway system, it can be set up and stored away in an instant.

Convenient
The Laurastar Pulse ironing system has six adjustable height levels as well as an automatic electric cable rewinder. For increased convenience, its vertical steaming function allows you to bring the finishing touch to your hanging garment.

Non-Stop Ironing
Laurastar Pulse's removable water tank can hold up to 1.2 litres and has an integrated anti-scale filter. It allows you to add water as you iron.

Safe Use
The Laurastar Pulse ironing system has an auto-stop function which automatically switches off the appliance after fifteen minutes of non-use for increased safety and energy saving. Its safety storage box allows you to store away the iron when it is still hot.

Easy To Store Away
Easy to move around with its two pairs of integrated wheels, the Laurastar Pulse ironing system is easy to store away, taking up only 20cm when folded.

We are unable to ship Laurastar products outside of the United States of America
US Warranty 1 year limited warranty on defects in materials and workmanship.
Extended US Warranty: Extended Warranty Available
Non-US Warranty: 30 days parts and labor
Specifications
Steam Pressure:
Constant pressure, 3.5 bars (double volume)
Autonomous Ironing:
Unlimited
Device Power:
2200 W
Ventilator Power:
16 VA, 2 speeds
Steam Ready Light:
Yes
Iron
Iron Soleplate:
Aluminium, brushed finish
Iron Rest:
Yes
Iron Weight:
1.18 kg
Water Tank
Tank Capacity:
Around 1.2 litres
Water Level Visible:
Yes
Tank Empty Light:
Yes
Tank Handle:
Yes
Anti-Limescale Treatment
Limescale System:
Yes
Type Of Limescale System:
Filter with granules included
Dimensions And Weight
Dimensions Of The Surface:
125 x 42 cm
Dimensions When Folded (H X L X W):
137 x 42 x 20 cm
Dimensions When Unfolded (H X L X W):
(82-102) x 137 x 42
Height Adjustable:
82 to 102 cm
Length Of Electric Cable:
2.3 m
Length Of Steam Cord:
2.1 m
Total Weight:
19 kg
Discover Laurastar's pulsed steam technology which makes ironing effortless. Diffused in short intermittent bursts, pulse steam guarantees optimal steam distribution for perfect results on all fabrics.
Pulse steam, perfect results
Imagine being able to tame the energies of water and heat to restore volume and beauty to your clothes. This is now a reality with Laurastar's high-end models which are equipped with pulse steam technology, the ultimate finishing touch in caring for your clothes. Diffused in short intermittent bursts, pulse steam guarantees optimal steam distribution for perfect results, whatever the colour and material of your clothes. Though already recognised as the world's leading specialist in ultrafine and powerful steam, Laurastar is constantly innovating to push the limits of perfection.
Compare our Vacuum Ironing Boards: Laurastar Pulse to Laurastar S7A with 3D Soleplate, and to iS6 without Pulse or 3D Soleplate
Laurastar Ironing System Video
Included Accessories
-Designer highly-resistant ironing board cover
-Protective sole plate for delicate fabrics
-Steam cord holder
-Insulating mat for warm iron
-1 refill for anti scale filter
Other Images
LauraStar LS Pulse Steam Iron+Vacuum Ironing Board+3D Soleplate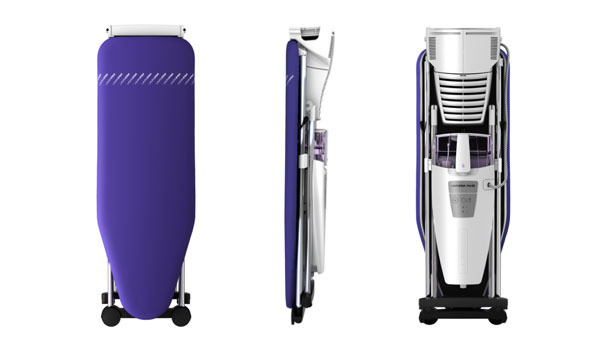 Upright Storage on Rollers. Takes up very little floor space.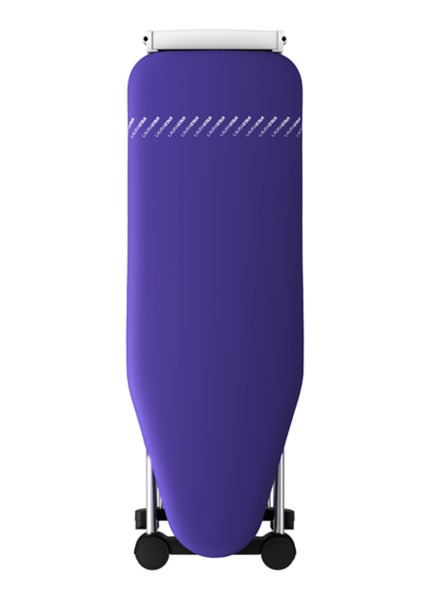 Cover color is Blue on Pulse Ironing Board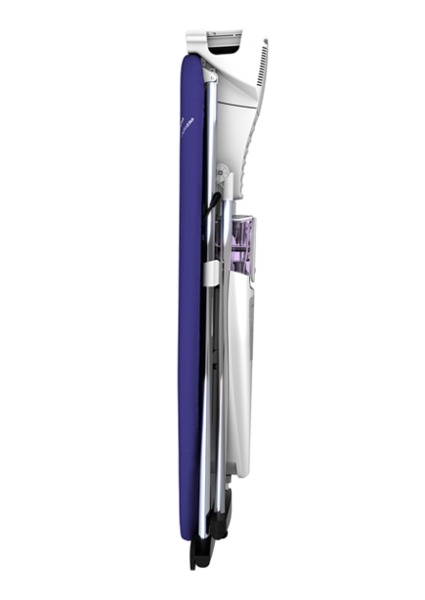 Can be stored upright in closet or laundry room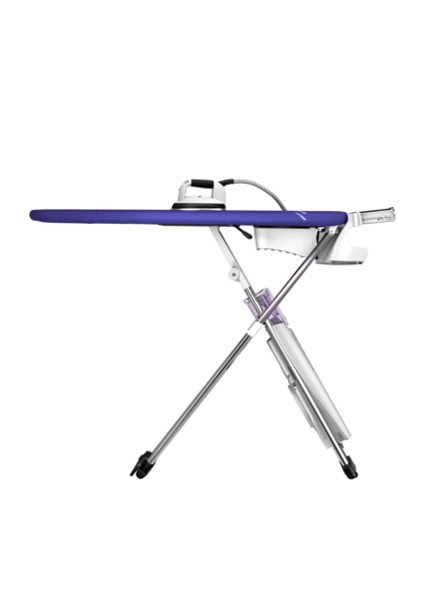 Adjustable Operating Height of Ironing Board Surface.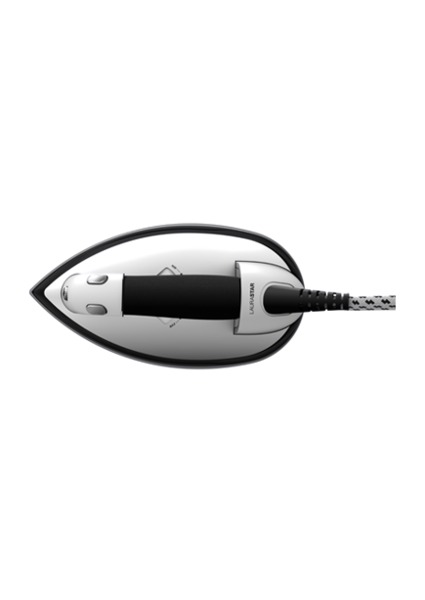 Lightweight Ironing Head with steam coming from a separate boiler unit under ironing board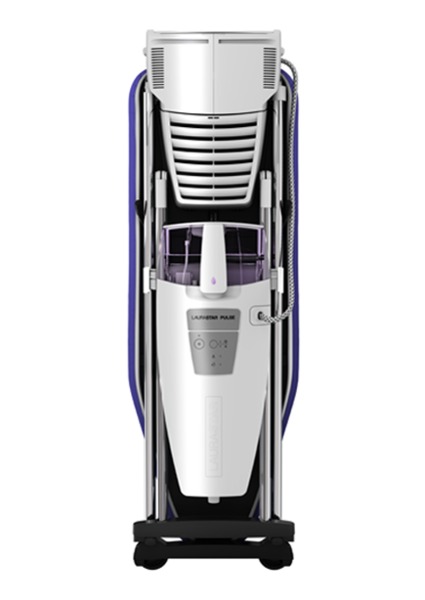 Even the underside looks stylish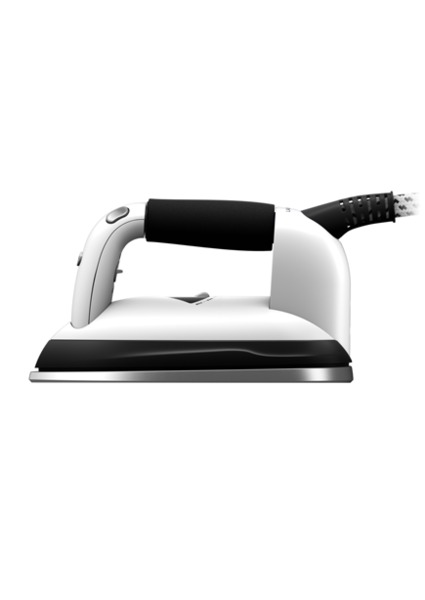 Ergonomic handle design prevents fatigue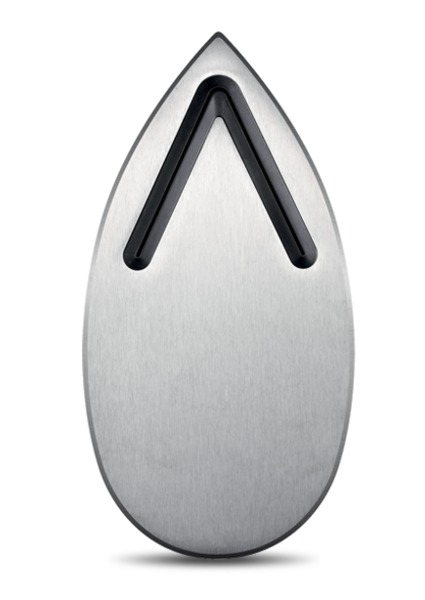 V shaped steam concentration at point of iron is superior in performance to holes all over the soleplate.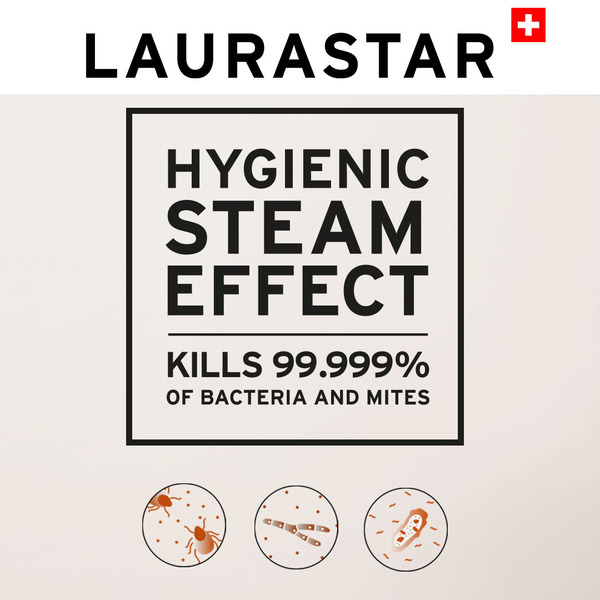 LAURASTAR Dry Microfine Steam (DMS), a unique technology, helping you be more efficient and precise. The steam will not shrink or distort your fabrics, kills up to 99.999% of germs in your fabrics, and won't leave any stains or watermarks on your fabric.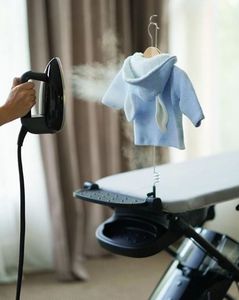 Freshen and removes wrinkles.
Would you be able to give me an opinion of the Pulse system versus the regular steam output? Marilou


Marilou, Yes. With Laurastar's Pulse system, steam is diffused by a series of short intermittent bursts to ensure optimal steam distribution for a perfect result.
Pulse also has 3D Active Soleplate to concentrate steam where it is needed, such as creases. These are the latest enhancements from Laurastar.
Compare Laurastar Pulse to Laurastar S7A Heated Vacuum Ironing Board.
See comparison charts
The major differences are that S7A does not have new Pulse Steam System. S7A does have 3D Soleplate
According to pricing of our Laurastar models below, Pulse steam is worth at least 300 more, and 3D Soleplate is worth at least 200 more over lifetime use. Hope this information helps. Please let me know if you have any other questions. John Douthat, Owner Tech, AllBrands
Bundle & Save
Get additional savings when you purchase any of these items along with this product.