Condition Refurbished
The Board 550VB VACUUM & HEATED Pressing Table Ironing Board 16x48½", Galvanized Steel Mesh Top, Iron Rest, Vacuum motor centrally located under the board for better removal of excess steam.
Professionals such as garment makers, dry cleaners, and tailors rely on the Reliable™ The Board 550VB vacuum pressing table for superior pressing results.


It is equipped with a powerful and fast vacuum motor that ensures clean, crisp pressing results each and every time.


The vacuum motor pulls the iron's steam quickly through the garment and table, keeping both dry.


A built-in heating element also dissipates steam, keeping the inside dry and rust free.


The Board 550VB vacuum pressing table is constructed from metal to ensure stability and durability even for heavy-duty professional work.


Made in Italy



Powerful Vacuum Motor


Pressing on a regular ironing board eventually leads to a damp ironing surface, making it impossible to get a clean, crisp finish for your garments. The 550VB with professional grade vacuum provides the user with the same tools that professionals count on.



The Right Tool For The Job


The secret to great finishing is to keep the ironing table dry by removing steam from the fabric. The powerful vacuum motor on the 550VB does this quickly and efficiently. Great for dress shirts, pants, skirts jackets and more.

Reliable Warranty Information (.PDF)


US Warranty 1 year limited warranty on defects in materials and workmanship.
Non-US Warranty: 30 days parts and labor
Specifications
Powerful vacuum motor

Motor mounted in the middle for better suction at the tip.

Built-in heating element

Large pressing surface 16" x 48-½". Longer and wider than Hi Steam PND-1000.

Useable from either side of the table

Sturdy support for iron and boiler

Lower garment shelf for storage while working

Quick-Dry textured polyester pad and cover set included

Folds up quick and easily for storage

120 volts AC

Motor 90 Watts

Heating Element 600 Watts

Weight 50 Lbs
Other Images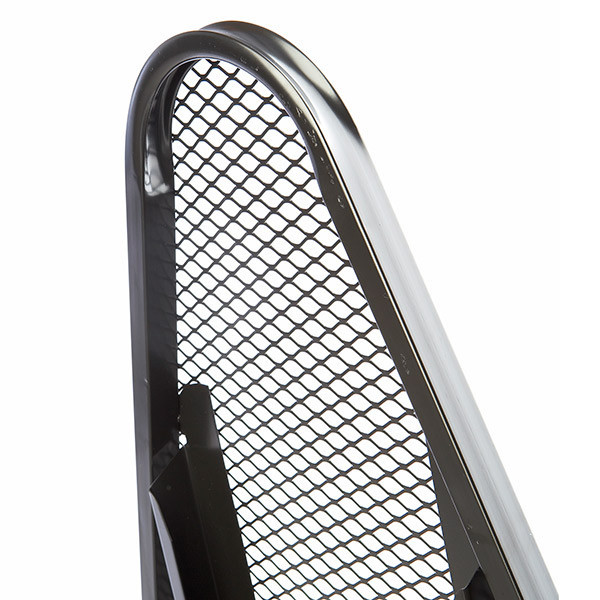 TUBE FRAME CONSTRUCTION An ironing board's quality is decided by the way the frame is made. The 550VB is made using tube frame construction, which offers maximum rigidity and stability.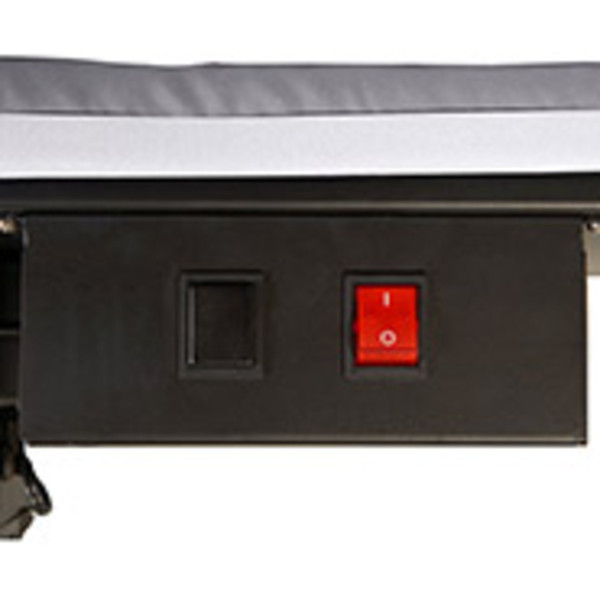 HEATED SURFACE To ensure the inside of the 550VB stays dry and rust free, a heating element comes on as soon as the power switch has been turned on.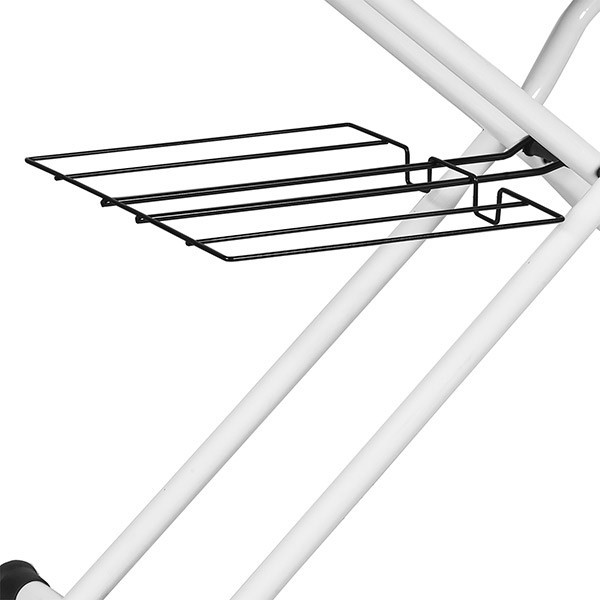 LAUNDRY RACK A convenient laundry rack is supplied with the 550VB. The rack doubles as a catch tray when ironing longer garments like dresses or robes.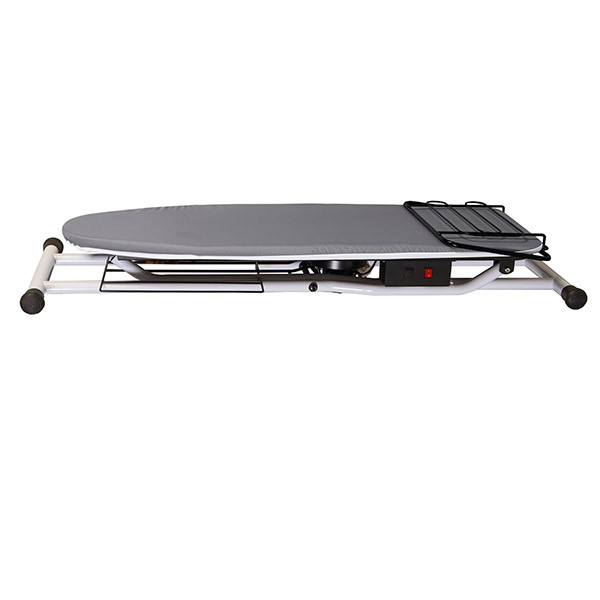 FOLDS UP QUICKLY To save space, the 550VB folds up with the pulling of one lever. It will fold down to a very compact 16" x 7" x 55".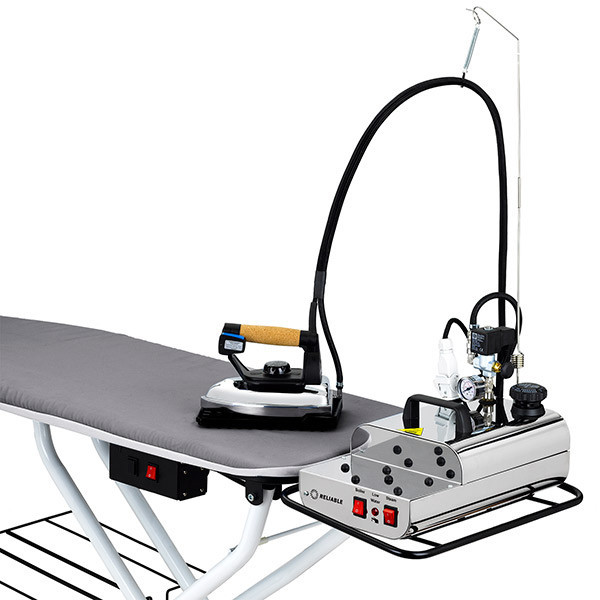 IRONING STATION SUPPORT The 550VB has an ultra-sturdy heavy-duty professional ironing station support rack. Solid steel construction and space saving convenience.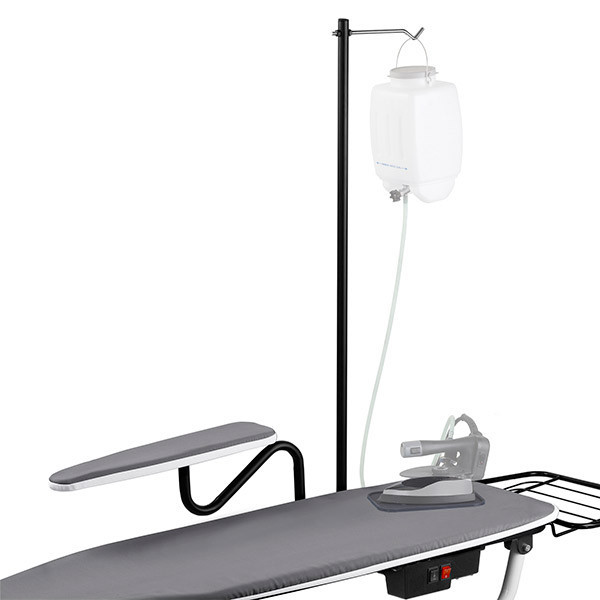 OPTIONS Maximize the flexibility of the 550VB with the optional sleeve pressing board or the gravity feed water bottle holder.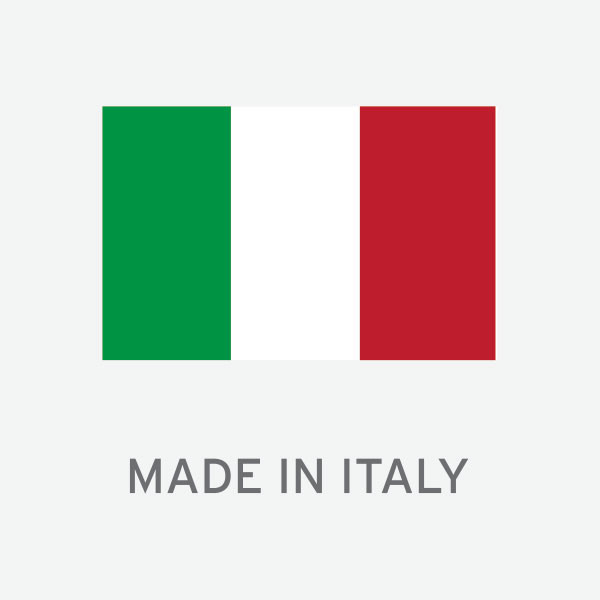 MADE IN ITALY Made in Italy with strict attention to quality components and construction. Designed to please aesthetically and to go beyond expectations for performance.