| | |
| --- | --- |
| | October 21, 2018 |




Our Price: $49.99
Prices are subject to change, and only current prices will be honored.

Availability: Usually leaves the warehouse in 2-3 business days.
Condition: New In Box

Features
Introducing the T-Fal Ultraglide™ FV4476U0 Iron.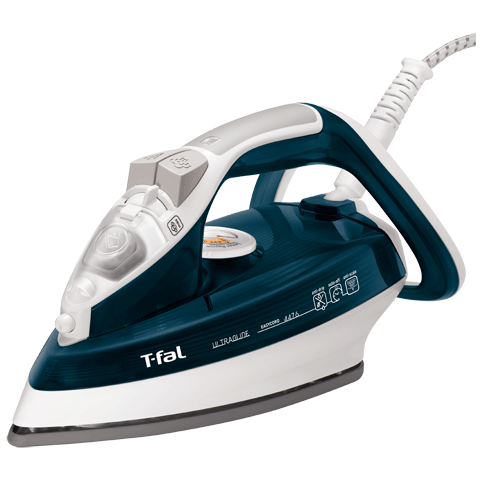 The (Green) T-Fal Ultraglide FV4476U0 premium iron offers easy temperature adjustment of steam and soleplate, self-cleaning technology, and a whole lot more!
The T-Fal Ultraglide™ FV4476U0 is designed to offer innovation and ingenuity for easier ironing and performance. Whatever you need to iron out those stubborn wrinkles from difficult fabrics, this iron provides. Thoughtfully sculpted iron smooths out wrinkles easily and quickly. The Ultraglide ceramic, non-stick soleplate has the best glide, with scratch resistance, non-stick properties, and incomparable smoothness. The pointed tip works well for diving into pleats, along seams, and between buttons. Furthermore, the iron products continuous steam—up to 35 grams per minute—and delivers a powerful burst of 80 grams/minute of steam. Furthermore, rest assured with the added function of vertical steam capabilities—steam those drapes and mounted fabrics with ease!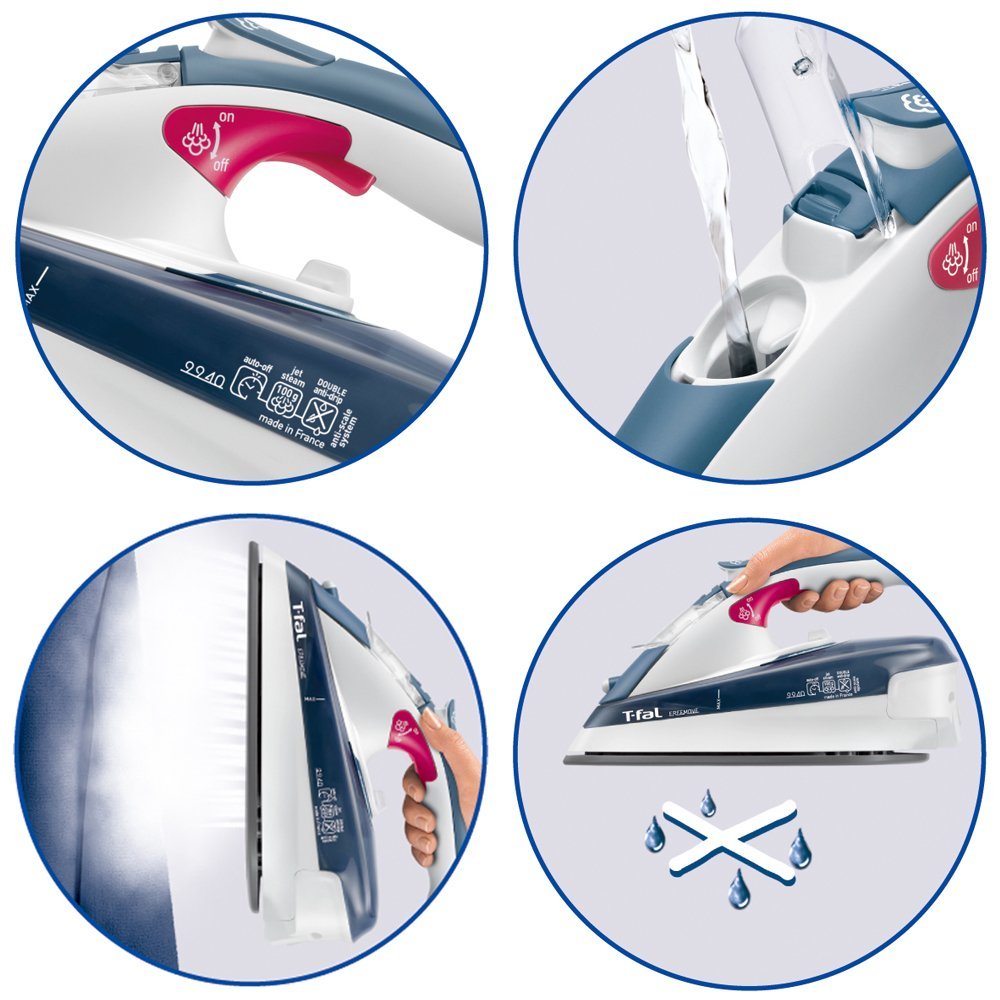 Convenient features include, but are not limited to:
Double Anti-Scale System prevents calcium build-up from hard water for longer lasting protection

Triangle heel for easy maneuverability and placement

Easy adjustment of the continuous steam and soleplate temperature

Extra large, sealed inlet opening—easy filling and spillage prevention

Large, 9 oz. water tank size—fewer refills and less distraction

Dual self-cleaning technology—lasting performance

Anti-drip system—prevents water leaks when the iron is not sufficiently hot

Continuous steam—up to 35 grams per minute

Steam burst—up to 80 grams per minute

Lightweight and comfortable—easy to hold, with a soft grip for ergonomic comfort
---
We offer three different versions of this machine, each with similar features. To choose exactly which iron you would like, refer to the chart below, then click the picture of the iron you want. It's as easy as that!
Non-US Warranty: 30 days parts and labor.
Specifications
Sole Plate Material: Ceramic
Wattage: 1700w
Color: Green with White Cord
Reservoir Capacity: 9 fl oz
Automatic Shut Off: Yes
Continuous Steam Output: Up to 35 Grams/Minute
Steam Burst Output: Up to 80 Grams/Minute
Cordless: No
Ironing Method: Steam
Status Indicators: Temperature Indicator Light
Copyright © 1995-2018 AllBrands.com.
SewingMachineStore and SewingMachineStore.com are property and trademarks of AllBrands, LLC, dba AllBrands.com. All Rights Reserved.