Owner Statement: Hi John & Jared, In addition to the 3 hoops with grids that come with the machine, it also came in with a full set of Durkee EZ Frames (2x4, 5x4, 5x7, & 8x8)  that I bought from you at the Houston show in 2018.  I also included the Janome MB4/MB7 Flat Hat Hoop (unopened in the original package).  I included the original user's manual, accessory box, thread nets and screw tool.  There is only approximately 5 hours worth of use on the machine , if that.  It is still practically brand new in the original box with manufacturer's packaging.  You could probably get $5,500 with all the extras. Thanks, Becky

World's First" home-use seven-needle embroidery machine.

The MB-7 is the perfect tool to help you conquer your next embroidery project. This innovative machine is built to work with embroidery formats used by industry professionals such as .jef+, .jef and .dst. With 50 built-in embroidery designs and 10 fonts for monogramming, a USB port to easily import designs and a maximum speed of 800 SPM, the possibilities are endless. All embroidery operations are noticeably faster and smoother on the MB-7. You will be impressed with your project's professional-finished results.

Features:
Single Head 7 needle professional-style embroidery machine
5.7" Remote Computer Screen (RCS)
Extra large bobbin - 40% larger than a regular bobbin
6 White LED lamps over needle area
50 built-in designs
10 fonts for monogramming
2 and 3 letter monogramming
Maximum embroidery size: 9.4" x 7.9"
Design transfer via USB
Embroidery sewing speed up to 800 SPM
Embroidery format capability: .jef+, .jef and .dst
Editing functions include resize, rotate, flip, save, group, re-edit, zoom, duplicate, monogram and combine
Programmable jump thread trimming
Flexible stitch traveling
Auto return post thread break
Adjustable hoop positioning
Thread brand selection includes Janome, Robison-Anton, Madeira, Mettler
Upper thread and presser foot sensors
Stitch-out time indicator
Stitch counter
Independent bobbin winder
Embroidery area tracing
Compatible with Tajima hoops
Includes 8 spool pins
Includes instructional DVD
Portable; total weight is only 50 lbs



Specifications
Instruction Book Manual Download
Hook Type
Thread Tension Control
Maximum Stitch Width
Feed System
Easy Reverse Button No
Bobbin Winding
Stitch Selection
Dual Voltage 80v - 240v Yes
Cover
Number of Stitches 0
Number of Buttonholes
Needle Threader
Needle Up Down
Free Arm No
Drop Feed No
Needle Position
Locking Stitch Button No
Twin Needle Guard No
Number of Stitch Combination
Last Stitch Recall Capability No
Knee Lift No
Machine Size 17.7" x 25.6" x 26.8"
Machine Weight 50 lbs
Work Space
Extra High Presser Foot Lift No
Foot Pressure Adjustment No
Maximum Stitch Length
Other Features
Multi-Needles Embroidery Machine
Number of Designs 50
Fonts for Monogramming 10
Maximum Embroidery Size 9.4" x 7.9" / 238mm x 200mm
Design Transfer Options USB
Embroidery Sewing Speeds 800
Embroidery Format .jef+, .jef and .dst
On Screen Editing Functions
resize, rotate, flip, save, group,re-edit, zoom, duplicate, monogram, combine
Programmable Jump Thread Trimming Yes
Adjustable Speed While Embroidering No
Flexible Stitch Travelings Yes
Auto Return Post Thread Break Yes
Adjustable Hoop Positioning Yes
Thread Brand Selection
Janome, Robison-Anton, Madeira, Mettler
Available Hoops
M1: 9.4" x 7.9"; M2: 5" x 4.3"; M3: 2" x 2"
Using the Optional Hat Cap Hoop on Janome MB7
Optional Accessories:
OPTIONAL ACCESSORIES
Anna Maria Horner Embroidery KitBobbin Cases (multi-needle embroidery)CD-Rom DriveJumbo BobbinLettering Hoop Holder UnitMB-4 Support TableHat Hoop for Multi-NeedleNeedle ThreaderNeedles (embroidery)No. 1 Lettering Hoop J7 ()110x95)No. 11 Lettering Hoop J1 (30mm)No. 12 Lettering Hoop J1 (30mm)No. 13 Lettering hoop J3 (64x28)No. 2 Lettering Hoop J6 (66x66)No. 3 Letting Hoop J5 (25x54)No. 6 Lettering Hoop J2 (25 x 54)No. 7 Lettering Hoop J8 #7 (120x121)No. 8 Lettering Hoop J4 (42x67)No. 9 Lettering Hoop J6 (66x66)Seam RipperSock Hoop Kit.
Included Accessories
STANDARD ACCESSORIES
Bobbin (metal)Embroidery Hoop (126mm x 110mm)Embroidery Hoop (240mm x 200mm)Embroidery Hoop (50mm x 50mm)Seam Ripper

q Instruction book
w Instructional DVD
e Power supply cable
r USB cable
t Screwdriver (large)
y Hoop M1 (MB Hoop 240 x 200 mm)
(with template)
u Hoop M2 (MB Hoop 126 x 110 mm)
(with template)
i Hoop M3 (MB Hoop 50 x 50 mm)
(with template)
o Hoop supporter
!0 Felt ring (large) (x 8)
!1 Felt ring (small) (x 8)
!2 Spool rest (x 8)
!3 Thread guide bar
!4 Spool stand
!5 Thread guide pole (x 2)
!6 Setscrew (x 3)
!7 Setscrew A (x 2)
!8 Setscrew B (x 2)
!9 Spool pin A (x 7)
@0 Spool pin B (x 1)
Other Images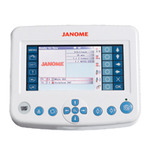 Remote Computer Screen (RCS). The Remote Computer Screen (RCS) gives you total set-up and editing control with up to 65,536 colors. One RCS can power many machines, saving the cost of additional controllers.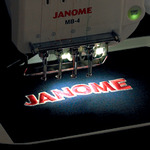 The LED Light offers precise lighting for outstanding results.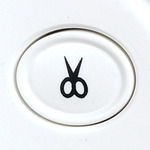 Automatic Thread Cutter. The MB4N automatically cuts jump threads - even between letters - saving you time and hassle.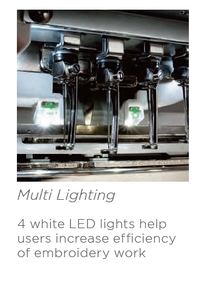 New LED Lighting. 4 White Lights.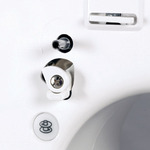 Dedicated Bobbin Winding Motor. This feature - not found on professional machines - winds new bobbins even while the machine is stitching a design.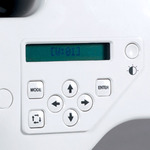 On Board Control, The MB4N includes an on-board sub-control device. You can use it without the controller! The MB4N also includes 3 MB of memory which can store up to 1,500,000 stitches or up to 100 designs.
Link Directly to PC. The on-board USB slave port connects directly to your PC with Digitizer MB software, sold separately.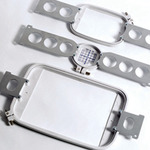 Embroidery Hoops Three included MB4N hoops snap in and out with ease. They provide the embroidery areas most often used in the industry. The MB4N is also fully compatible with industry-standard Tajima hoops.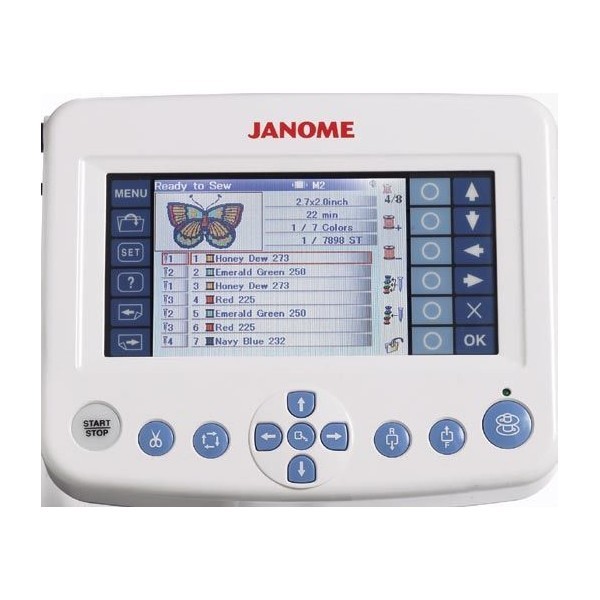 New RCS Remote Computer Screen does not have to be on or connected to machine to operate the machine.
Standard Accessories:

Needle (DB x K5Q1-NY, #11) (x 10)
Scissors
Bobbin (x 5)
Lint brush
Seam ripper
Handy needle threader
Spool cap (x 8)
Spool net (x 15)
Screwdriver
Screwdriver (small)
Oiler
Tweezers
Offset screwdriver
Accessory box
Standard Accessories
Instruction book
Instructional DVD
Power supply cable
USB cable
Screwdriver (large)
Hoop M1 (MB Hoop 240 x 200 mm) (with template)
Hoop M2 (MB Hoop 126 x 110 mm) (with template)
Hoop M3 (MB Hoop 50 x 50mm) (with template)
Hoop supporter
Felt ring (large) (x 8)
Felt ring (small) (x 8)
Spool rest (x 8)
Thread guide bar
Spool stand
Thread guide pole (x 2)
Setscrew (x 3)
Setscrew A (x 2)
Setscrew B (x 2)
Spool pin A (x 7)
Spool pin B (x 1)
Videos