Artisan Plus: This is a production based level for those businesses that need to regularly create a large number of embroidery designs.
Cad Cam Technology embarked upon the first of many innovative products designed for the embroidery industry. They lead the way with the world renowned APS suite of embroidery software for DOS. Many of the established features of today's software were originated by this forward thinking programming team. Needless to say, with such an established pedigree the Windows based ApS-Ethos was always destined to be a market leader.
• Key features: Artisan Plus ApS-Ethos includes over 200 satin fonts, fill stitch specialties, snapshots, branching, reflect tools, automatic appliqué and underlay choices.
• Who should use this software: Artisan Plus ApS-Ethos, which is a lettering, editing and digitizing package, is ideal for those who are new to embroidery design and manipulation.
Artisan Plus is a true production based system for those companies who are serious about producing all designs in-house. More automation tools guarantee that designs are produced quickly, efficiently and accurately.
The integrated Stitch Estimator means that you can advise customers on the potential stitch count of a design before digitising even begins.
A range of Alignment and Placement tools make positioning and manipulation of multiple items simple and accurate. This level also introduces Automatic Appliqué - any Vector can be imported and instantly converted into an appliqué design.
Included in the Package:
Smart Branching
The Branching option allows you to digitize multiple outlines then Ethos will automatically calculate the most efficient stitching sequence, regardless of the order in which the shapes were digitized. This feature enables designs to be digitized more quickly.
Text Envelopes
The 'Envelopes' Software option allows outlines, particularly text outlines to be manipulated and distorted. Text outlines may be created and then transformed to fit user defined or pre-set shapes.
General Features:
Fully Comprehensive Database-Compatible with MS Access

Find Tool-Search on Design Name, Reference, Keywords etc.

Create Unlimited Customers & Categories-Database can be structured to suit your needs.

Store Customer Information-All your customers' details can be stored and easily updated.

Archiving-Designs can be backed up in several ways e.g. by customer, by date.

HTML Catalogue-Create a catalogue for use within a web page.

Email-Email your designs and run sheets in a variety of formats.

Finalize Design-Automatically centre, stitch, tidy up and save designs.

Set Base Fabric-Automatically adjusts the stitching on text and Ethos files to suit individual fabrics.

PaletteManager-Allows design colours to be altered/colourways created.

Yarn usage -Calculates the quantity of thread to be used in a design.

Costing-Allows the costing of a design per garment and per machine run.

Undo -Removes the last edit -unlimited.

Redo-Unlimited redo.

Show blocks -Allows individual blocks to be viewed in sequence.

Alignment Tools-Allows blocks to be automatically aligned.

Array Copy-Automatically copy individual or groups of objects into a user defined array.

Object Reflect -Automatically copy and reflect individual or groups of objects.

Group-Group blocks for easy manipulation.

Create Templates-Create design and stitch templates.

User Definable Hotkeys- Program keys to perform combinations of actions.

Copy to Windows-Allows you automatically paste a Jpeg of a design into a word document.

Stitch Graduator-Changes the scale, stitch count and rotation of stitch designs.

Print Run Sheet -A selection of Run Sheets are available. New ones created to customer's individual needs.

Import/Export & Save Features:

Import/Export Tape-Designs can be imported/exported to tape.

Import/Export Disc-Can import/export a variety of embroidery formats.

Import APS Files-Allows existing APS files to be loaded.

Export to Machine-Designs can be sent direct to various Embroidery Machines.

Export to Machine via MIU-Designs can be sent via an interface to many Embroidery Machines.

Import/Export & Save Features:

Import/Export Tape-Designs can be imported/exported to tape.

Import/Export Disc-Can import/export a variety of embroidery formats.

Import APS Files-Allows existing APS files to be loaded.

Export to Machine-Designs can be sent direct to various Embroidery Machines.

Export to Machine via MIU-Designs can be sent via an interface to many Embroidery Machines.

View Features:

Slow Redraw-Watch the design redraw at various speeds or stitch by stitch.

Rescale-Design can be rescaled to new dimensions and re-stitched.

Grid-Allows input of Rectangular or Polar grids with Snap to Option.

Quick/Full Render View-Designs can be viewed and printed as actual stitching.

Cap Render-Design can be viewed on an actual cap.

Garment Render-Design can be viewed on an actual garment.

Background Colour/Texture-Designs can be viewed on coloured or fabric backgrounds.

Snapshot -The ability to view designs by block, needle change or stitch type.

Show Blocks­-The sewing sequence can be easily viewed, block by block.

Show Punch Objects­-Punching sequence can be easily viewed.

Stitch/Block Editing Features:

Stitch Manipulation-Stitches can be inserted, added, moved, split and deleted.

Block Manipulation-Blocks can be moved, deleted, inserted, added, rotated and split.

Tidy Up-Removes unnecessary small stitches.

Add Fix/Lock-Adds automatic tie on/off stitches where necessary to imported designs.

Special Functions-Stops, Cutters, etc. can be added or removed.

Stitch/Block Tracking-Stitching sequence can be tracked stitch by stitch or block by block.

Fix/Lock Analysis-Design can be automatically checked for appropriate tying on and off stitches.

Density Analysis-Design can be checked for areas with too many stitches.

Hide/Show All-Selected blocks can be temporarily hidden and then restored.

Cut/Copy-Selected blocks can be cut and copied.

Paste to End/Before/After Last Selection-Allows blocks to be added to design in chosen order.

Re-order blocks -Allows the running sequence of a design to be changed by block or colour.

Insert Block-A new stitch block can be inserted.

Join Blocks-Selected blocks can be joined together to form one stitch block.

Replace -Allows existing stitches to be replaced with specific stitch effect.

Satin Fatin-Alters the width of selected Satin columns.

Reverse Stitches-A selected group of stitches can be reversed.

Stitches to Outlines-Stitched designs can be converted into outlines for rescaling.

Text Features:

108 Satin Fonts

Adjust Outlines- Manipulate the outlines of Satin stitch fonts.

Satin Text/Satin Fill-Text can be input on a line, arc, circle or to follow a user defined path.

Vertical Text-All text can be input to read vertically.

Change Text Path- Adjust text to fit an alternative path.

Running/Fill Text-Use WindowsTrue Type fonts.

Add Text Borders-Add borders to WindowsTrue Type fonts.

Step Angle-Stitching direction of Step stitch letters can be specified.

Bolden-Thicken up Satin stitch fonts.

Text Envelope-Allows text to be distorted to follow a user defined shape.

Centre Out Stitching-Automatic Text for Caps.

Toggle Stitching Direction-Stitching direction can be reversed.

Condense Width -Text can be condensed to any specified width.

Text Placement-Text can be placed top, centre or below input line.

Two Colour Fonts-Pre-set Satin fonts with satin borders of chosen width and colour.

Drawing/Scanning:

Import Vector-A variety of vector files can be imported.

Import APS V6 Lop Files-Allows APS Drawing file to be loaded.

Undo -Removes the last edit -unlimited.

User Definable Hotkeys- Program keys to perform combinations of actions.

Link to Scanner-Allows designs to be created via a scanned artwork.

Import Tiff, BMP, JPEG-Files can be imported.

Adjust Brightness/Contrast-Image can be adjusted and improved.

Hide/Show Image-Image can be temporarily removed from screen and restored when required.

Image Crop-Unnecessary areas of the image can be removed.

Image Deskew-Image can be automatically straightened.

Colour Reduce-Number of image colours can be reduced.

Edit Palette-Image colours can be changed.

Stitch Estimator-An estimated stitch count of the image can be produced.

Digitizing Features:

Digitizing Tools-Input Fill, Satin and Running stitches.

Point Manipulation-Points can be inserted, added, moved, toggled and deleted.

Branching-Automatic routing of satin and running line.

Super Satin- Advanced branching tool that allows a combination of stitch effects.

Auto Reflect-Automatically create symmetrical shapes.

Advanced Fill-Allows the automatic input of complex fill.

Move/Delete Outline-Outlines can be repositioned or permanently deleted.

Step Angle-Set stitching direction before or after punching.

Special Functions- Color changes, stops, trims can be applied while punching or after punching.

Set Exit Point-Exit points may be input during digitising.

Edit Exit Points-Exit/finish points can be moved after punching.

Cut/Copy/Paste Outline

Paste to End/Before/After Last Selection-Outlines can be added to design in chosen order.

Re-order Outlines-Allows the punched sequence of a design to be changed by outline or colour.

Automatic Bordering- Create automatic Satin stitch borders.

Satin Serial Input-Even Satin bar widths can be punched automatically.

Insert On-Sections can be inserted in the necessary order after digitising.

Sequin-Input sequin function for sequin machines.

Automatic Appliqué-Automatically converts drawing outlines into appliqué.

Cross Stitch-Automatically creates cross stitch designs from images.

Stitch Effect Features:

Stitch Patterns-Over 200 pre-set special stitch patterns.

Manual/Running Stitch-Automatic Running stitch or manual stitch input.

Satin Stitch-Standard Satin effect.

Ceeding Stitch-Satin stitch with Step effect, useful for wide Satin areas.

Step/Fill Stitch­-Standard one directional Step effect.

ZigZag/Piping Stitch-Specialized stitch types.

Change Step Pattern-Offset value can be altered to create different Step patterns.

Photostitch-Automatically creates single color, photo-realistic stitching to any image.

Block/Vector/Fill Step Stitch-Variations of Step stitch.

Random Satin-Random edged satin stitch effect.

Obi Stitch-Specialized stitch pattern.

Graduated Step-Gradual increase of stitch density to give shaded effect.

Automatic Underlay-Various choices of underlay levels can be selected.

Automatic Compensation-Accommodates the push/pull of embroidery.

Review Stitch Effects Before Punching-Effects can be set up as required.

Edit Stitch Effects After Punching-Effects can be changed as required.

Re-Assign Stitch Effects-Allows shapes to be stitched in various stitch effects.

Load/Save Stitch Effects-Stitch Effect libraries can be saved and loaded when required.

Save Stitch Effect Template-Templates can be saved with specific stitch settings.
US Warranty 30 days replacement if defective.
Non-US Warranty: 30 days parts and labor
Included Accessories
This software is a complete digitizing system. It is Windows compatible and It includes –

Digitizing
Auto Conversion
Lettering (+240 Fonts)
Stitch Editing
Database
Plus more features.

This software also includes an interactive Training CD plus access to our online training classes
Other Images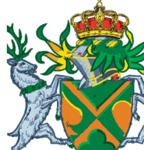 The Artisan Plus module is a valuable addition to any company that requires the ability to create their own embroidery designs. It enables a smooth transition from receipt of an initial artwork through to a finished embroidered sample. A variety of labour saving tools exist including automatic routing and underlay.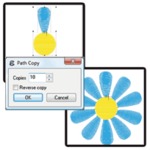 Path Copy: This is an excellent tool for repeating objects around a specified shape. Simply select the object that you wish to copy, specify the number of copies and the path to be followed. The copies will be produced with equal spacing in-between.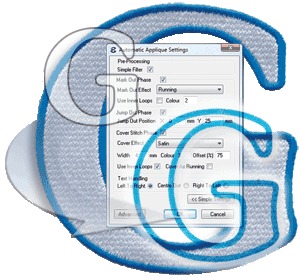 Automatic Appliqué Applique This innovative feature allows the transformation of vectors or digitised outlines into an appliqué design. Having selected the object you wish to appliqué it is possible to specify a Mark out effect, apply a Frame movement and Stop to allow placement of the appliqué fabric, followed by Cover stitches to complete the design.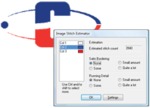 Stitch estimator: The integrated Stitch Estimator tool allows you to load/scan an image and generate an estimation of the number of stitches that the finished design will contain without having to digitise it first. It is possible to add some of the features of the Virtuoso Plus software to Artisan Plus, enabling you to tailor the software to your own needs. This is just a small selection of what is available in the Artisan Plus software. Contact your dealer for further information

Satin Serial This is an invaluable tool that allows the digitiser to create borders that automatically have a user controlled set width. This is particularly useful when using poor quality artworks.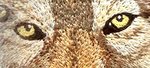 Embroidery Software Various modules of the ApS-Ethos Embroidery Software are available, which allow customers to select the appropriate level and features they require. The range available includes a Design Storage level for the organisation and cataloguing of designs, through to Editing⁄Lettering levels and the more advanced Digitising levels. This fully comprehensive suite of embroidery software means we have a level to complement any embroidery company. Embroidery software since 1984 Excellent Support & Training Powerful production tools Outstanding stitch quality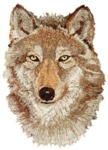 Embroidery Design Software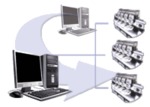 Embroidery Management System
Editing and Lettering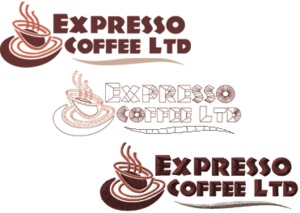 ApS-Ethos Design Tools
Acacia C, Pocatello ID
there was a complication with my Ethos software not being shipped, I called customer service and they were very helpful and took care of the problem immediately. Thank you for such great customer service.