The New Blizzard series is the first Bagless Vacuum Cleaner from Miele. Its monocyclic technology allows Miele to separate fine dirt differently than any other vacuum thus making the emptying process much easier. Comes with a life Gore Filter that can self clean itself ensuring maximum suction power.


US Warranty 7 years Motor, 1 year Parts and 90 days Labor
Non-US Warranty: 30 days parts and labor
Specifications
Miele Blizzard Website
Features:
• Bagless canister vacuum
• 1,200–watt Miele-made
Vortex Motor™
• 4-setting suction control via
Rotary Dial
• Mono-Cyclone Vortex multi-stage
filtration system
• HEPA Lifetime Filter
• ComfortClean self-cleaning Gore®
CleanStream® fine dust filter
• Electro Plus Floorhead (SEB 228)
• Parquet Twister Floorhead
(SBB 300-3)
• Handheld Mini Turbobrush
(STB 101) included
• Integrated Upholstery Tool and
Crevice Nozzle. Dusting Brush
included separately.
• 33 ft overall cleaning radius
Miele Blizzard CX1 - an overview.
Miele has introduced its first ever bagless vacuum cleaner that not only offers excellent cleaning performance for which the premium domestic appliance manufacturer is renowned, but does not create a billowing cloud of dust when emptied, making it ideal for allergy sufferers.The stylish and innovative Miele Blizzard CX1 range uses an efficient floorhead, powerful streamlined suction and mono-cyclone, Vortex Technology for a quieter and superior clean.
Included Accessories
Floorheads: Electro Plus Floorhead (SEB 228); Parquet Twister Floorhead (SBB 300-3) Acessories: Handheld Mini Turbobrush (STB 101)
Other Images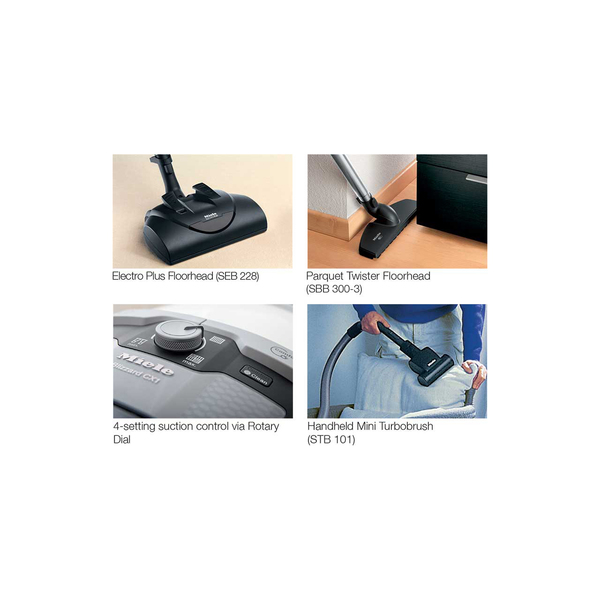 Tools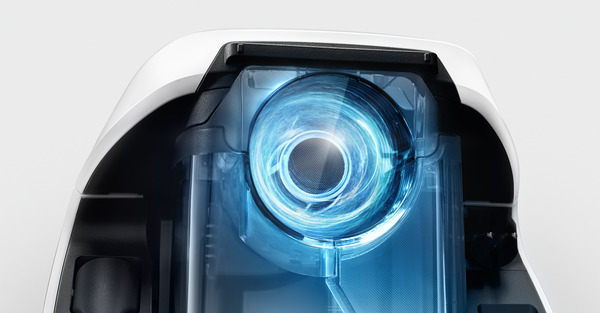 Powerful Vortex Technology for best cleaning results.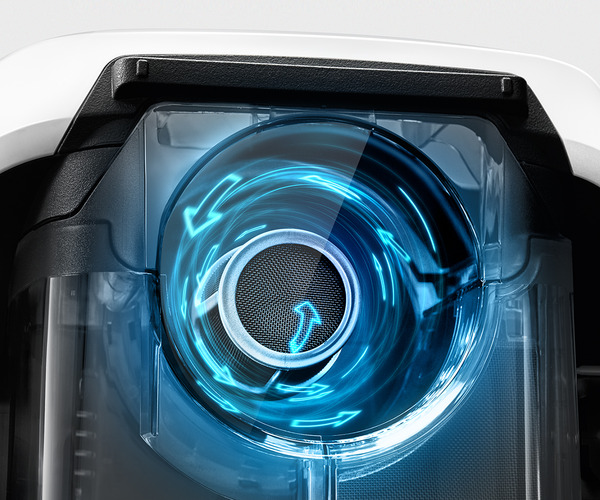 High performance in the eye of the cyclone. Vortex Technology works together with airflow-optimised air guides and the floorhead to provide powerful cleaning performance.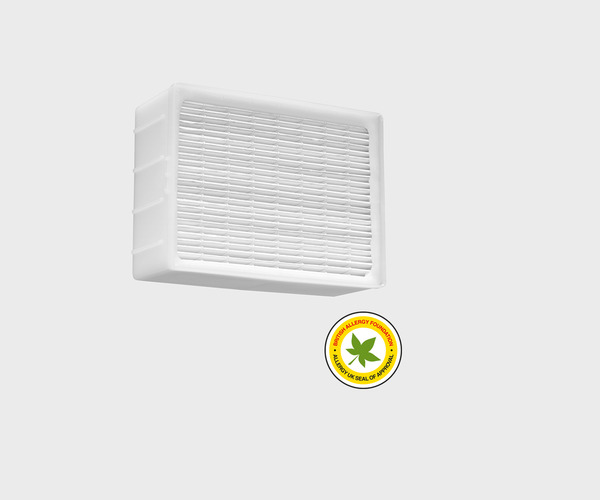 Maintenance-free exhaust filter In the last phase the dust encounters an exhaust air filter. The excellent filtration efficiency of the HEPA AirClean Lifetime filter has been confirmed by the medical organisation "Allergy UK" and certified as suitable for allergy sufferers.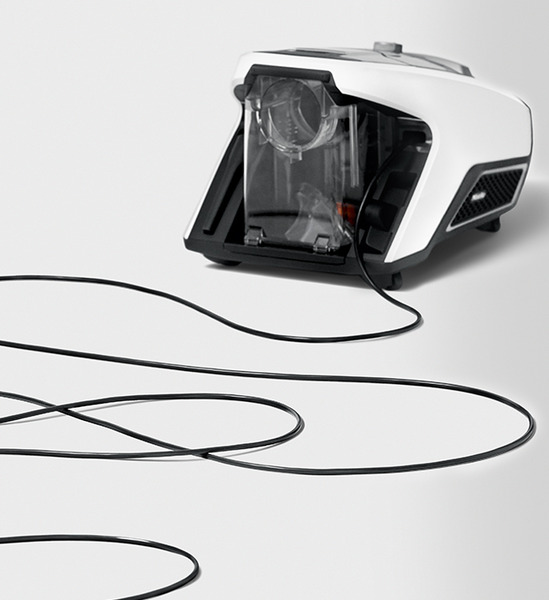 Retractable Cord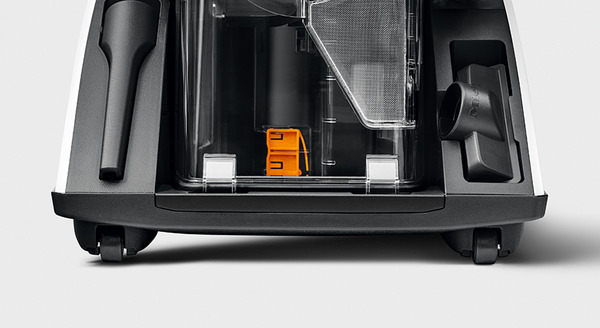 On Board Tools