Also Includes

INCLUDED: Carpet Pro CPP-6Pk Paper Filter Dust Bags, CPU1 CPU2 CPU75 CPU85 Upright Vacuum Cleaners

INCLUDED: Carpet Pro C32A Secondary Filter for Carpet Pro CPU1 Upright Vacuum Cleaner

INCLUDED: Carpet Pro 6.116 MICRON Exhaust Filter for Carpet Pro CPU-1 and CPU-1T

INCLUDED: Carpet Pro A20-R2 3 Flat Rubber Motor Belts Upright Vacuum Cleaners
*FREE 3-Extra Filter Bags, Exhaust Filter, C32A Washable Secondary Filter, and A20-R2 3 Flat Rubber Motor Belts for CarpetPro Upright Vacuum Cleaners CPU-1, CPU-1T, CPU-2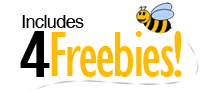 The powerful suction of the Carpet Pro Heavy Duty Upright teamed with its metal revolving brushroll removes deeply embedded dirt from your carpets in just a single pass. But clean carpets are just the beginning. Grab the power wand and the vacuum's full suction is instantly at your fingertips to clean everything from baseboards to ceiling fans.
US Warranty 1 Year Defects in Materials and Workmanship 90 Days Labor
Extended US Warranty: Extended Warranty Available
Non-US Warranty: 30 days parts and labor
Made in the same factory as Riccar.
Bundle & Save
Get additional savings when you purchase any of these items along with this product.