US Warranty 25 years head, 5 years electronics, 1 years labor
Non-US Warranty: 30 days parts and labor
Other Images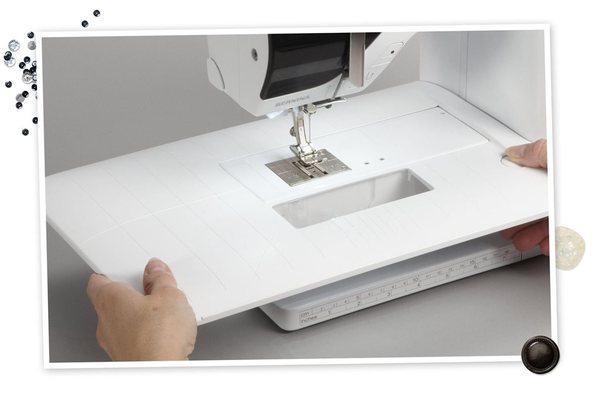 BERNINA 380 Demo LED Computer Sewing Machine With Extension Table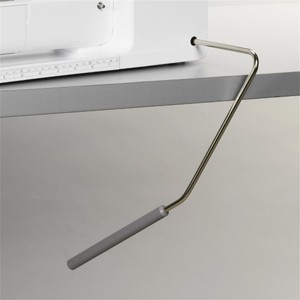 Offering ambitious sewers and quilters an amazing range of functions, the BERNINA 380 will thrill you with its many innovative features. The 380's ease of handling makes working with it a genuine pleasure, and allows even beginning sewers to produce precise, high-quality sewing projects. One of its cleverest features is the BERNINA Free Hand System (FHS), which ensures greater efficiency when sewing. Thanks to the BERNINA 380's FHS knee lever, you can leave your hands on your project while you raise the presser foot and lower the feed-dog. This outstanding functionality is a genuine technical highlight allowing you more control over your fabric, especially when turning your project: your hands remain free to guide the fabric accurately and reliably, thereby preventing accidental slipping of the fabric when the presser foot is raised.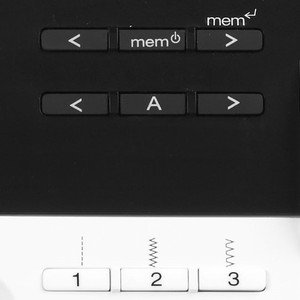 The BERNINA 380's internal memory boasts 30 free locations where you can permanently save your own stitches. Now, if your work is interrupted, your personal stitch combinations will no longer be lost: the next time you turn on your BERNINA 380 sewing machine, the programmed stitch patterns will be available once more at the touch of a button – exactly as you've saved them. This intelligent memory function of the BERNINA 380 makes jotting down notes unnecessary, and ensures that you can be sewing in no time flat, without first having to reset the machine. In this way, the 221 built-in stitch patterns can be effortlessly expanded by your own personal creative combinations or stitch settings. What's more, the simple direct selection of the stitch programs ensures a quick switch between your own combinations and built-in stitch patterns, making for smooth transitions.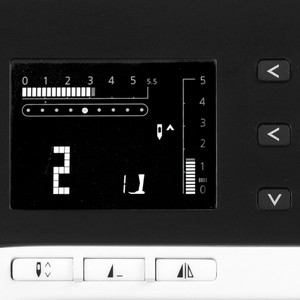 The BERNINA 380's automatic mirror function significantly expands the already wide range of stitch patterns that come as standard. At the touch of a button, the built-in stitch patterns can also be sewn in mirror image. This wide variety of attractive stitch combinations is possible not only with practical sewing, but also with decorative stitching. In this way, the BERNINA 380 sewing machine offers a plus in functionality which leaves plenty of room for your individual creativity – further testimony to the outstanding price/performance ratio of the popular top model of the 3 Series.