Also Includes

INCLUDED: 0% APR Financing through Synchrony Financial OAC On Credit Approval

INCLUDED: In Store Instruction

INCLUDED: Brother Warranty: 1 Year Limited Parts, 2 Year Limited Electronic
Bundle & Save
Get additional savings when you purchase any of these items along with this product.



In Stock!
* Synchrony Bank Sewing & More Fixed Payments 0% No Interest Financing with approved credit!
Click HERE to Apply Online for Synchrony Bank Sewing and More Credit Card Approval to use for Online Checkout or in AllBrands stores
*Only the new SDX325 and SDX330D have the My. Connection link to the XP2. There will not be an upgrade available for the previous or other DX models to have this feature.*
Introducing the new ScanNCut DX (SDX85S), the only affordable and versatile cutting machine with a built-in scanner for making all of life's moments stand out. It's so easy to use, with features like Blade Sensor Technology (that automatically adjusts for material thickness) and more than 250 built-in designs, patterns and fonts to get your creative juices flowing. PLUS advanced editing with CanvasWorkspace to help showcase your advancing skills.
Make the moment with the cutting machine for Moment Makers: the new ScanNCut DX.
Main Features:
Blade Sensor Technology: Auto blade detects the thickness of material, no blade adjustment or material selection required.

Cut Up To 0.1" (3 mm) in Thickness: The Brother Home Electronic Cutting Machine effortlessly cuts materials‡ such as foam and felt with the Auto Blade.

Stand-Alone: Create a project right out of the box without using a computer or mobile device.

Fully Detailed Designs: Features a total of 251 built-in designs!

Wireless Network Ready: Wirelessly connect‡ your PC or mobile device to transfer cut data from the Brother CanvasWorkspace application.

Advanced editing with Canvasworkspace






US Warranty 1 Year Limited Parts & Labor, 2 Year Limited Electronic Components and Printed Circuit Boards
Non-US Warranty: 30 days parts and labor
Specifications
Blade Sensor Technology

Wireless Network Ready

Wireless Connection via PC/Tablet/Mobile4

CanvasWorkspace PC-Based Application

Direct Data Transfer via USB Cable on CanvasWorkspace5

Maximum Object Readability: 600

Total Built-in Designs: 251 Designs/5 Fonts
Included Accessories
12" x 12" Standard Tack Mat

Auto Blade & Blade Holder

Spatula

Stylus

Accessory Bag

Getting Started Guide & Paper - Step by Step Project Book
Other Images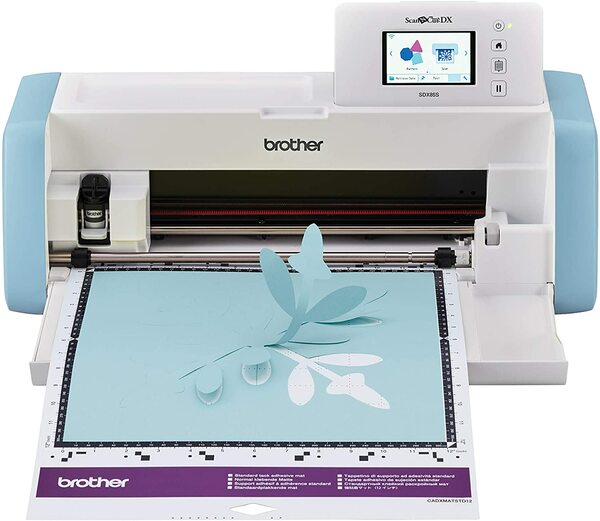 Make the moment with the cutting machine for Moment Makers: the new ScanNCut DX.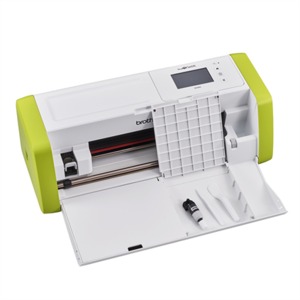 Brother SDX85S ScanNCut Accessory Storage (photo to illustrate storage, color is Sky Blue)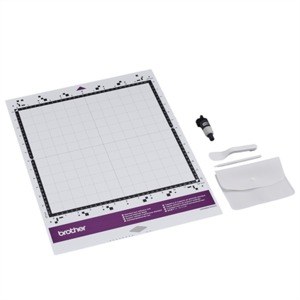 Included Accessories:
12" X 12" Standard Tack Mat
Auto Blade & Blade Holder
Spatula
Stylus
Accessory Bag
Getting Started Guide & Paper – Step by Step Project Book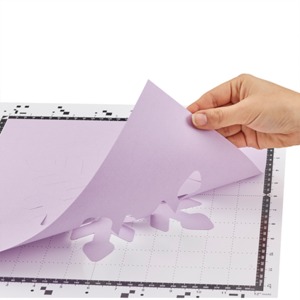 Brother SDX85 ScanNCut Electronic Cutting System with 251 Built-In Designs, True Auto Blade and Built-In Scanner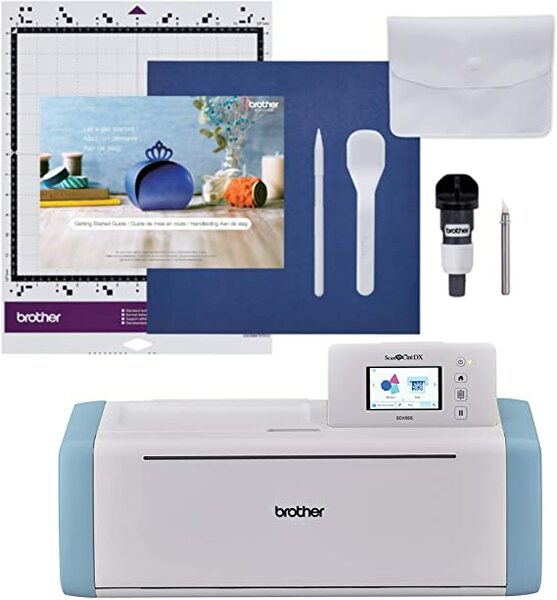 What's In the Box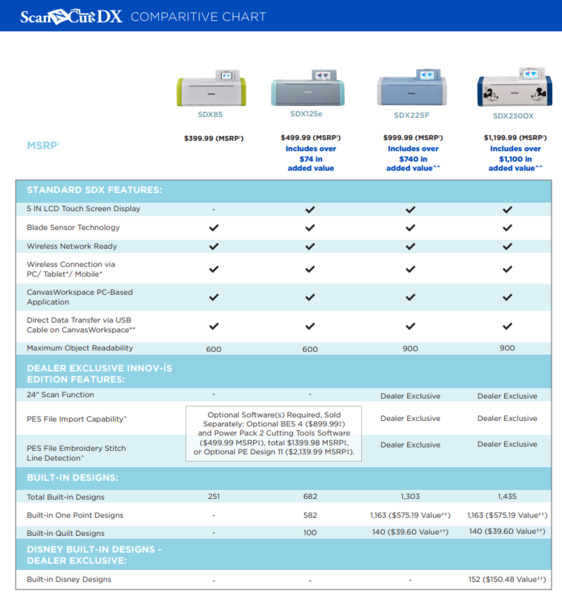 Scan N Cut Comparative Chart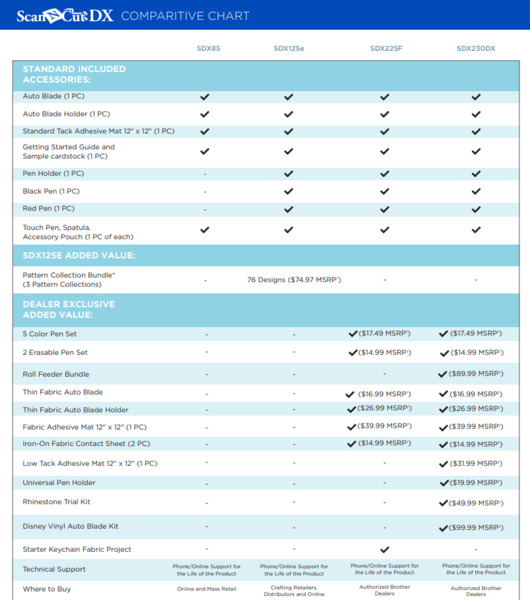 Scan N Cut Comparative Chart
The difference between the newest SDX325 and the SDX85 is as follows: SDX85 does not have a 5" display. It has smaller screen of 3.47" SDX85 has only 251 built in designs instead of 1303 SDX85 does not have 1163 built in one point designs: value at $ 575.00 SDX85 does not have 140 built in quilt designs: value at $ 39.60 SDX85 does not include a pen holder SDX85 does not a red pen. SDX85 does not have the rotary blade kit + 63 designs: value at $59.99 SDX85 does not have the wireless LAN Connection. Also, SDX85 does not have the following items: 2 erasable Pen set: value at $35.99 This fabric auto blade: value at $14.99 Thin fabric auto blade holder: value at $ 16.99 Fabric mat: value at $ 26.99