Unleash Your Imagination and Create Endless Personalized Projects
If you are looking for an affordable Home Electronic Cutting Machine that is a "cut above the rest," then DesignNCut is what you've been waiting for. The DesignNCut machine can cut simple to intricate designs, and a wide variety of materials: paper, fabric, felt, foam, vinyl, iron-on, leather, plastic & poster board. DesignNCut is all you need in one machine: Wireless Network Ready, PC Direct Connectivity & our line of optional accessories can help you deep cut, draw, line emboss, foil or create rhinestone templates. .

Use your mobile device or computer to access CanvasWorkspace for hundreds of ready to use clip arts, fonts, logo, and projects, with step by step instructions and videos-No annual fee, no subscriptions required. With it's easy to use interface you can start and edit your projects with ease.

DesignNCut is the ultimate makers machine! With its array of functions, cutting-edge technology, and affordable price DesignNCut is a perfect tool for makers, students, designers, hobbyist, DIY enthusiasts or everyday crafting needs. There's no reason to wait, with DesignNCut you can create WOW in minutes.

Cut simple to intricate designs, and a variety of materials up to 0.88 mm thick.
Wireless network ready.

Easy set-up: DesignNCut makes it easy as 1-2-3 to create your projects.
Design on the Go: Wireless Network Ready, you can use your mobile device to create and edit your project on ScanNCut Canvas, and to take a picture of an image that you would like to use as your cut file.
Cut Like a Pro in Minutes: Best cut quality and accuracy. Approximately 1,260 of cutting force (grams force) maximum cutting speed up to 112 MM/s
Personalize It: Create personalized projects and gifts
Create Mixed Media Projects: Can cut simple to intricate designs, and a wide variety of materials: vinyl, paper, fabric, crafts foam and so much more.
SVG Compatible: SVG file conversion capability lets you use your existing cut files or create your cut file using your favorite design software.

Video Introducing DesignNCut from Brother.
This is a 2 minute and 30-second cutting machine video introducing the DesignNCut from Brother.
The DesignNCut from Brother can cut fabric, vinyl, leather, felt, paper, foam, and more! It has the ability to deep cut, emboss, draw, & create templates with cloud-based design software - no subscription required!

DESIGNNCUT UNBOXING DC200.

Capture Your InspirationWith the CaptureMat function you can take a picture of your design inspiration, and with the image tracing you can convert an image file (.jpg, .gif, .png, or .bmp) into an outline data that you can use as your cut, drawing, or emboss line.

12" x 12" CUTTING FIELD
SVG COMPATIBLE
WIRELESS CAPABILITY
CUT PAPER, FABRIC, FELT, VINYL, PLASTIC, POSTER BOARD
US Warranty 1 year limited warranty on defects in materials and workmanship.
Extended US Warranty: Extended Warranty Available
Non-US Warranty: 30 days parts and labor
Specifications
Meet DesignNCut PDF
Tech and Specs
Designed and engineered to fit your budget, space, and need. Simple to set up and easy to use, with DesignNCut you can create WOW in minutes.
Brother Cutting Machine Comparison Chart
Product Details:
Product Measurements:
Length: 19.5" (497 mm)
Width: 7.0" (178 mm)
Height: 5.7" (146 mm)
Product Weight:
8.38 lbs
Gross Weight:
11.2 lbs
Connectivity
Wireless network ready. Wireless access point is required for Mac® and iOS® (except Windows®)
Wireless network compatibility:
802.11 b/g/n
PC Direct Connections:
Via USB cable available for Windows1
Brother DesignNCut Connection Guide
File Compatability:
CanvasWorkspace reads .svg files along with the proprietary cut file extension.
SVG file conversion capability lets you use your existing cut files or create your cut file using your favorite design software.
Brother Canvas Software Cloud Workplace
System Requirements:
Operating Systems:
Windows: Windows 7,8.1,10
Mac: OS X 10.10 or later
Mobile Operating Systems:
iPhone®, iPad®: iOS 9 or later
Android™ 5 or later
Software Requirements
Desktop:
Requires DesignNCut Manager Software for desktop operation
Mobile:
DesignNCut Manager app is also available on the App Store or Google Play.
Cutting Speed and Force.
Cutting Force:
Approximately 1,260 of cutting force (grams force)
Cutting Speed:
Maximum cutting speed up to 112 MM/s
DesignNCut Video Playlist Gallery
Meet the New DesignNCut
If you are looking for an affordable Home Electronic Cutting Machine that is a "cut above the rest," then DesignNCut is what you've been waiting for. The DesignNCut machine can cut simple to intricate designs, and a wide variety of materials: paper, fabric, felt, foam, vinyl, iron-on, leather, plastic & poster board.
Capture Mat Function
Expand Your Creativity
DesignNCut is the ultimate crafting machine and the perfect tool for makers, students, designers, hobbyists and DIY enthusiasts everywhere.
ScanNCutCanvas - Your Design Studio in the Cloud
About DesignNCut Manager.
FAQs & Troubleshooting
Included Accessories
What's In the Box:
DesignNCut Machine:
Model DC200
Power Cord
Standard Accessories Package:
Standard Cut Blade Holder, Standard Cut Blade, Spatula, Standard Mat 12" x 12" (305 mm x 305 mm) with CaptureMat function, & Calibration Sheet
Documentation:
Quick Reference Guide
Manufacturer's 1-Year Limited Warranty
Brother DC200 Support
Other Images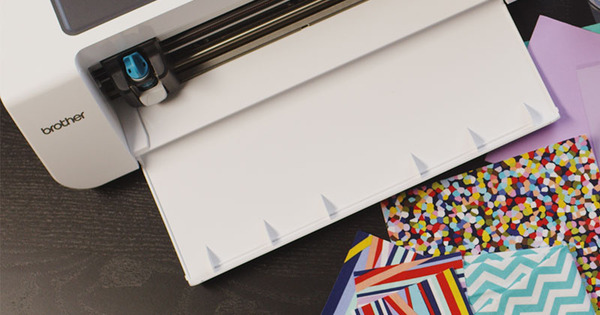 UNLEASH YOUR IMAGINATION. More than just a compact cutting machine DesignNCut is user-friendly and can help you start high quality projects right out the box. Simple and easy-to-use, setting up the machine and creating your first project is as simple as 1-2-3.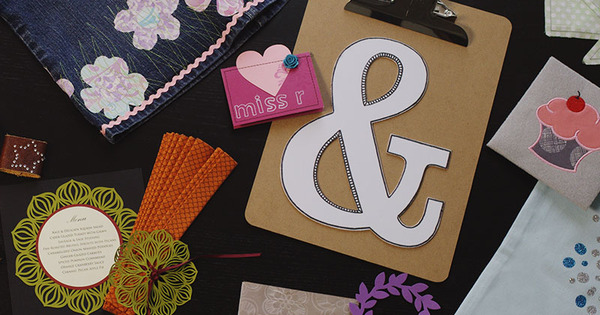 VERSATILE, YET SIMPLE. With one machine, you can create infinite personalized mix media projects. The possibilities of creating personalized projects using vinyl, paper, fabric, felt, foam, plastic, leather, poster board and so much more is boundless.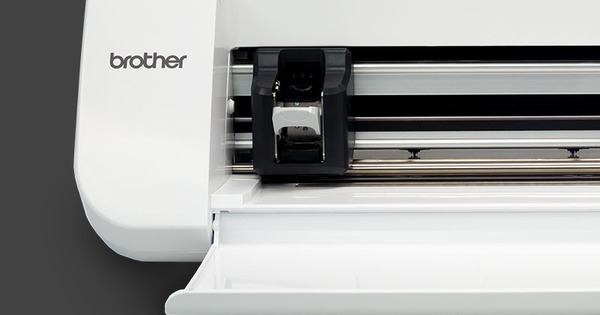 CUT FAST AND ACCURATELY. DesignNCut has a maximum cutting speed up to 112 MM/s that means you can cut your simple and intricate projects faster. Our standard German carbide blade can cut various materials up to 0.88 mm thick, and our optional German carbide deep cut blade can cut up to 1.5mm thick.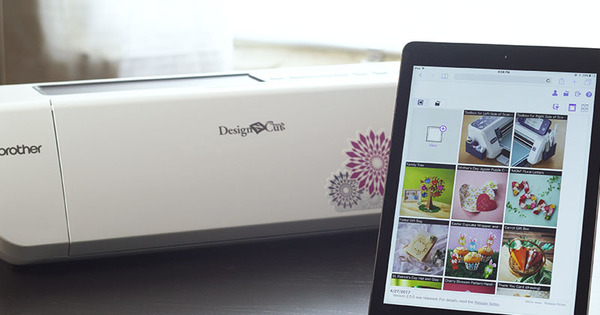 DO MORE WITH ONE. No need for all those separate crafting machines, with DesignNCut you can do more with one. Our line of optional accessories can help you deep cut, draw, line emboss, foil or create rhinestone templates. Plus DesignNCut is compatibile with most ScanNCut accessories.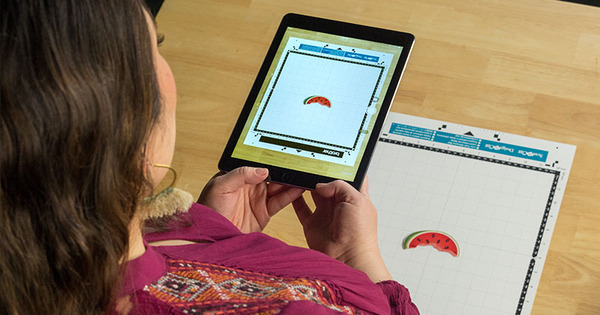 Design on the Go. With DesignNCut and the cloud-based design software's easy to use interface, users can start and edit their projects with ease. DESIGN UNTETHERED When a creative idea strikes use your PC, tablet or smartphone, and start to design or edit whether at home, at work or out and about. Our easy to use cloud-based software CanvasWorkspace allows you to edit and create files at your convenience.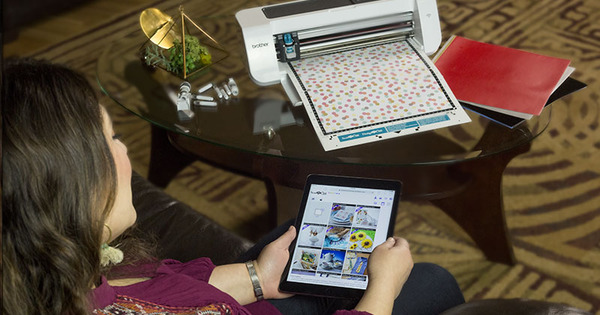 GET STARTED QUICK Search CanvasWorkspace for hundreds of Free Projects & Cut files with step-by-step instructions and how-to videos. CanvasWorkspace also allows you to upload SVG, DXF (AutoCAD files) & FCM files to use as your cut files.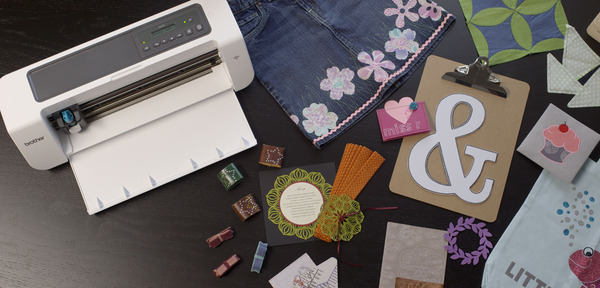 Brother DC200 Design N Cut Home Cutting Machine. Designed and engineered to fit your budget, space, and need. Simple to set up and easy to use, with DesignNCut you can create WOW in minutes.
Bundle & Save
Get additional savings when you purchase any of these items along with this product.