We are proud to introduce the second University class, I Can Quilt 201. In this University class you are going to learn how, through our unique quilting method, Anita Goodesign saves you time, money, and fabric – it's a win win win! We will show you literally every quilting technique that we currently have, but we won't stop there. Whether it is time-honored methods such as
Trapunto
or
Crazy Stitch
or our unique
Radial Quilting
, you'll see how Anita Goodesign has revolutionized in-the-hoop quilting. We're excited to show you our
Quilting 1, 2, 3
method as well. This separates the main elements of your quilt block, which include the background stitching, the frame, and the design that is in the center, and allows you to construct a one-of-a-kind block. You get to choose these main elements so that your project is easily and uniquely yours. What happens once your blocks are stitched out? How does Anita Goodesign finish their quilts? You guessed it, you're going to learn that as well. Sew much to discover and learn!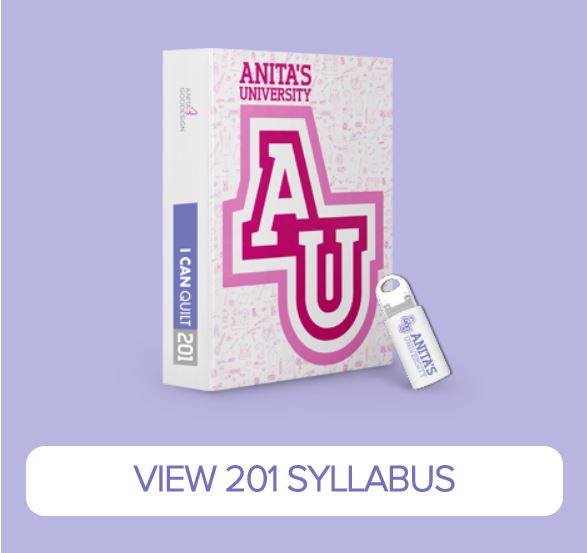 ABOUT OUR EVENT
•Aggie Park Banquet Hall•




6205 West Ave San Antonio, TX 78213
Time:

Friday, June 28, 2017 - 9:00 AM to 5:00 PM
Saturday, June 29, 2017 - 9:00 AM to 5:00 PM
Doors Open at 8:00AM Each Morning
---
For more information about Anita Goodesign™:
Learn about all 3 Anita Goodesign Embroidery University Series: 101, 201, & 301
Official website: www.anitagoodesignonline.com

Official Facebook Page: Anita Goodesign
Included Accessories
Don't be tardy for class! For only $99.99 all attendees will receive: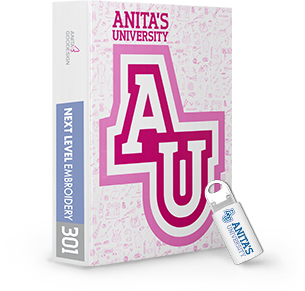 • A 3-ring binder with 250+ pages of step-by-step tutorials
• A USB stick with over 130+ designs
• New special class pricing on our products
• Exclusive sneak peeks on new techniques & new collections
• Experience 7 hands-on projects on state of the art machines in a team sewing environment, with no more than 2 to 3 attendees per machine
• New fun ways to win prizes
• No more than 2 to 3 attendees per machine, depending on sign ups.


Early Bird Special: Register online by January 31st, and Receive a Free Bonus Anita Goodesign CD
You will receive your Early Bird Special Gift in your Goody Bag at the event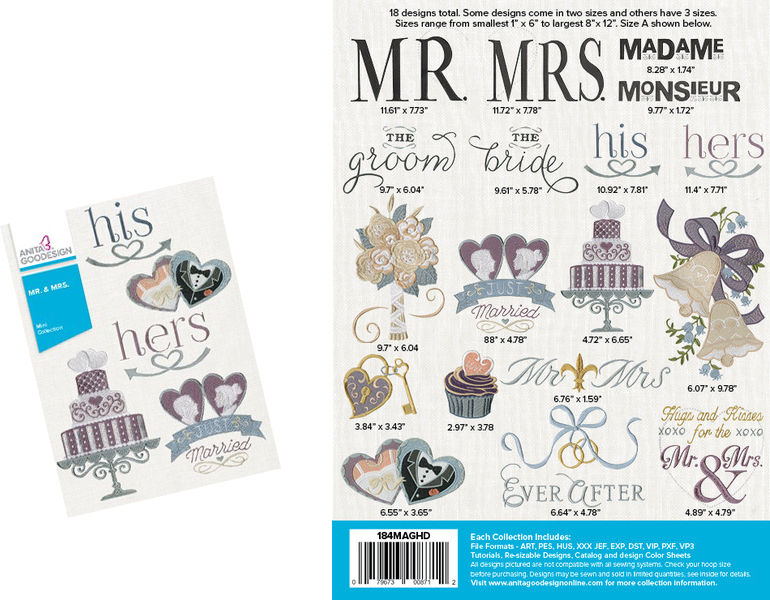 Dinah H, Schertz TX
I enrolled for a class. No issues enrolling. Would like to see continuation of Anita Goodesign classes as well as OESD offers.