You can now embrace the art (and of course the joy) of embroidery further by purchasing Digitizing Steps for Success by Mr. DJ Anderson. This publication, written under the tutelage of Mr. Walter Floriani, is full of words of embroidery wisdom that will help you take on ANY embroidery project with confidence.
Specifications
Digitizing Steps for Success
By: Mr. DJ Anderson, Author and Master Digitizer
Successful steps for digitizing unlike any other book ever published!
Learn the steps to digitize properly regardless of the software you own!
Other Images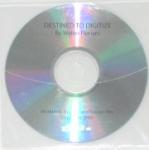 A CD comes with this book and it contains a workbook graphics and design files to take you through each of the exercises that Walter teaches you.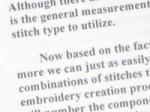 For your enjoyment and ease of use, the book is in easy to read bigger print...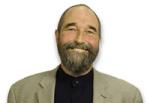 Walter Floriani is the fifth generation of the "Floriani Embroidery Legacy". He is known as "The Embroidery Guru". Walter Floriani is a world renowned embroidery creator, production specialist, consultant, educator, speaker, author and entrepreneur. His families history spans back to the beginning of the mechanized embroidery process. His knowledge of mechanized embroidery is only overwhelmed by his love of his family history and the sharing of their embroidery knowledge with his new friends in the Home Embroidery Industry. Walter has owned and operated the family business since 1981. Creating educational tools as well as products that produce the highest level of quality embroidery is the main focus of the Floriani Family Business. And now, Walter has reached a new level of accomplishment bringing his fathers dream to reality with the introduction of "The Floriani Software". In the tradition of the Floriani Family Legacy, Walter has again shared the family secrets of digitizing and lettering in an automated digitizing program.