Getting started with Crafter's Edge Fab Dies is easy, there are only three things that you need: the dies, the metal cutting plate, and the die machine you see here. Create perfect cuts every time with our Crossover II. Simply Place, Roll and Reveal! It's as easy as 1, 2, 3...
When you're working with the finest cutting dies available, you'll want to be using the finest equipment alongside it too. That's why we've developed the Crossover II Fabric & Paper Cutting System. We've poured all the same dedication, time, and skill into the Crossover II as we have in our world-class dies. Our manufacturing processes and high-quality materials give it the durability to be passed down through generations of crafters.
Features & Benefits:
Cut delicate and precise shapes that are difficult to cut by hand.

Cut up to 6 layers at once.

Easy to use. Place, Roll, and Reveal perfect cuts every time.

Open dies allow for easy fussy cutting.

No need to clean blades or worry about wear over time.

Save fabric by having full control over die placement on the fabric.

Don't worry about fabric stretch as these dies use pressure to create perfect cuts.

Safe to handle with no sharp cutting edges.

No longer worry about cutting with the bias.

Light and easy to handle, store, and transport.

Warranty: Limited 2-Year Warranty.

Crossover II - Fabric Cutting System. I am so excited to show you this new Fabric Die cutting machine and it's a Fussy Cutter's Dream Come True, Fab Dies! Let me know what you guys think in the comments below!

See More Clare Rowley You Tube videos on Crafter's Edge
US Warranty 2 Year Limited Warranty
Extended US Warranty: Extended Warranty Available
Non-US Warranty: 30 days parts and labor
Specifications
Reduce cutting time by cutting six layers of fabric or paper at once with the Crafter's Edge Crossover II Fabric & Paper Cutting System. Simply place your fabric or paper between the 8-1/2" cutting die and the metal cutting plate and roll it through the Crossover II using the built-in crank. Fussy cut any fabric using an open die or choose from any of the Crafter's Edge Dies to create fun shapes in seconds.
Other Images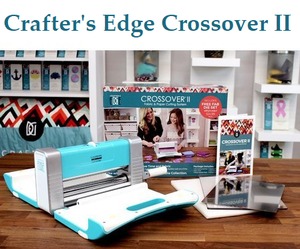 Crafters Edge CES1973 Crossover II Fabric and Paper Cutting Machine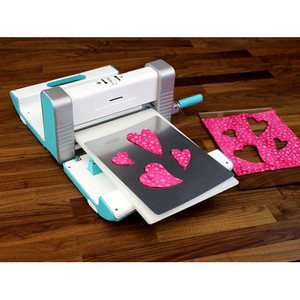 Crafter's Edge CES1973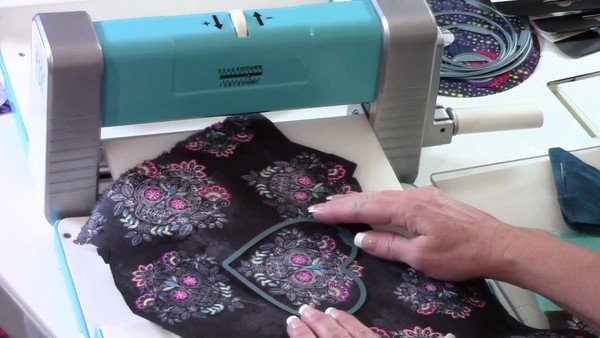 Fabric & Paper Cutting System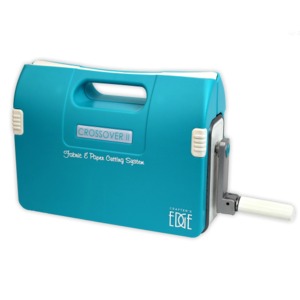 Convenient built in carry handle and hand crank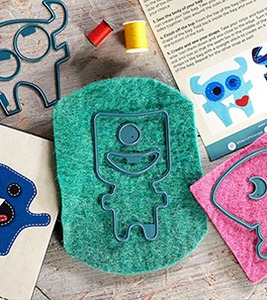 Optional Dies and Supplies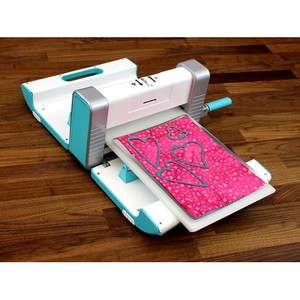 Fabric and Paper Cutting Machine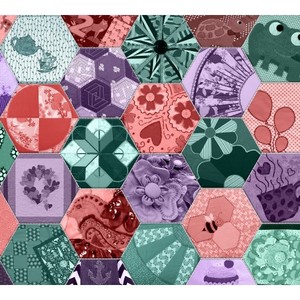 Crossover II Fabric & Paper Cutting System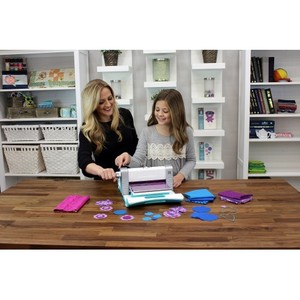 Crafters Edge CES1973
Bundle & Save
Get additional savings when you purchase any of these items along with this product.